Eco focus for bottled water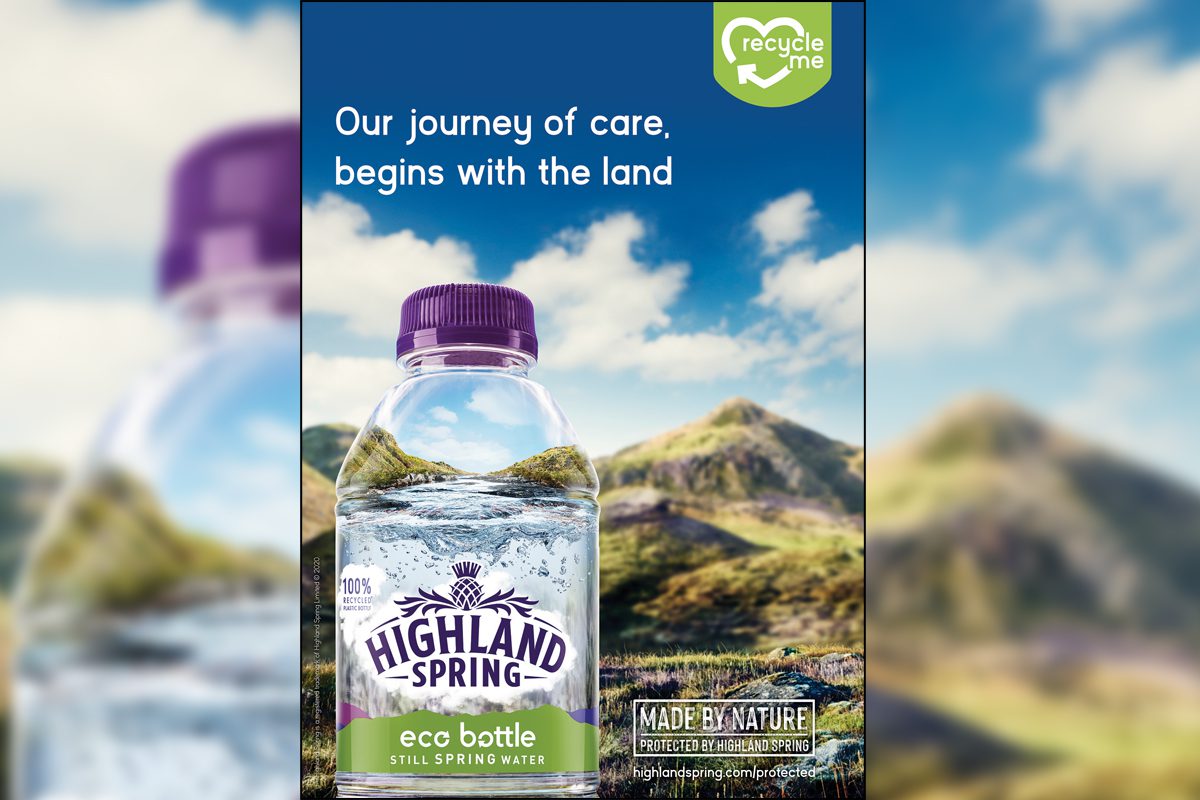 HIGHLAND Spring has put sustainability front and centre of its latest marketing campaign.
The new 'Made by Nature, Protected by Highland Spring' campaign focuses on the provenance of the brand and highlights its eco bottle proposition.
Made from 100% recycled – and 100% recyclable – plastic, the eco bottle will feature in an advertising blitz running this month. The campaign also features the tagline 'Our journey of care, begins with the land.'
To further push the campaign, Highland Spring has recruited TV and radio presented Helen Skelton to create a video series filmed in the Ochil Hills, where Highland Spring is based.
Carol Saunders, head of marketing at Highland Spring Group said: "Made By Nature, Protected by Highland Spring' emphasises the great care that we take in protecting our land and natural source water.
"Every drop comes from the Ochil Hills, where it is carefully drawn from organically certified land that is kept free from any pollution, pesticides or habitation.
"This is what makes Highland Spring water so special, as every drop is just as nature intended.
"When it comes to helping consumers understand the journey from source to shelf, we want to do more.
"That is why we will be releasing a strong mix of bold content, from our striking new creative visual and 'snackable' social videos to our more in-depth storytelling in The Ochil Hills with Helen Skelton. As a busy mum with a passion for making the most of life and the environment around her, she is the perfect fit for our brand."