The Healthy Living Programme is rolling out a raft of new resources for retailers this autumn.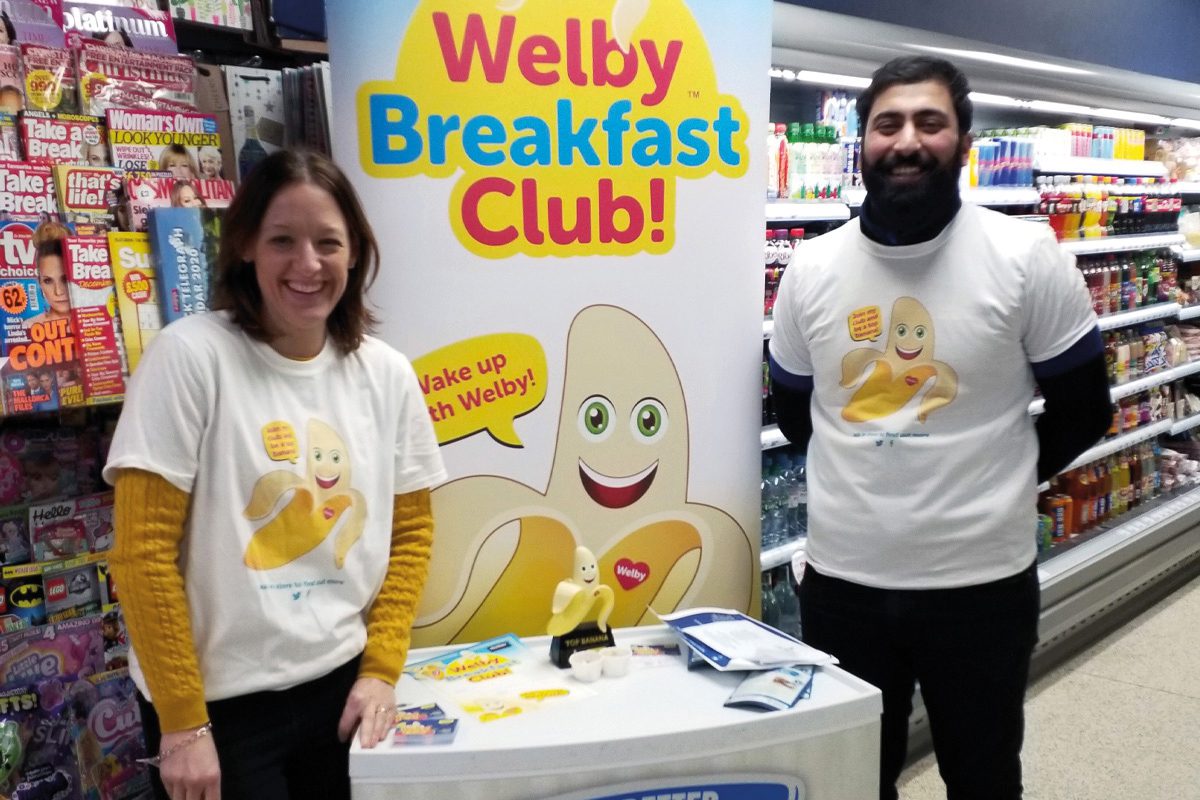 SCOTLAND has a problem with obesity, particularly among children.
It's a problem that urgently needs to be addressed to protect the long-term health of the nation and with a link between Covid-19 deaths and obesity now well-established, there's even more reason to encourage healthier choices.
Before the pandemic, the Scottish Government funded SGF Healthy Living Programme was hard at work on a new scheme aimed at improving the diets of young people across Scotland.
In December 2019, the programme launched the Welby Club Fruit Loyalty Scheme, a loyalty card scheme promoting healthier snacks.
Initially launched through a dozen KeyStore sites in 2019, the scheme operates with a simple card stamp mechanic which entitles young shoppers to a free piece of fruit once they have collected four stamps.
The Healthy Living Programme also offers support for retailers who participate in the Welby Club. The programme will contact schools on the store's behalf to make them aware of the loyalty scheme and encourage pupils to take part.
And participating stores can choose to host a socially-distanced launch event in partnership with the Healthy Living Programme, which will also promote the occasion through its social media channels.
Kathryn Neil, director of the Healthy Living Programme, said that while the Welby Club is a "very simple concept", it should hopefully encourage children and young people to make healthier choices.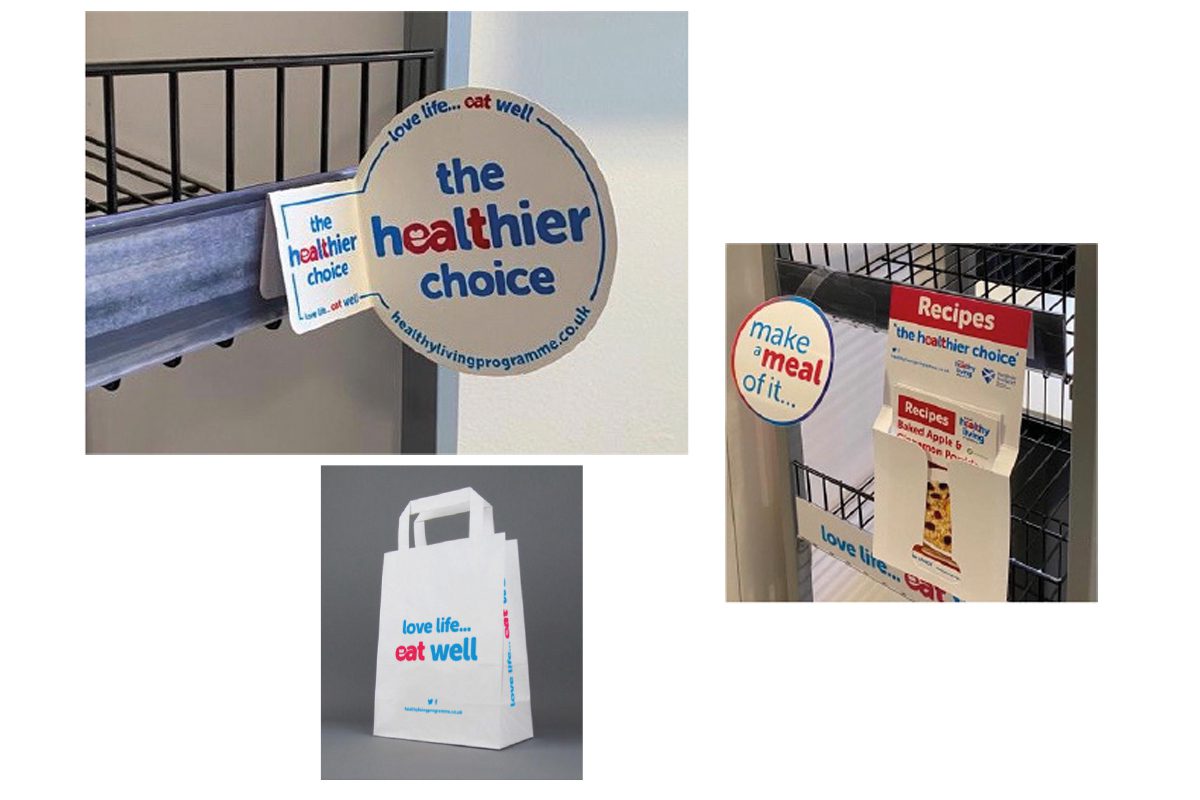 Children aren't the sole focus for the Healthy Living Programme either.
This autumn, adults in a rush could find themselves making better food choices with a little encouragement from the trial of a new 'Grab and Go' healthier meal deal offer for chill cabinets.
This new meal deal will include a healthier sandwich or piece of fruit, fruit pot or yogurt, and a sugar free drink or milk.
The Healthy Living Programme plans to support the trial through the roll out of new point-of-sale materials, including plastic chiller highlighters, small round fridge vinyls, and small black boards for food-to-go serve over counters. Participating retailers can also be supplied with paper meal-deal bags.
These materials will also feature the Healthy Living Programme's recently revamped branding.
Changing the national diet is not something that can happen over night, but Neil said that the Healthy Living Programme is taking a "step by step" approach in its work with retailers – and she believes that Grab and Go "will fit in with whatever meal deal format each c-store has in place.
"If we can encourage a consumer to select a healthier sandwich and then perhaps the next time they purchase the meal deal they opt for a healthier drink, then this is all successful steps towards the consumer purchasing a healthier meal deal and thinking about their choices rather than being told what to buy," she said.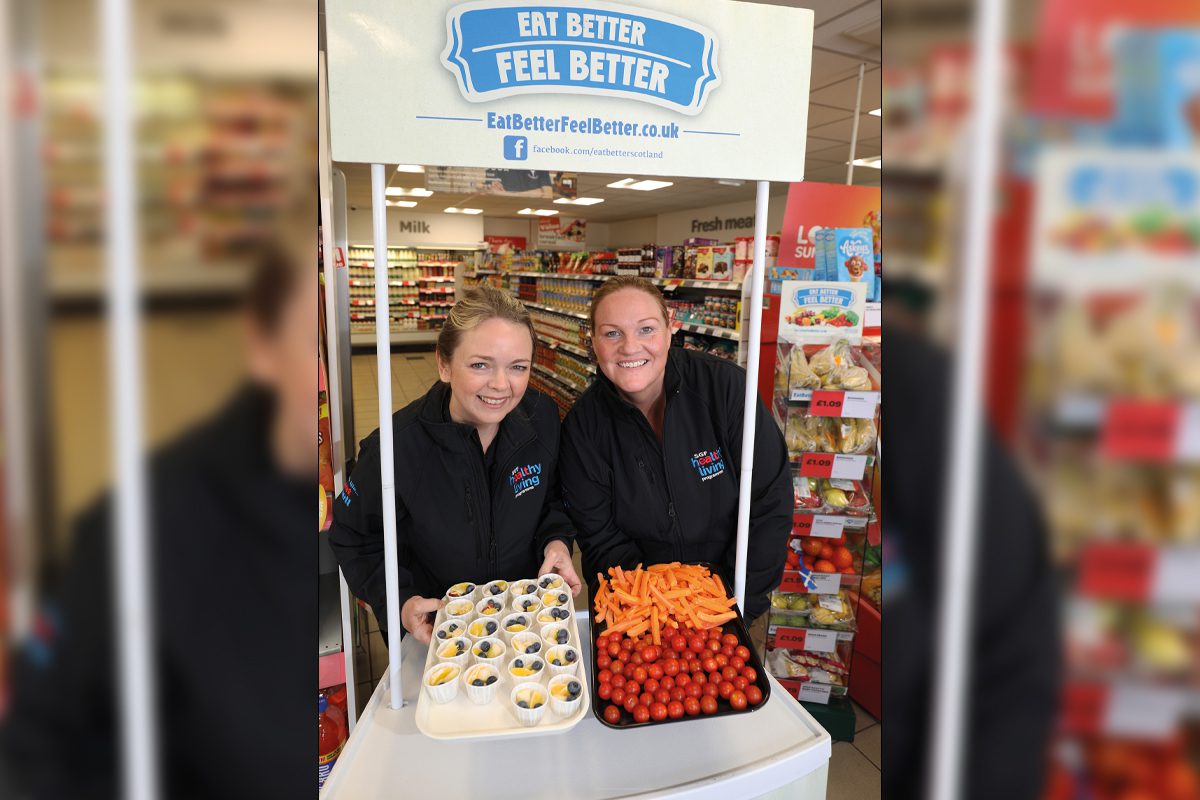 On-the-go eating isn't the only area where the Healthy Living Programme is looking to encourage healthier choices.
One of the key trends to emerge during the coronavirus pandemic was an increase in consumers cooking at home.
Neil said this is a trend that the Scottish Government would like to see continue.
"The Scottish Government is keen that we help to try and support the retailer in maintaining the sales of healthier products to enable consumers to cook at home post COVID," she said.
To this end, the Healthy Living Programme is looking at trialling new wobblers that include a QR code directing consumers to healthy recipes for download. Hard copies of recipes will also be made available for consumers who cannot access the code.
Neil said that wobblers and plastic inserts for fridges will be positioned around each ingredient in store for the recipe, as well as recipe holders to help retailers merchandise recipes beside products.
The programme director added that providing retailers with the tools for both the Grab and Go and recipe trials, "allow the store to easily and clearly advertise and merchandise both ideas."
"It is also clear to the consumer what is being run in the promotion and hopefully makes them stop and think about purchasing the healthier option," she said.
For those retailers who think they might wish to team up with the Healthy Living Programme, Neil said all they have to do is get in touch.
"If your store already offers a meal deal then use our point of sale to encourage consumers to make the healthier choice or inspire your consumers to cook at home by merchandising ingredients together with our new recipe offerings.
"For any retailer who is willing to trial our new concepts in their store, we would love to hear from you so please phone: 0131 343 7602."