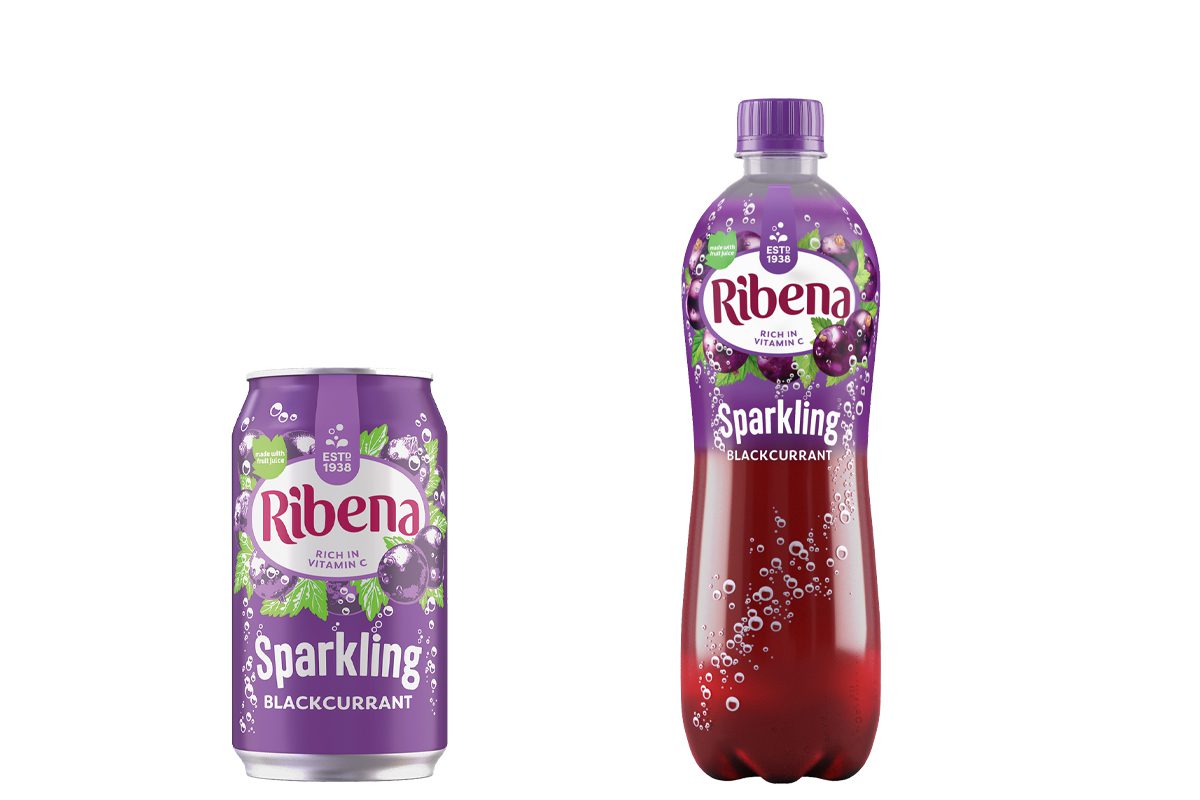 RIBENA is getting the sparkle treatment with the latest roll out from Suntory Beverage & Foods (formerly Lucozade Ribena Suntory).
New Ribena Sparkling is available now in two flavours across three formats. Ribena Sparkling Blackcurrant comes in 500ml, 2L and 6x300ml multipack cans, while Ribena Sparkling Raspberry is available in 500ml and 2L formats.
PMPs are available on both 500ml and 2L formats. The PET bottles are priced in line with existing Ribena SKUs, at £1.09 or two-for-£2, while 2L bottles will be price-marked at £1.79.
Charlotte Flook, head of brand, Ribena, said: "Ribena is the perfect brand to add excitement to carbonated soft drinks. The Ribena Sparkling range will deliver the unique taste and quality of Ribena, with the uplifting and refreshing taste of a carbonated soft drink in flavours which are incremental to the category."