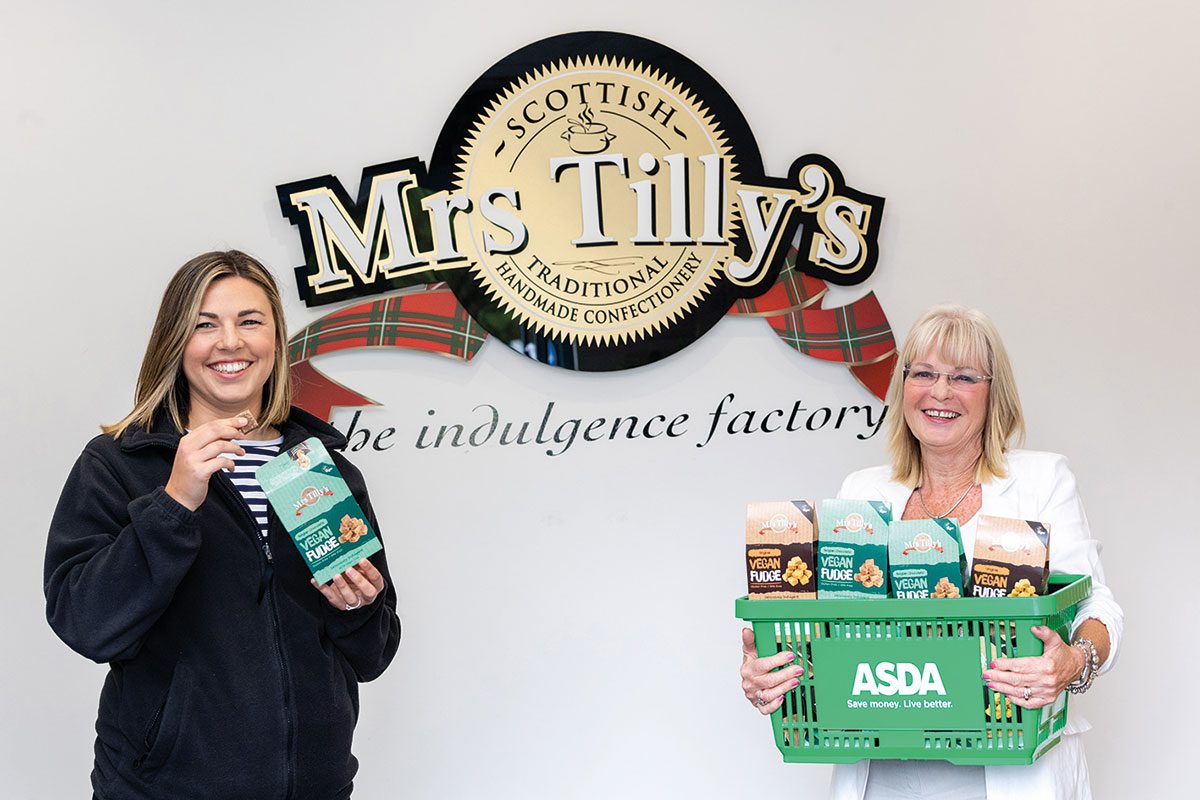 MRS Tilly's has gone vegan with its latest launch, and secured a national supply contract with Asda in the process.
The confectionery firm's new Vegan Fudge will be stocked in 350 Asda stores across the UK.
Mrs Tilly's new Asda contracted, said to be worth £350,000, is the firm's first ever national listing with a UK supermarket.
The UK wide listing builds on an existing relationship between Mrs Tilly's and Asda, following the firm's participation in the supermarket's supplier development academy, which was delivered in partnership with Scotland Food & Drink.
Ronnie Wilson, commercial director at Mrs Tilly's said: "We knew that participating in the supplier development academy would be a positive step for our business and the development of our relationship with Asda. There was a significant focus on new product development and innovation, which challenged us to explore how we could broaden our range while still delivering the quality of product which is synonymous with Mrs Tilly's."