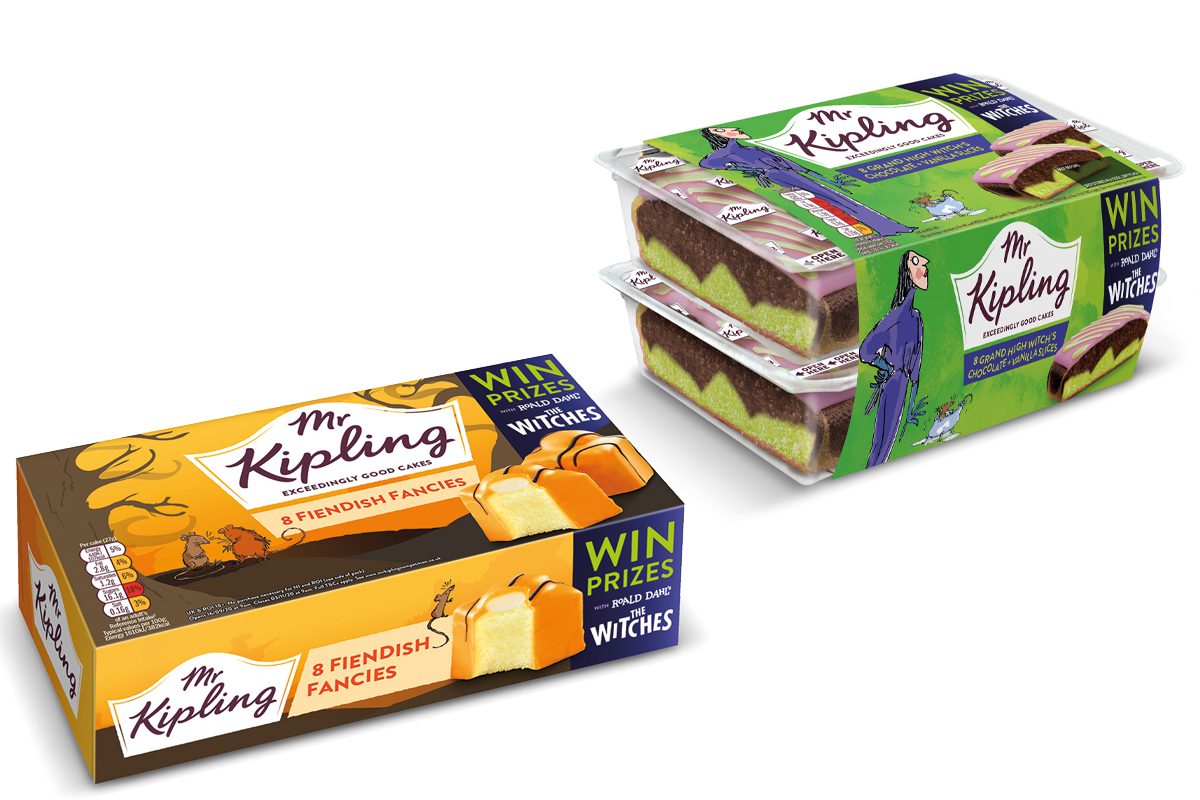 PREMIER Foods has rolled out a new range of Roald Dahl-themed treats in time for the Halloween season.
Taking inspiration from Dahl's novels, the Mr Kipling Roald Dahl range has been extended for 2020 with the launch of Mr Kipling Grand High Witch's Chocolate Vanilla Slices and Mr Kipling Formula 86 Chocolate Tarts.
Grand High Witch's Chocolate Vanilla Slices comprise two layers of sponge, one green and one brown, topped with purple icing and green drizzle. Formula 86 Chocolate Tarts offer chocolate mousse-filled pastry cases topped by a green chocolate flavoured icing and chocolate sprinkles. Both are available in packs of six at £1.50 RRP.
Mr Kipling's 2020 Halloween range also includes Mr Kipling Fiendish Fancies, Terrifying Toffee Whirls, Spooktacular Angel Slices, and Chocolate & Marshmallow Slices.
Matthew Bird, brand director for sweet treats at Premier Foods said this year's NPD builds on the "cross-generational popularity of the limited edition Roald Dahl range offered by Mr Kipling over the last four years in summer."