A Christmas NPD bonanza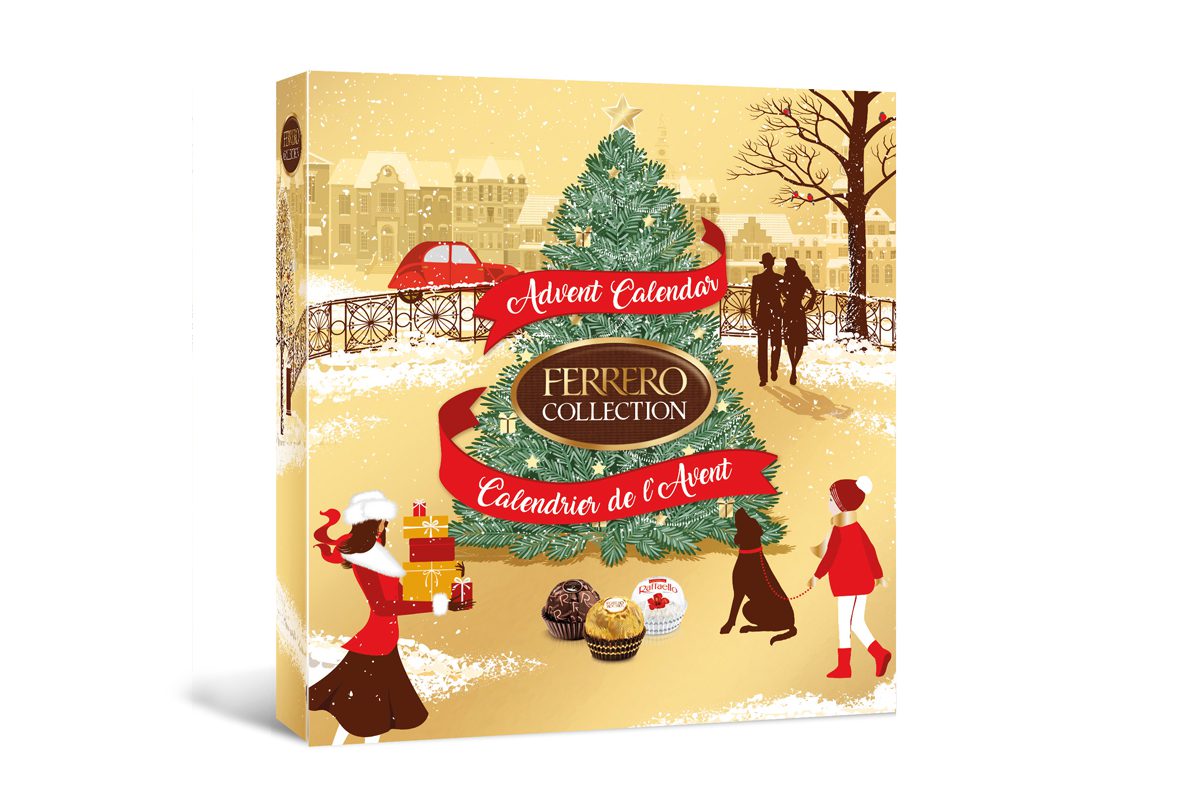 FERRERO has launched a raft of festive NPD as the firm behind Kinder and Ferrero gears up for the festive period.
The firm has invested £3 million in its portfolio, with plans to support NPD with marketing activity, including TV advertising.
Kinder Surprise will offer a new 'Reindeers in Lunapark' range with new toys available across its 100g egg range. The larger Kinder Surprise 220g egg will also be updated with two new toy ranges.
Ferrero has also added new toys to accompany its 75g Santa figure, as well as a 36g version which will include models of Santa, a penguin, a snowman and a bear.
Kinder Chocolate is set to benefit from two new additions to its fluffy toy novelties range, which launched last Christmas.
New Squirrel and Sloth toys join Reindeer and Polar Bear options in the Kinder range. Ferrero has also added a new 55g and 110g hollow Santa figure.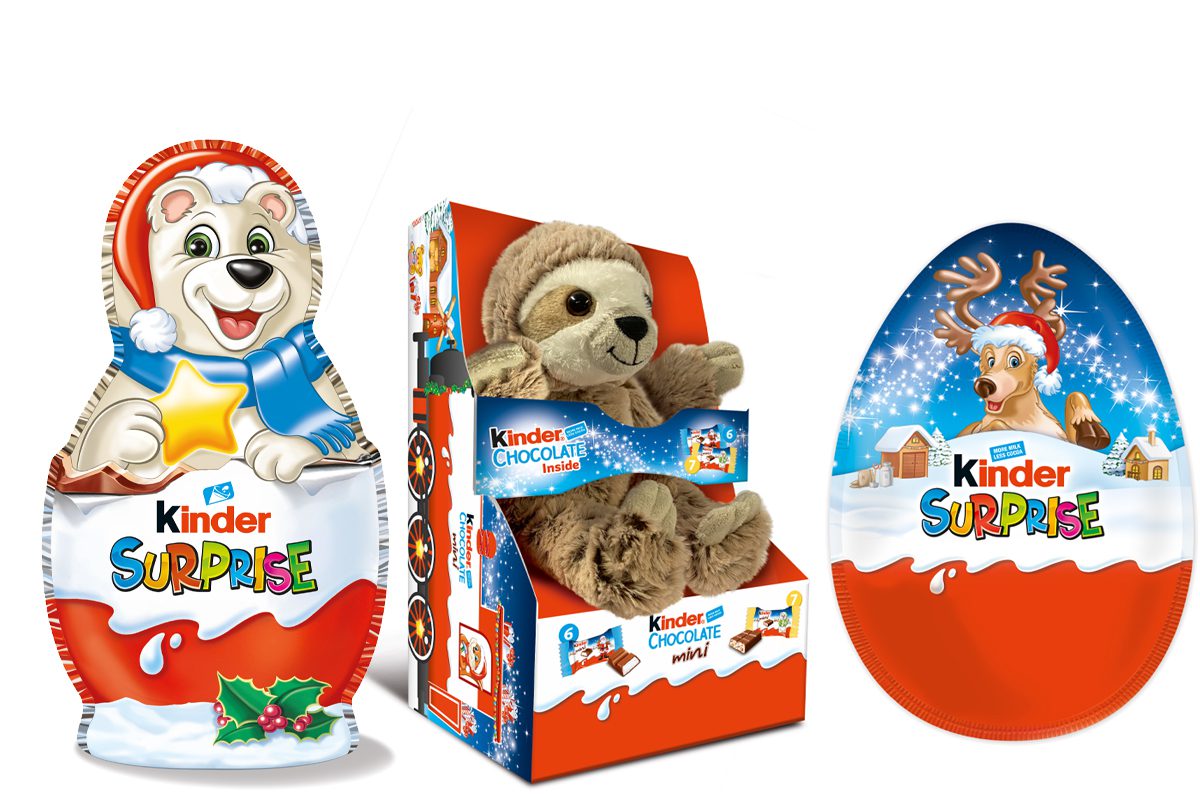 On advent calendars, Ferrero has revamped its range with a packaging refresh for its 135g Kinder advent calendar.
The firm will also build on the launch of its Ferrero Collection Advent Calendar last Christmas by adding a new pack design to the range.
For adults after some seasonal indulgence, Ferrero has updated its Thorntons Classic chocolate box with new and reformulated flavours including a new Orange Blush option.
Thortons Continental boxed chocolate has also benefited from reformulation, with new recipes for its Hazelnut Milano and Viennese Deluxe selection.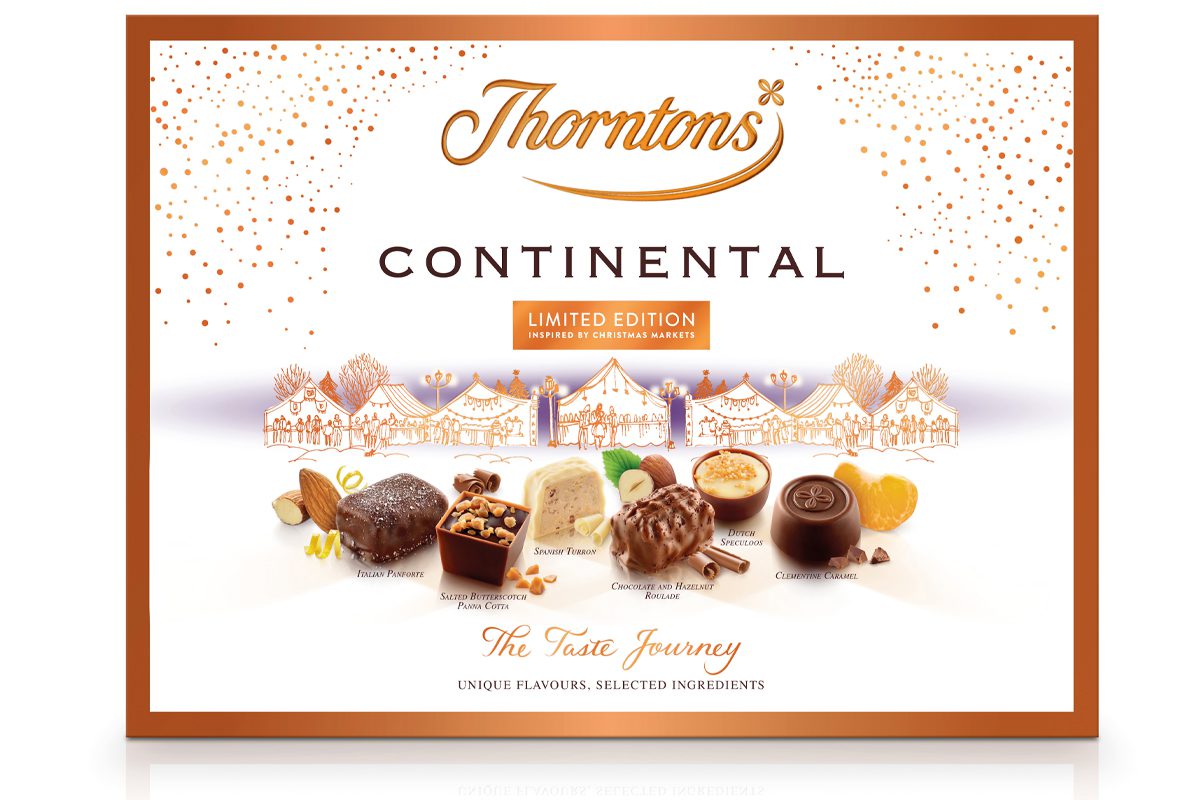 When it comes to festive spreads, Ferrero has bolstered its offer with the launch of a new Christmas jumper pack design across its Nutella seasonal packaging range.
Levi Boorer, customer development director at Ferrero said: "Christmas is always an important point in the calendar for the confectionery industry, presenting a great opportunity for shoppers to enjoy the festive spirit.
"It's important therefore that we offer the right products that meet the different shopper missions and needs, and will help retailers to grow their sales during this period.
"A strong core range is key during the Christmas period, as many shoppers love Ferrero products all year round. In addition to popular established lines, we have been developing a number of new products to offer for Christmas 2020."