Spike in assaults as crime bill vote looms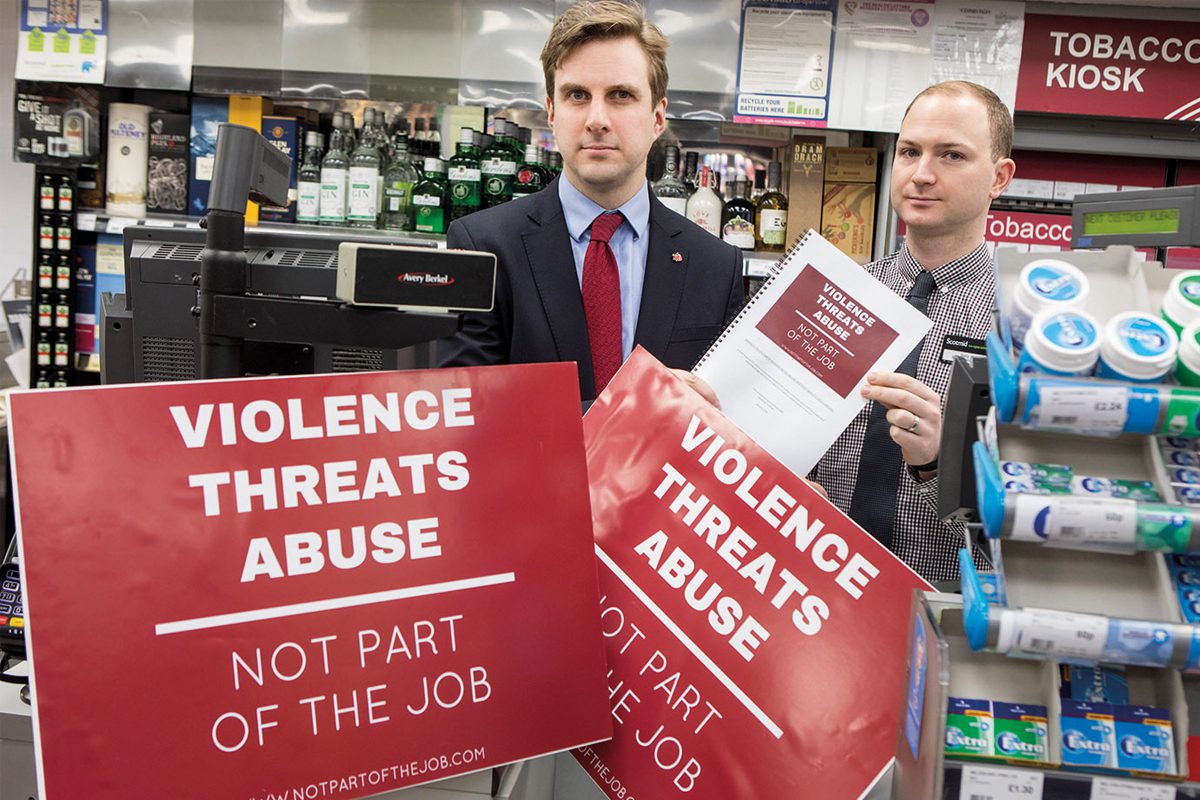 LEGISLATION that would offer shopworkers additional protection under the law will be subject to a crucial vote this month, as one of Britain's biggest trade unions reports a spike in assaults during the Covid-19 crisis.
A Scottish Parliament vote on Daniel Johnson MSP's 'Protection of Workers Bill' is scheduled for the week commencing 21 September.
The vote comes as shopworker union Usdaw steps up its push for similar legislation south of the border in response to reports of increasing assault and abuse in stores during the coronavirus pandemic.
Paddy Lillis, general secretary of Usdaw has claimed violence, threats and abuse have doubled during the pandemic and he has called for the UK Government to introduce legislation similar to Johnson's south of the border.
Johnson said  the Covid-19 outbreak has shown how much the nation relies on retail staff.
"However, this added pressure has increased the levels of threats and abuse they receive," he said.
The Labour MSP for Edinburgh Southern added that any violence directed towards retail staff is unacceptable and that the additional duties placed on staff around social distancing and face coverings have increased the risk of assault.
"Retail workers deserve our protection and gratitude. No one should be threatened in their workplace. That is why I am calling on all parties to support my Private Members Bill that will give frontline retail workers the legal protections they need."
Dr John Lee, head of policy and public affairs at the SGF said Usdaw's findings on abuse, threats and violence are "extremely concerning."
"The Covid-19 related measures which retailers have had to implement in store – such as customer queuing, two-metre distancing and most recently face coverings for customers – have significantly increased the potential for conflict situations to arise in-store. The pressure on staff has been relentless," he said.
Lee added that underlying the data from Usdaw was a "longer-term" problem of retail crime being treated as a low priority, with enforcement lacking.
The SGF has been working with Johnson on his shopworkers Bill, in the hope that it will ultimately become law.
"We owe it to retailers to ensure that a safer retail environment is a legacy of the Covid-19 pandemic.
"We would urge everyone across the industry to lobby MSPs to make sure they back the Bill," he said.
Ewan MacDonald-Russell, head of policy at the Scottish Retail Consortium, also backed the Protection of Workers Bill.
"Retail workers have played a vital role in keeping Scotland fed and supplied during the pandemic.
"During that time, they have had to take on new legal duties, such as managing physical distancing in stores, along with the myriad of existing duties such as to do with age related sales.
"That has increased the pressure on those workers to enforce legislation on customers, creating further conflict and flashpoints which have led to workers being abused.
"That's why we want to see MSPs back Mr Johnson's proposals to give shopworkers legal protections.
"However, there is no reason why the Scottish Government shouldn't in its upcoming programme for government get behind shopworker protection legislation," he said.