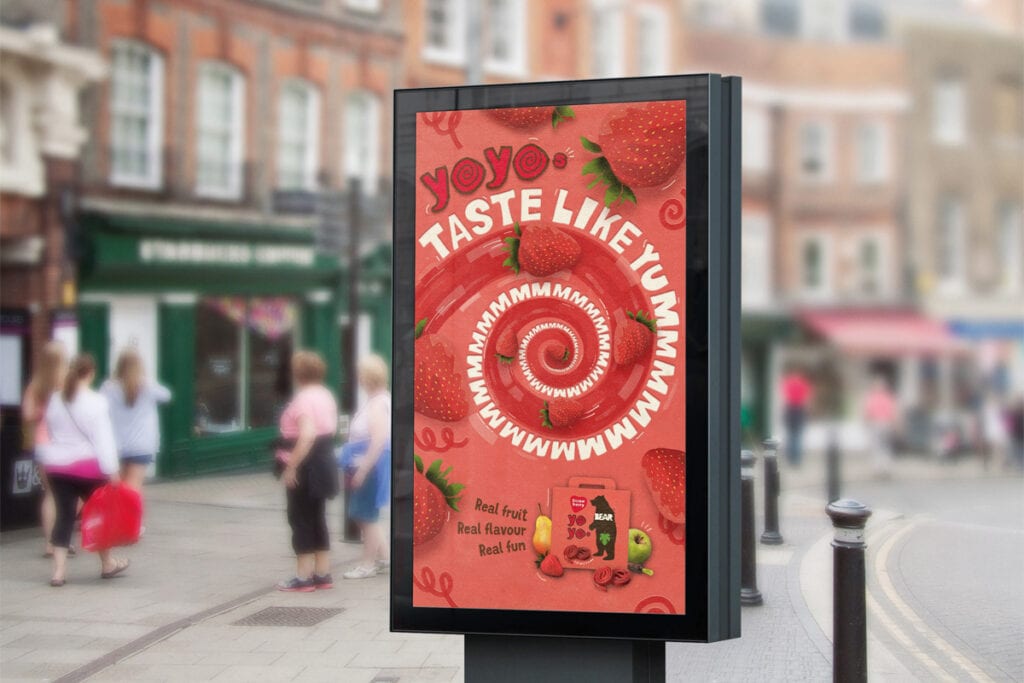 KIDS fruit snacking brand Bear has been reaching out to consumers through a burst of outdoor advertising for its Bear Yoyos variant.
The brand estimated its outdoor campaign will reach six million consumers across the country.
The campaign, which focuses on the joy of trying Bear Yoyos for the first time, was created by designer and illustrator Kate Morros. It features the tagline 'taste like yum' and highlight's the brand's 'real fruit' credentials.