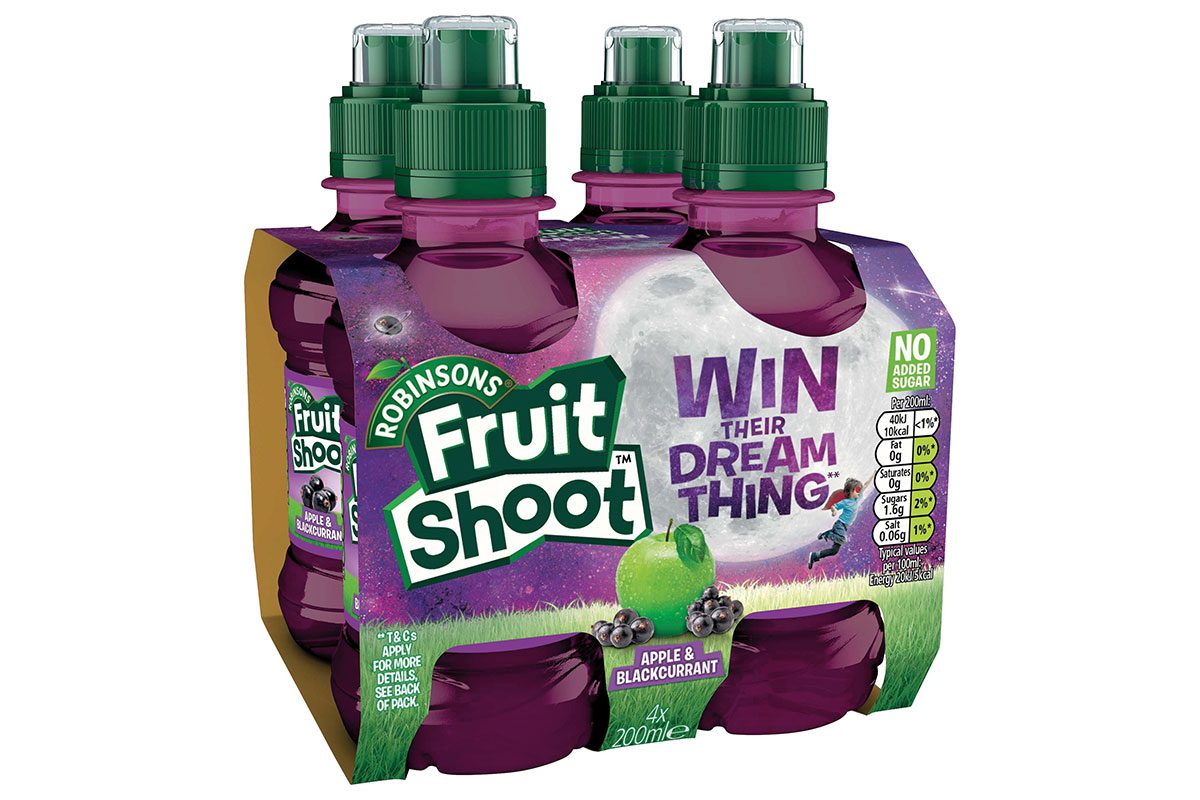 FRUIT Shoot is aiming to make dreams come true for kids this term with the return of its 'Fruit Shoot for the Moon' promotion.
The on-pack promo, which runs until 30 September, offers parents the chance to give their child a 'once in a lifetime experience' – according to brand owner Britvic.
To enter, parents are invited to scan an on-pack QR code for the chance to win one of five top 'Moon' prizes worth £5,000 each. Winners will be asked to select a category, such as Arts & Crafts or Science & Nature, which will then be used to create a bespoke experience.
The campaign will also see Britvic distribute one hundred secondary prizes, including tickets to Harry Potter Studio Tour and a one-year National Trust membership.
A spokesperson for Britvic commented: "The campaign aims to carry on attracting new shoppers to the number one kids brand by giving parents the chance to reach for the stars and win their child's dream 'thing' when purchasing multipacks this summer."
The Fruit Shoot for the Moon on-pack promotion will run across 200ml four and eight-packs in Apple & Blackberry and Orange flavours.
Fruit Shoot 200ml packs are priced at £2.00 RRP for a four-pack and £3.00 for eight.