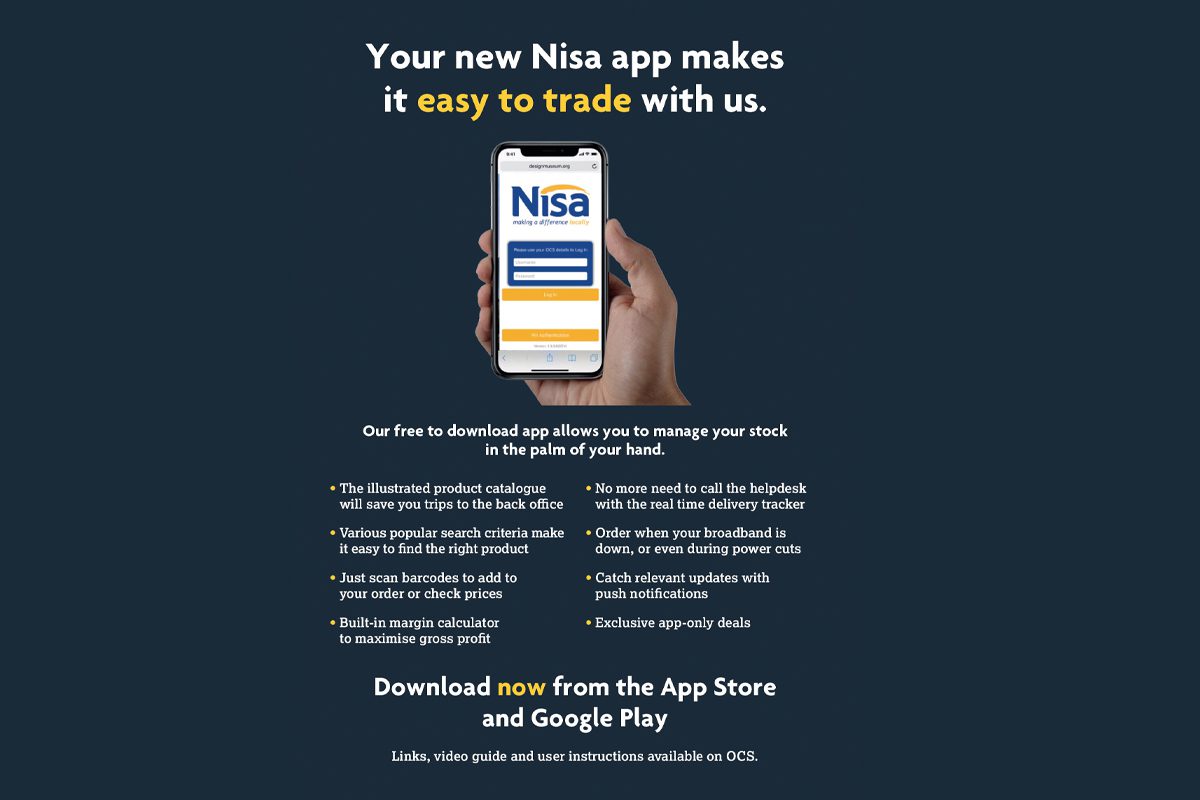 NISA has launched a new mobile app, offering retailers the ability to place orders from their mobile devices.
The app is available to download from the Apple Store and Google Play and is compatible with both mobile devices and tablets.
Since the launch, Nisa has also been offering "app only" deals on the new platform, which resulted in more than £62,000 of additional sales in the app's first fortnight.
Over 1,000 Nisa retailers had signed up to use the platform two weeks after it launched last month, and the app was registered on almost 2,000 devices.
Peter Walker, head of IT at Nisa said: "The partners who trialled the app were very complimentary about it and found it a very simple tool to use and so we were hopeful we would receive a similar response from the rest of our partners once it was rolled out.
"We are absolutely delighted to be getting such positive feedback from our partners. The number of orders being placed directly by the app is a very good indicator that those who have downloaded it are finding it easy to use and are seeing the immediate benefits it offers.
"The key aim of the new app was to make it easier for partners to trade with us and that is exactly what they are reporting back to us."