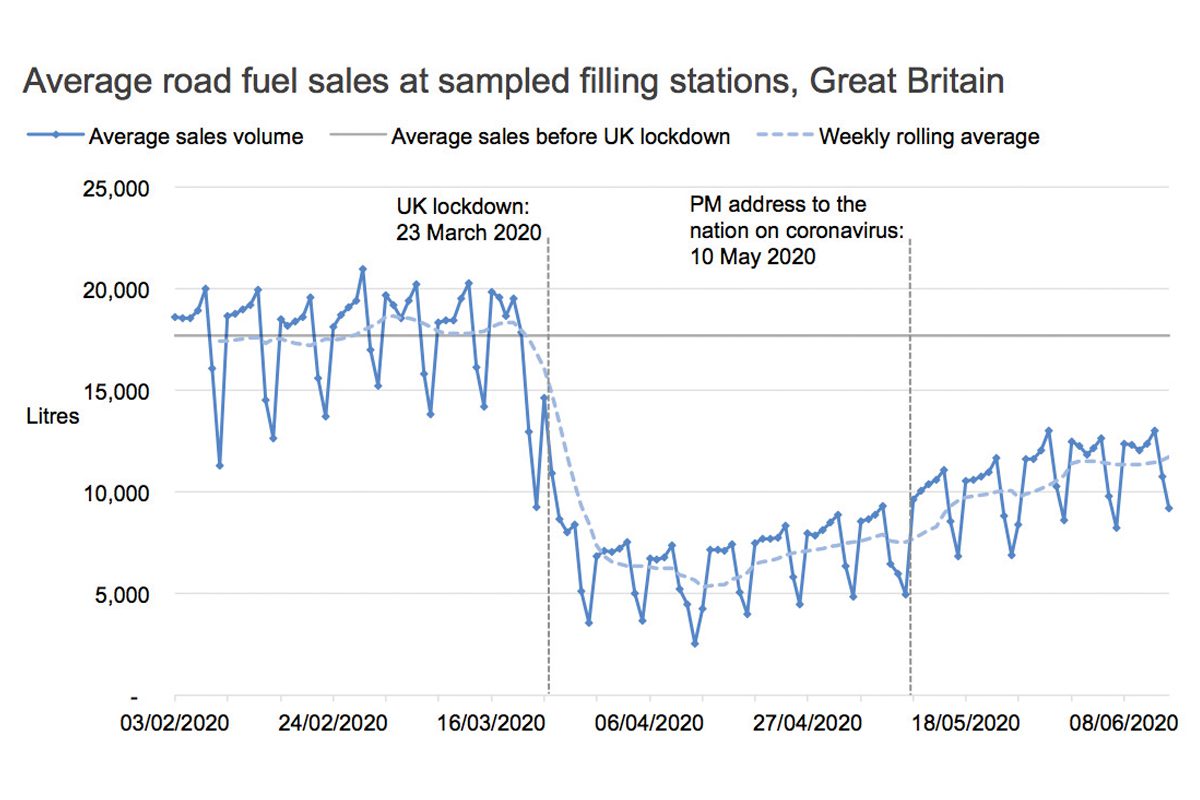 FUEL sales in the UK continue to sit well below normal levels, but volumes are starting to creep up.
Figures released by the UK Government for the week ending 14 June revealed average sales per filling station were 66% below their typical level, although sales did increase by 3.2% compared to the previous week.
In Scotland, filling stations sold an average of 10,201 litres per day for the week ending 14 June, up 3.7% on the previous week.
Despite the gradual increase, the UK's daily road fuel sales are still well below the seasonal average. For the the 12 weeks from 23 March, UK fuel sales averaged at 8,510 litres per filling station – 48% of the reported average for the eight weeks prior.
For the week ending 22 March, Scottish filling stations sold a daily average of 15,915 litres, 36% higher than the most recent figures.