New £1 PMP for confectionery classics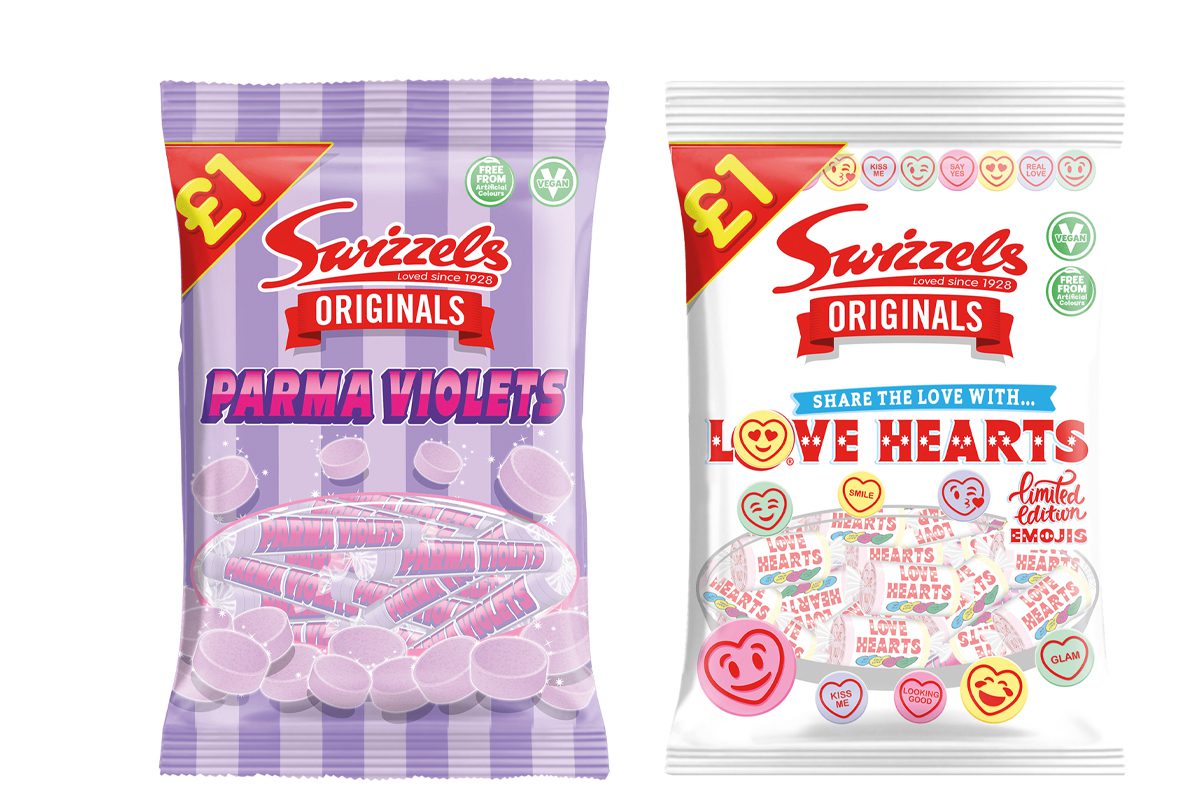 SWIZZELS has expanded its Originals range with the launch of two new price-marked hanging bags.
Love Hearts and Parma Violets are now available to convenience stores and independent retailers as a £1 PMP.
Both packs are 142g and suitable for vegetarians and vegans.
Swizzles has also been supporting Parma Violets with a consumer campaign, which included 'National Parma Violets Day' on 26 June.
The firm has been inviting the public to share their own recipes that incorporate the sweet for a chance to appear in the first ever Parma Violets recipe book.
Mark Walker, sales director, highlighted how the launch of the two new PMPs come at a positive time for the Originals range.
"Our Originals range is experiencing huge growth, up 57%, and PMPs are in plus 8% growth, so we are confident these new, value-for-money Love Hearts and Parma Violets will be hugely popular."
Swizzels has also joined forces with supplement brand Myprotein.
The two-year partnership between the firms kicked off with the launch of five limited-edition SKUs, combining Swizzels brands with Myprotein's sports nutrition products.
Myprotein's Clear Whey Isolate brand was given the sweet treatment with the launch of Refreshers, Love Hearts, Drumstick and Parma Violet variants.
Swizzels and Myprotein have also developed a Drumstick flavoured Layered Bar, combining the confectionery brand with layers of protein. Each bar contains 20g of protein and only 3g of sugar.