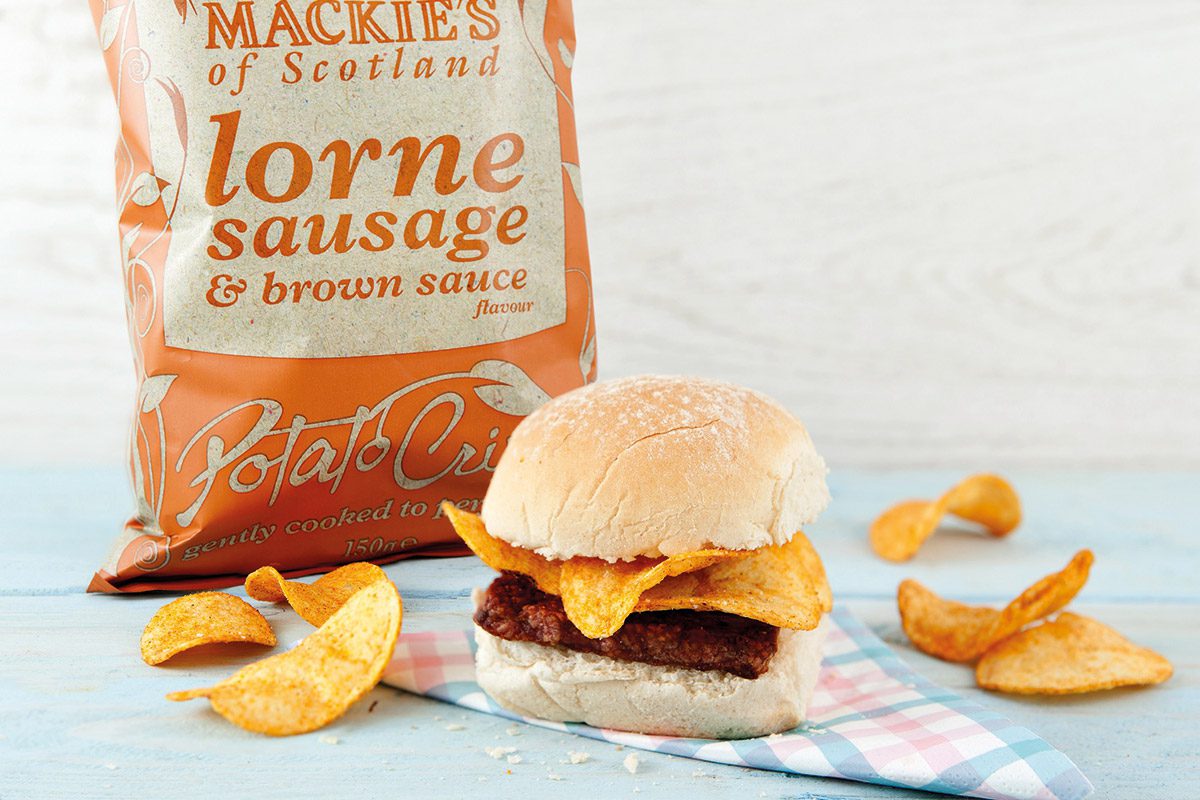 MACKIE's has made its mark on the Scottish culinary landscape with ice cream, crisps and chocolate, but it's latest launch puts a snackable twist on a culinary institution.
Mackie's Crisps new limited edition Lorne Sausage and Brown Sauce flavour launched last month, with just over 150,000 150g bags produced.
The launch of the new lorne crisps follows last December's limited edition Haggis, Neeps and Tatties variant.
James Taylor of Mackie's said the firm tried a few different concepts for this new release, "but the lorne sausage and brown sause combination became an instant hit with all of our team."