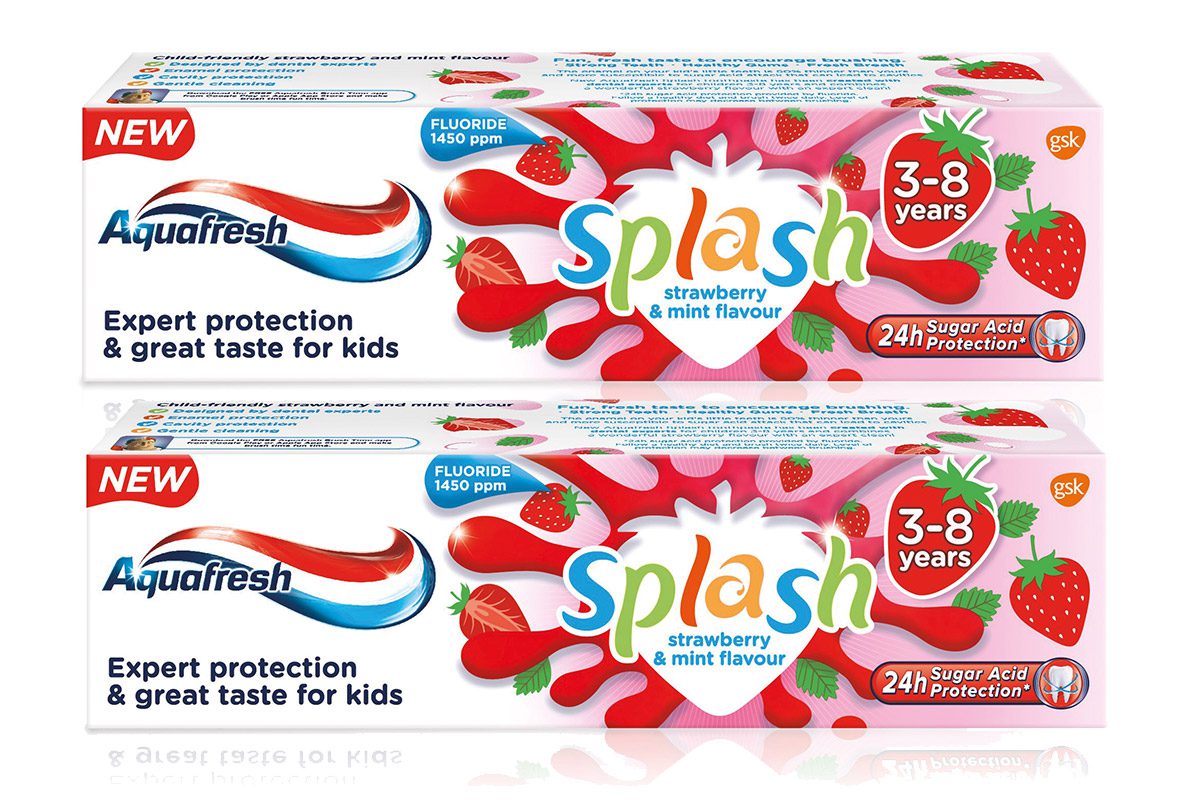 AQUAFRESH has added some fruit flavour to its range with the launch of two new variants – Aquafresh Splash and Aquafresh Senses.
Aquafresh Splash is a strawberry and mint flavoured toothpaste for children aged 3-8 years, while Aquafresh Senses offers adults fruity options – in Energising Grapefruit Lemon & Mint, and Refreshing Watermelon, Cucumber & Mint flavours.
Aquafresh brand manager Ben Court said the brand wanted to "shake things up" with its new flavours.