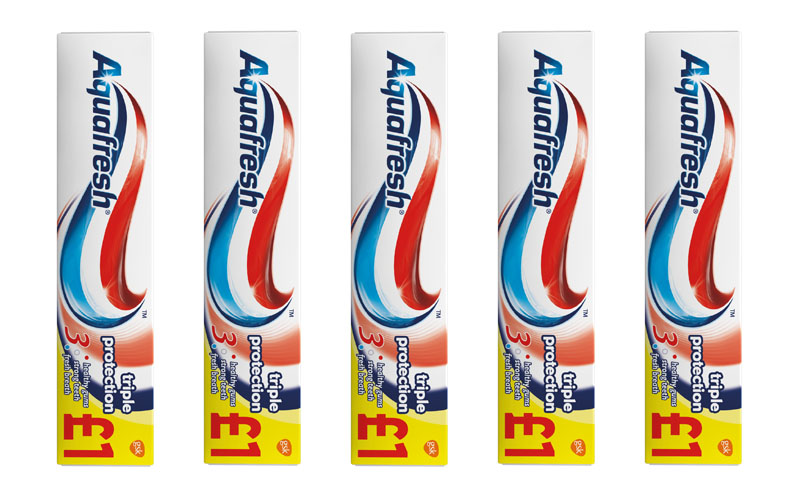 TOOTHPASTE brand Aquafresh has bolstered its toothpaste range with a new £1 PMP.
The brand's Triple Protection 125ml tube is now available in the price-marked pack, a move parent firm GlaxoSmithKline reckons will drive footfall into stores and appeal to customers on a budget.
GSK said PMPs can give shoppers confidence they are getting value for money from the convenience channel.
Jo Cooper, sales director, grocery and convenience at GSK, said: "One in three households have purchased an Aquafresh product in the last year, making us well placed to lead growth in the category and offer the best solutions for our consumers.

"With such high levels of tooth decay in the UK, we must do all we can to help shoppers protect their teeth, and with our new price marked pack, we can do just that, at an affordable rate.
"We know that the key for convenience retailers to maximise sales in the oral care category is to provide trusted, well-known brands that offer great value for busy shoppers.
"In launching the new Aquafresh PMP into the wholesale and convenience channels, the successful brand continues to provide great oral hygiene solutions for consumers, whilst adding value across the category for retailers.''