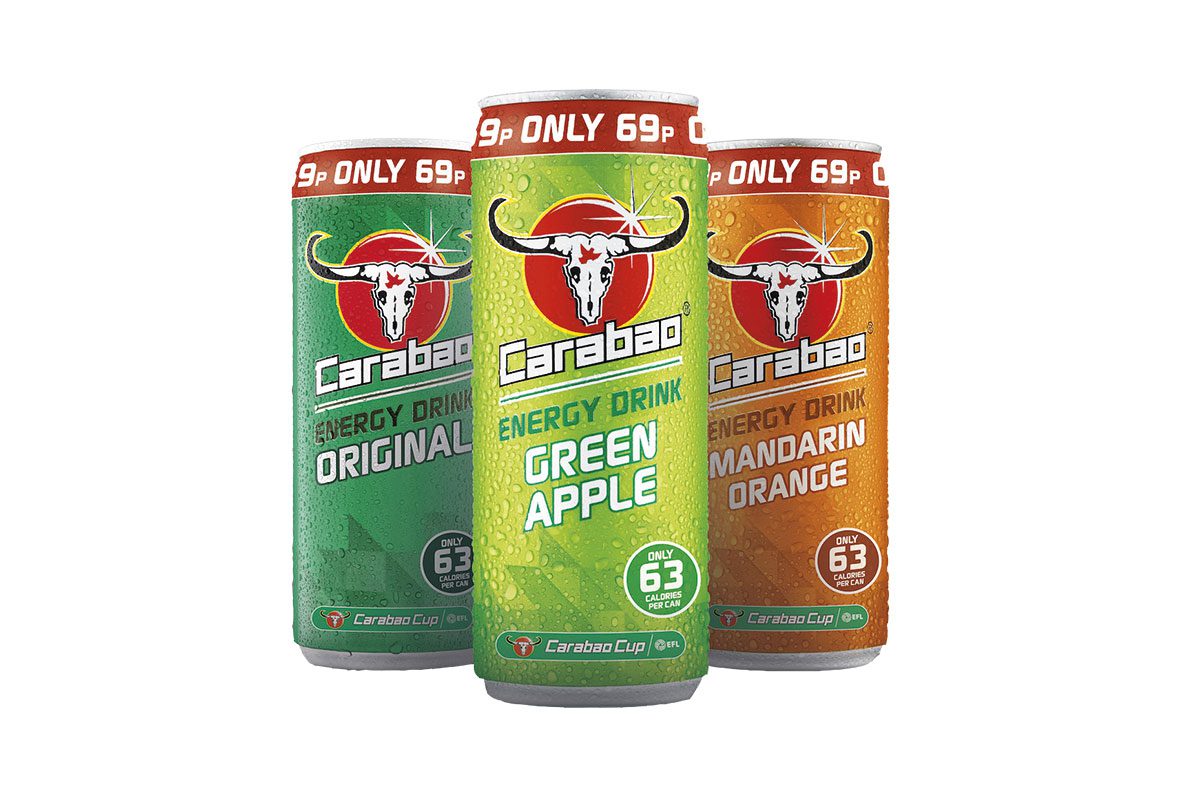 CARABAO is rolling out a new price-marked can this month across its energy range.
The new 'Only 69p' price-marked 330ml can is available in Original, Green Apple and Mandarin Orange flavours.
David Butcher, managing director of Carabao Energy Drink UK and Ireland said: "Price-marked packs are only effective when the price that they are offering is competitive in the wider market, and many of our competitors are not offering the same value as we are to help entice new customers to the category.
"At Carabao Energy Drink we have been exploring the right price point in order to offer great shopper value and strong retailer margins and we are very excited to see the in-market results."