Scottish Parliament gives the green light to deposit return despite coronavirus warnings from industry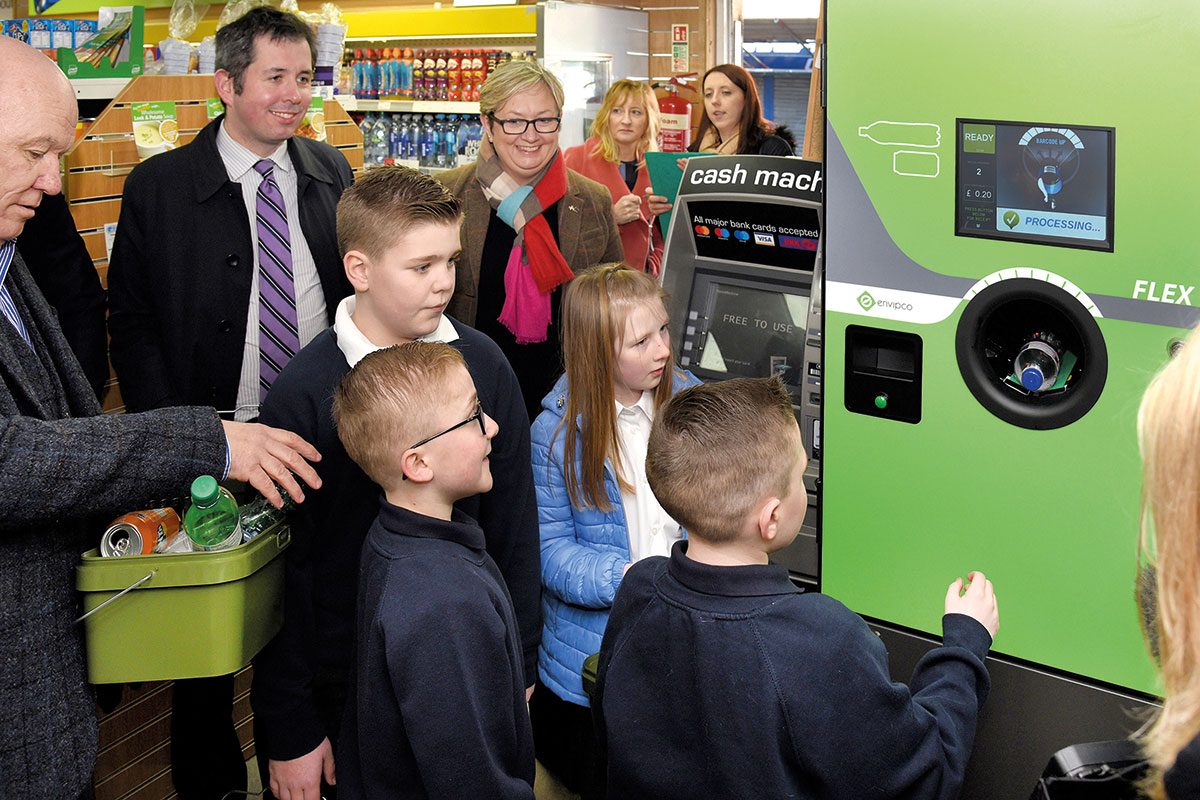 DRS has been given the green light by the Scottish Parliament, paving the way for the launch of deposit return in July 2022.
MSPs signed off on the regulations for a Scottish deposit return scheme in a vote at Holyrood on 13 May.
The result provides retailers with the clearest picture yet of what DRS will look like.
Under the regulations, PET plastic, aluminium can and glass drinks containers between 50ml and 3L will all be included in the scheme. Deposits will be set at 20p per container, which retailers must apply at the point of sale.
The regulations also require retailers to "clearly display" DRS information in their store where drinks containers are on sale, including the value of the deposit.
All retailers who sell single-use drinks containers will be obliged to participate in the scheme – although the regulations do give ministers the power to grant exemptions.
Stores can be given an exemption if there is an alternative return point close by that has agreed to accept returns on the retailer's behalf. Those retailers who fail to implement DRS without an exemption could face a fine of up to £10,000.
Scotland's deposit return scheme will be run by a 'scheme administrator' which will be funded and operated by drinks producers.
Since the policy was first announced, deposit return has come under fire from trade associations across sectors, with a number of retail, wholesaler, brewing and packaging groups voicing concerns.
Retail industry stakeholders have been highly critical of the inclusion of glass in Scotland's DRS. Industry members of the Scottish Government's DRS Implementation Advisory Group (IAG) – including the SGF and Scottish Retail Consortium – called for the material to be ditched from the scheme in a joint letter to IAG chair Don McGillivray last year.
The timing of DRS has also raised objections. DRS was originally scheduled to launch in the spring of 2021, but this date was pushed back following protests from industry, with key stakeholders warning that the short timeline could cause chaos. IAG members also warned that launching deposit return in Scotland before the rest of Great Britain would "bring financial and operational challenges."
Further objections have been raised in recent weeks around the July 2022 DRS implementation date, with Scottish Wholesale Association chief executive Colin Smith warning the scheme would pile unnecessary pressure on businesses that are already struggling during the coronavirus pandemic.
"Wholesalers and our partners in retail, tourism and hospitality represent some of the sectors most badly impacted by Covid-19 – SWA has members who have lost 80% of their foodservice trade overnight while receiving no government assistance two months into this crisis," he said.
Willie Rennie, leader of the Scottish Liberal Democrats, and Scottish Conservatives MSP Annie Wells both raised similar objections at Holyrood.
In response, Mairi Gougeon MSP, minister for rural affairs and natural environment, said the Scottish Government will "continue to monitor the situation closely" to see if "further flexibility" is required on the implementation date for DRS.