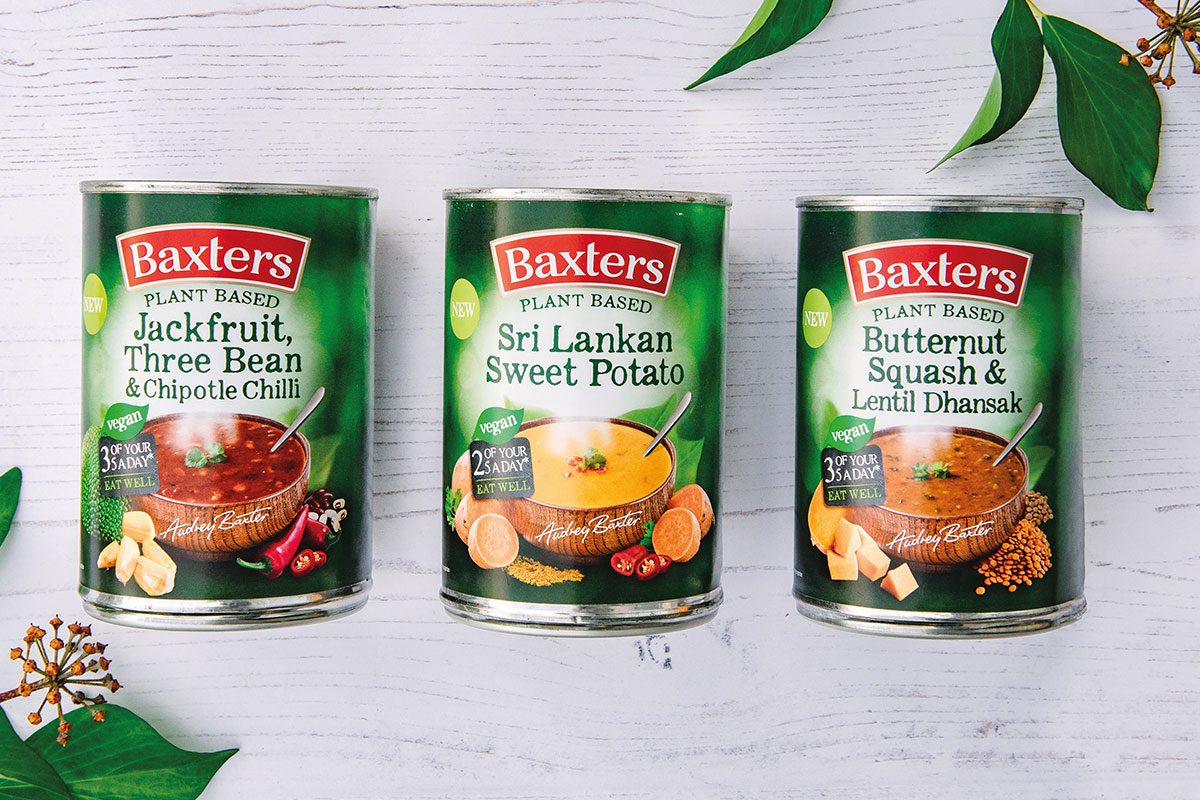 BAXTERS has expanded its ambient offer with the launch of a new plant-based range.
The Baxters Plant Based range comprises three flavours: Jackfruit, Three Bean & Chipotle; Sri Linkan Sweet Potato; and Butternut Squash & Lentil Dhansak.
Baxters has initially rolled the range out to Tesco stores, with further listings set to follow later in the year.
The new range was created by Baxters development chef Darren Silverwright and is said to be inspired by traditional recipes from Mexico, Sri Lanka and India.
Lorraine Rothwell, European marketing director at Baxters Food Group said: "At Baxters, we've always championed new and innovative products.
"From being the first brand to introduce twist-off jar lids for our preserves in the 60s to developing the first ever vegetarian specific tinned soup range in the 80s, innovation is at our core. So we're excited to launch our first ever plant-based range to the market.
"Creating this range is something we've been working on for a while. Not only did we want something that was vegan friendly, but we wanted to showcase our commitment to introducing new and exciting recipes that also provide plenty of flavour and nutrients."