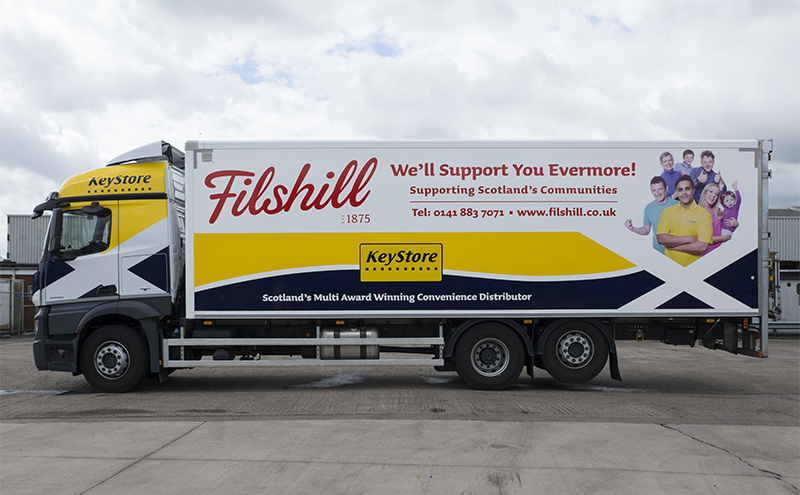 GLASGOW-based wholesaler JW Filshill has been rolling out protective equipment across its symbol estate in a bid to reduce the spread of coronavirus.
Filshill has been distributing Perspex sneeze screens and social distancing floor vinyls to KeyStore symbol partners in Scotland and the north of England.
The wholesaler has also been supplying hand sanitiser for retailers to place at the front of their store.
Craig Brown, retail sales director at JW Filshill said: "The safety, health and wellbeing of all our staff and customers is paramount and we have been working with retailers to ensure that they receive the correct advice on current social distancing measures and other ways to stay safe in accordance with official Government guidelines.
"In addition to installing screens and floor vinyls, our advice to retailers is to carry out regular cleaning of counters, baskets, shelves, door handles and floors – posters are also available for retailers to display in-store, reminding customers that they should observe the two-metre social distancing rule.
"We strongly believe that providing hygiene confidence to shoppers and colleagues will protect the communities that we collectively support and serve."