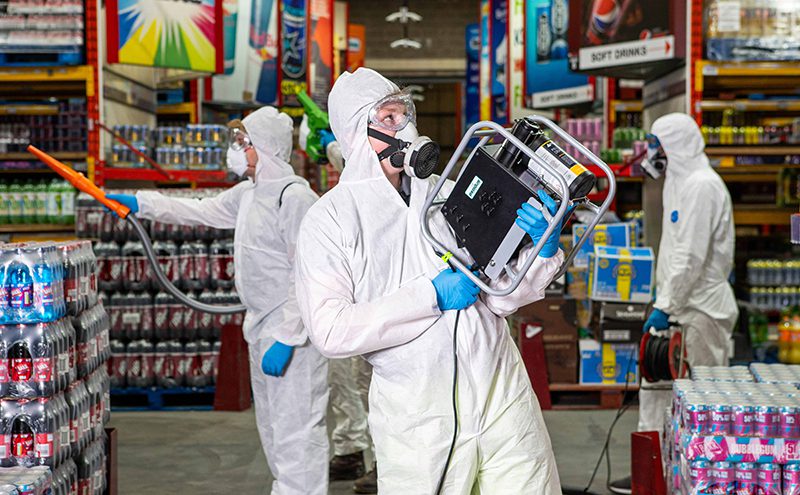 UNITED Wholesale (Scotland) has joined forces with accredited cleaning specialist PSS Group to offer retailers a store disinfection service.
The deep cleaning service makes use of 'bio-fogging', a technology that delivers an anti-bacterial mist in a bid to sterilize all surfaces in store.
UWS has used the technology at all three of its depots during closing hours and is now offering the service to retailers. The wholesaler has also trialled the technology at two c-stores in its Day-Today symbol group.
Chris Gallacher, managing director of UWS said the trials were a "massive success, adding that he would encourage all wholesale and retail groups to try the technology.
"Our depots have remained open during the coronavirus crisis and we have introduced many safety measures to protect our customers, including social distancing.
"We want to do everything we can to not only protect our workforce and customers, but to help drive down coronavirus cases and care for our NHS. Deep cleaning is a sensible plan for all businesses ahead of the easing of lockdown restrictions and provides reassurance to customers using the premises," he said.
Independent retailer Mohammad Abdur Rajaki of Day-Today Bridgeton said: "It's fantastic to hear UWS is taking safety of its customers and keyworkers seriously. The recent deep clean at its depot with fog technology gives us that much needed confidence and that added layer of security whilst shopping at any of their three warehouses."