Burton's backs affordable options in convenience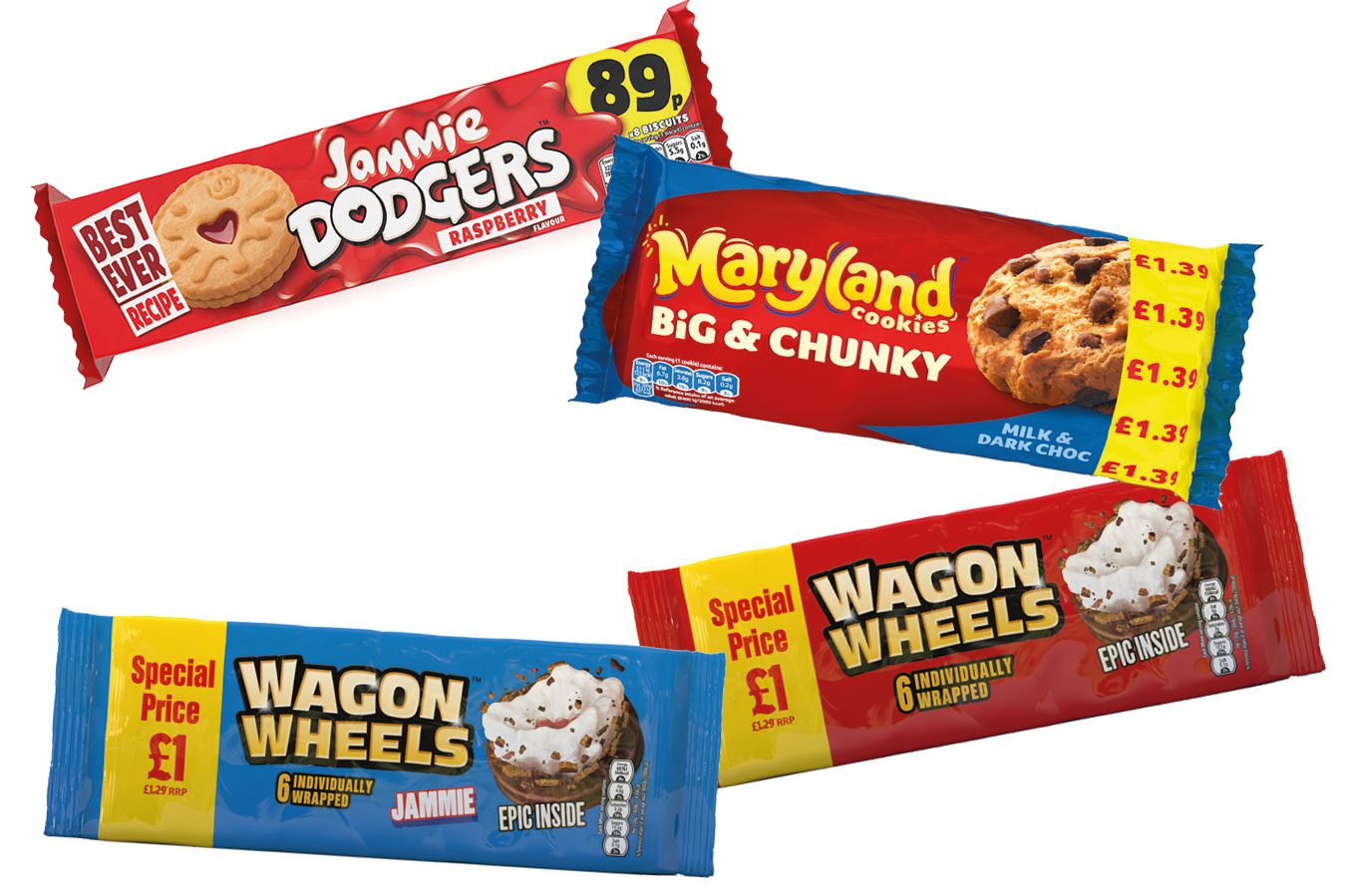 BISCUIT shoppers come in all shapes and sizes, from those looking for an indulgent treat for tonight to others seeking out a guilt-free treat to enjoy during the week.
And with economic and political uncertainty a fixture of life in the UK for the foreseeable future, Burton's Biscuit Company has found many consumers turning to "affordable, everyday treats to cheer them up."
Kate Needham, marketing director at Burton's Biscuit Company said: "Shoppers are continuing to manage budgets carefully, with many keeping a close eye on the cost of areas such as dining out and entertainment.
"This means they're spending more time at home, with more opportunities to snack, where they are replacing bigger ticket treats with more affordable favourites, such as biscuits."
When it comes to signalling affordability in convenience, the price-mark pack is a key weapon in the retailer's arsenal.
The format is one that Burton's has been backing across its brands. The firm offers Jammie Dodgers Raspberry in an 89p PMP; Wagon Wheels Original £1 PMP; Wagon Wheels Jammie £1 PMP; Maryland Choc Chip 99p PMP; and Maryland Big & Chunky £1.39 PMP.
Burton's core brand focus is one which Needham recommended for retailers who want to ensure they're extracting as much as they can from the category.
"As more than 80% of biscuit sales still come from classic core products, including household favourites such as Maryland Cookies and Jammie Dodgers, these should form a major part of a retailer's biscuit offer," she said.
The right range is a good start, but retailers know that location can be make or break for a category's success.
In Needham's view, retailers should have incremental sales in mind when they site biscuits in store.
"Retailers can also drive sales by signposting biscuits, including at the front of store, and dual siting biscuits alongside complementary lines such as tea and coffee," she said.
Burton's Biscuit Company has plans to do its own signposting this year, through a multi-million pound marketing campaign.
Maryland cookies have been back on screens with the return of the brand's 'What would you do for a Maryland?' campaign. The campaign represents a £46m investment and includes social media activity.
It's a big spend, but one that will pay dividends according to Needham.
"When the TV campaign aired previous, brand penetration increased by 50% and not only drove sales for the 10g cookie championed in the commercial, but across the wider portfolio."