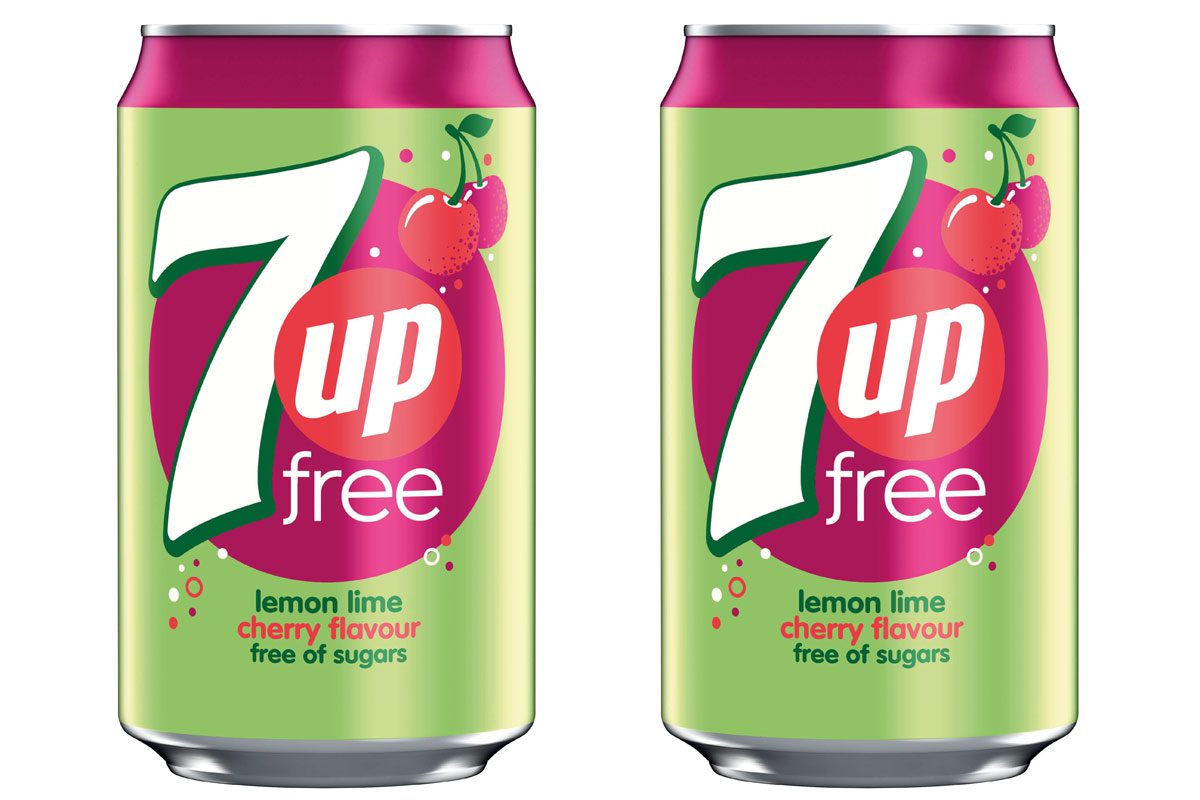 SHOPPERS looking for cherry flavoured refreshment without sugar can now turn to 7UP.
Britvic has expanded the 7UP range with the roll out of a 7UP Free cherry variant.
The new flavour is available in 600ml bottle, £1.45 RRP, and a £1.99 RRP 2L bottle in a 12-pack case. 7UP Free Cherry is also available in multipack can formats: 6x330ml, £3.49 RRP, and 8x330ml, £4.49 RRP.
Britvic will support the launch with an investment across digital and outdoor advertising as well as a new 7UP Free TV ad scheduled to run from June.
Phil Sanders, out of home commercial director at Britvic said: "We have a successful history of introducing winning new flavours to a number of our brands, such as Pepsi Max Raspberry. In this case, we have listened to consumers and are providing them with a flavour they love."