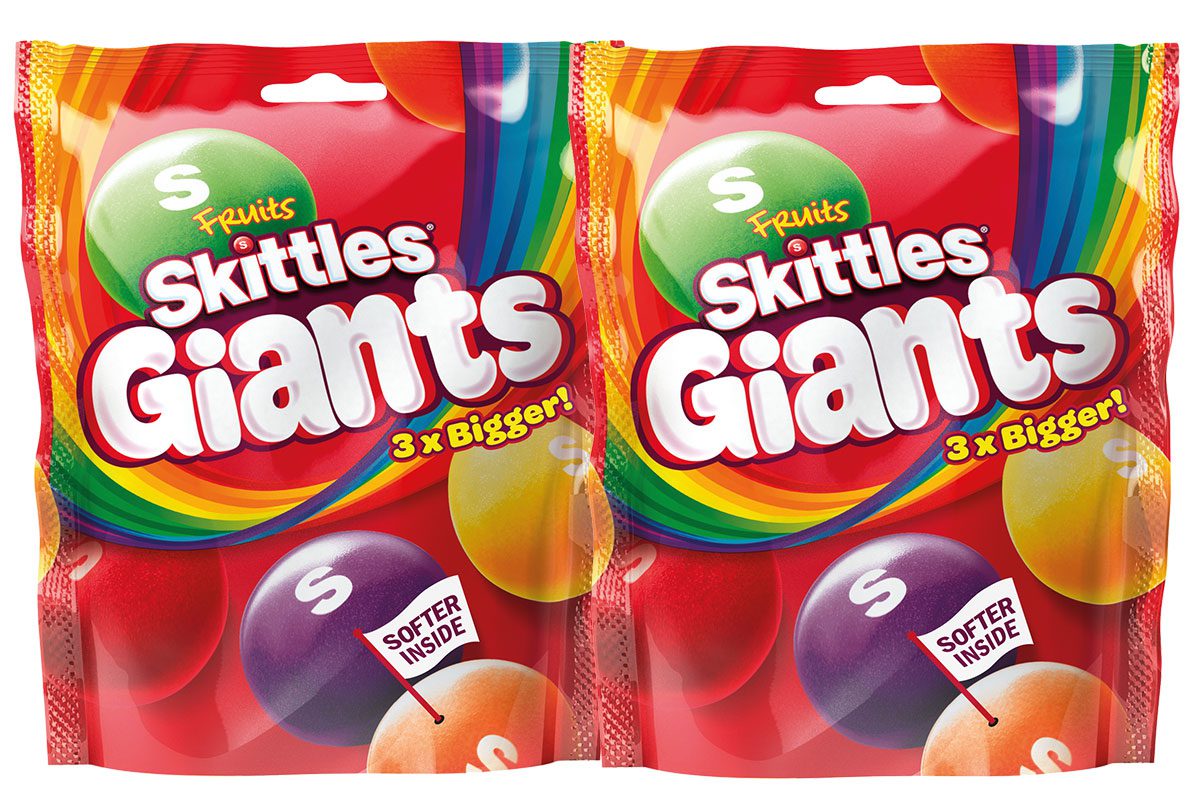 MARS Wrigley has given consumers something to really sink their teeth into with the launch of a scaled-up Skittles variant.
New Skittles Giants are three times the size of a standard Skittle. The new variant is available in a single 45g pack, £1 PMP 125g bag, 141g value pouch, and 170g grocery pouch.
The launch of Skittles Giants is being supported with new point-of-sale materials, as well as digital media activity.
According to Mars Wrigley, research has shown that fruity confectionery shoppers expect "variety in flavours and textures." The confectionery giant reckons Skittles Giants fit the bill.
Victoria Gell, portfolio director at Mars Wrigley said: "We're thrilled to announce the launch of new Skittles Giants, a product that we feel satisfies shoppers' desire for variety, whilst delivering true innovation.
"Consumer testing has been hugely positive and through our media and in-store support we are aiming to generate huge excitement that will drive purchase.
"I can't wait for people to try them."