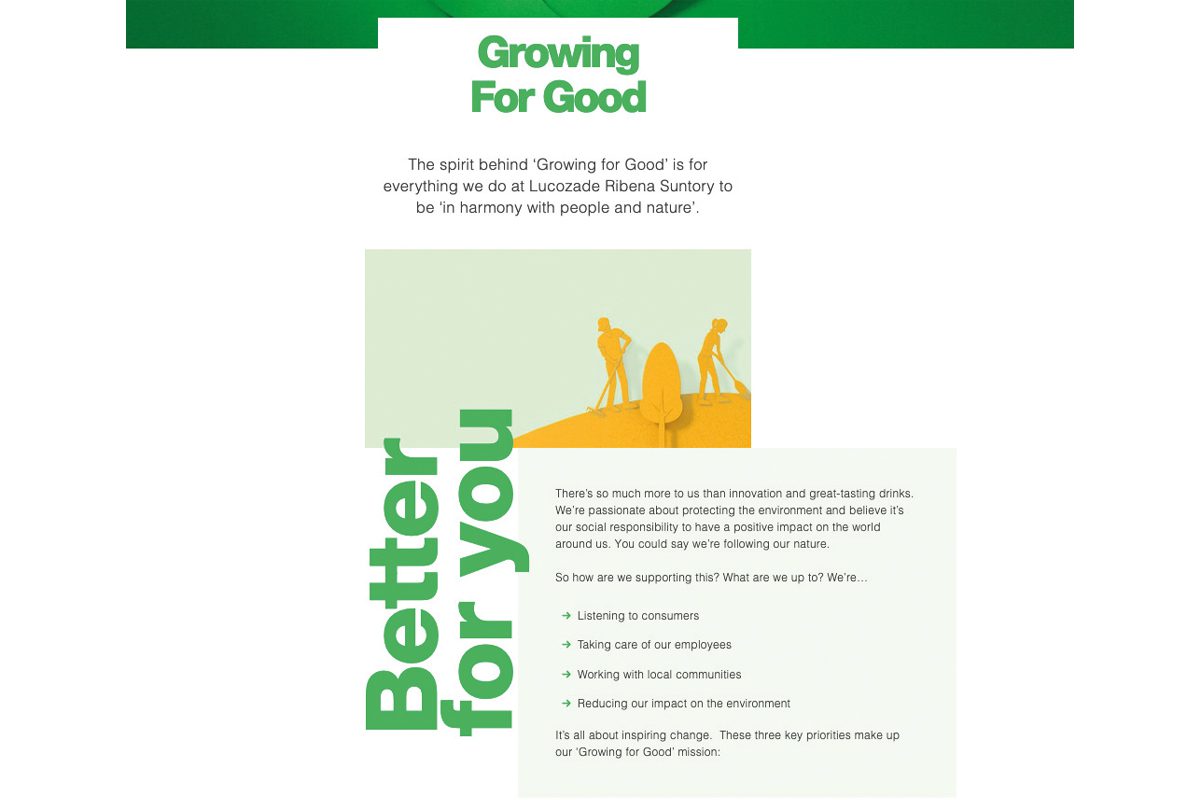 AS part of the Suntory Growing For Good project, Lucozade Ribena Suntory is taking steps to drive sustainability.
LRS channel director, wholesale, Matt Gouldsmith, explained: "Growing For Good means everything we do as a company always benefits its community, and by continuing to do good things for society and the environment we will help make a better, brighter future."
Gouldsmith said c-store retailers are in a great position to do the same, but conceded that it can be difficult to know where to start on such a huge and varied topic.
"Over the next 12 months, LRS is partnering with a retailer on a major project to show how small changes can make a big difference in making stores more environmentally and financially sustainable.
"We will be looking at areas including lighting, chillers, heating and waste reduction," he said.
Gouldsmith also highlighted some steps that LRS has taken to protect the planet, including Ribena Squash and Ribena 500ml bottles now being made with rPET, and Ribena's best-selling bottle being light-weighted, removing 325 tonnes of plastic from production.