Chance to train with boxing champion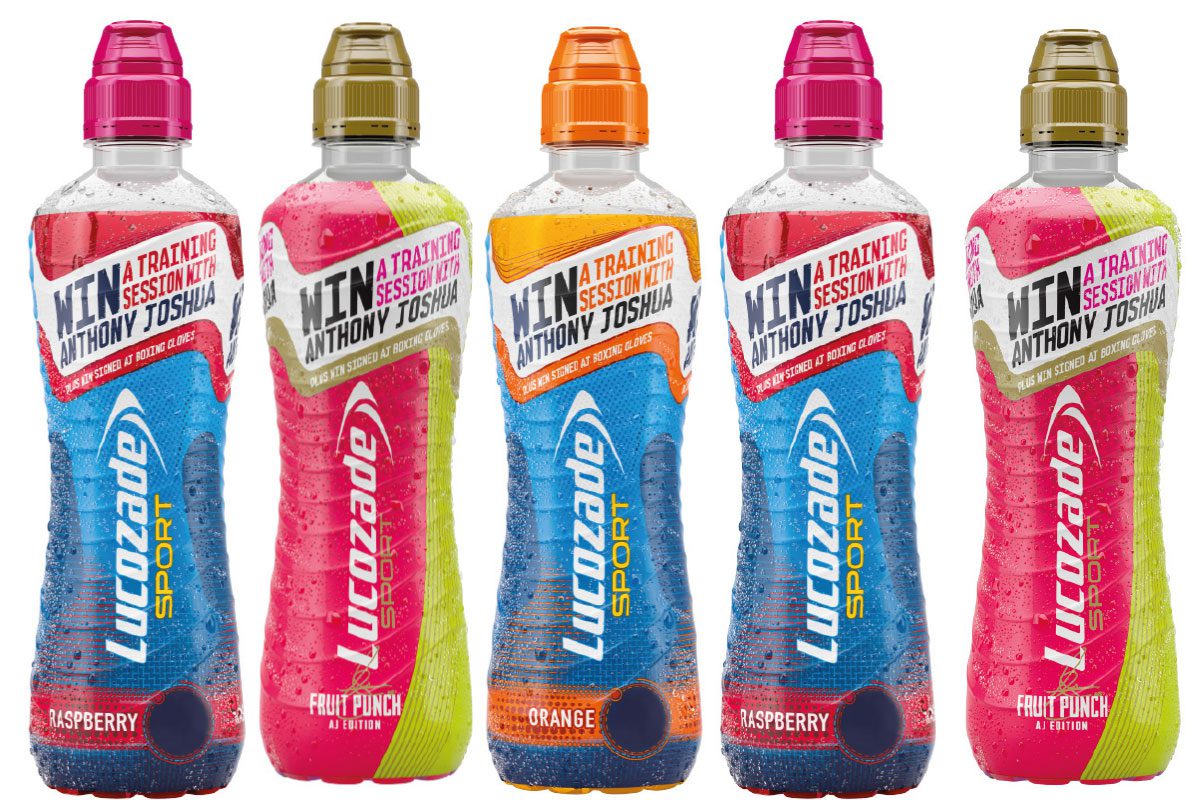 SUNTORY Beverage & Food is packing a punch with its latest promotional campaign for Lucozade Sport.
The new on-pack promotion offers shoppers the chance to train with world heavyweight boxing champion Anthony Joshua.
Suntory is running the promotion across more than five million 500ml bottles of Lucozade Sport Original, Lucozade Sport Raspberry and Lucozade Sport Fruit Punch.
Consumers can enter the competition by purchasing a promotional bottle and submitting a code on the Lucozade Sport website.
One lucky winner, along with two guests, will be selected to train with Joshua. There are also 20 runner-up prizes of a pair of signed boxing gloves.
The promotion runs from this month until January, meaning it will coincide with Joshua's next heavyweight title fight in December.
The on-pack promotion is a proven mechanic for the Lucozade Sport brand according to Suntory Beverage & Food.
The firm reported that last year's partnership with the England Lionesses women's football team helped drive increased in-store visibility for the brand and resulted in a sales uplift of 37%.
Tom Bell, head of marketing for Lucozade Sport said: "The partnership between Anthony Joshua and Lucozade Sport has proved irresistible to shoppers over the past couple of years.
"In the past year, Lucozade Sport Fruit Punch – featuring Joshua on pack – has driven sales of almost £8m – making it an important pillar of the £112m Lucozade Sport brand."
"The insight behind on-pack prize offers show consumers who perceive they have a good chance of winning are more likely to enter, hence the additional 20 pairs of signed gloves – driving entries and purchase."