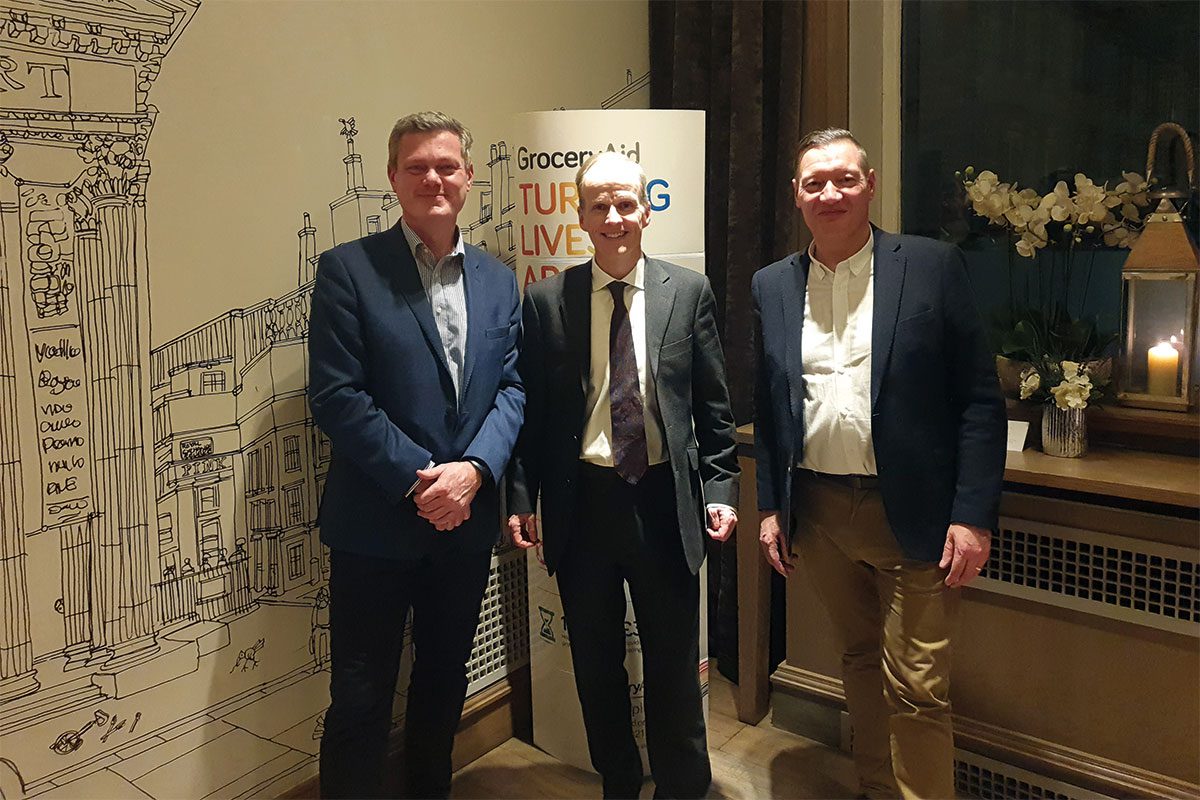 NEW GroceryAid president, Charles Wilson was already well known throughout the retail trade in Scotland as chief executive of Booker, but he took the opportunity to introduce himself in this new role at a dinner for industry leaders in Glasgow last month.
At the event. Peter Steel, co-chair of GroceryAid in Scotland along with Jim Harper, said: "Too many colleagues working in the trade in Scotland don't know about the wide range of support they can access through GroceryAid.

"This evening allowed us to engage leaders in the Scottish trade in helping to spread the word."
Wilson added: "The team in Scotland are doing a fantastic job and the evening helped build awareness."
Last month, also saw GroceryAid spring into action with the launch of a helpline for those affected by recent flooding.
The phoneline is operational 24 hours a day at 08088 021 122 to offer financial, emotional and legal support for those in crisis.
GroceryAid has also unveiled the lineup for its Barcode Festival fundraiser, which takes place in London on 2 July. Tickets and details are available online.