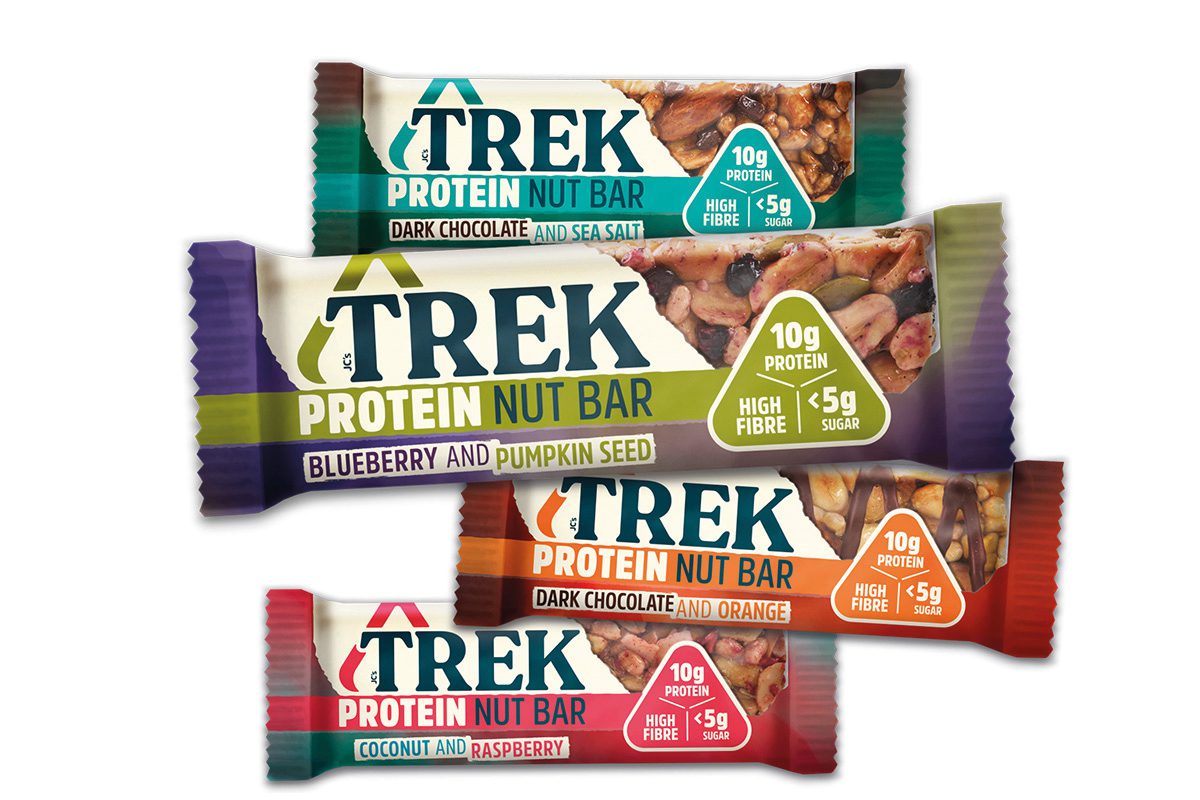 PROTEIN, Omega 3, Keto, low carb, high fibre, BCAA, B6, B12 – it's enough to make a consumer's head spin.
Shoppers are increasingly seeking out healthier options, whether they're looking to drop a dress size, bulk up at the gym – or just to feel more comfortable in their own skin.
But with so many products making so many health claims, navigating sports and nutrition fixtures can be a tough task.
That's why it's important that products on shelf communicate their offer in an easy-to-understand fashion – which is exactly the logic behind the recent Trek rebrand, according to Paul Samways, senior shopper marketing manager at Natural Balance Foods.
"With more and more products entering this increasingly crowded market, it is more important than ever for brands to help consumers navigate this category.
"Trek has recently rolled out its range-wide rebrand with new eye-catching packaging, making the bars 24% quicker for shoppers to find on shelf, helping them make quick purchasing decision," he said.
Trek's new look bars feature a triangle emblem which indicates the health benefits of each bar.
It's a design decision that Sweeney said will increase consumer appeal and help shoppers to make a quick purchasing decision.
And as timing goes, Sweeney suggested that the packaging revamp could hardly have come at a better moment.
"There are currently 19 billion healthy snacking occasions within the UK population, which showcases how important it is for retailers to stock a variety of vegan-friendly and better-for-you options to appeal to the ever growing health conscious audience.
"Trek is helping retailers capitalise and tap into the boom in healthy eating, and veganism, with its range of Protein Flapjacks, Energy Bars and Protein Nut Bars which contain 9-10g of protein. All Trek bars are gluten free, vegan, plus they are made with natural ingredients.
"The sales of Trek's Protein Flapjacks are growing at 6.8%, with 46 sold every minute, making them a must-stock for Scottish retailers," he said.