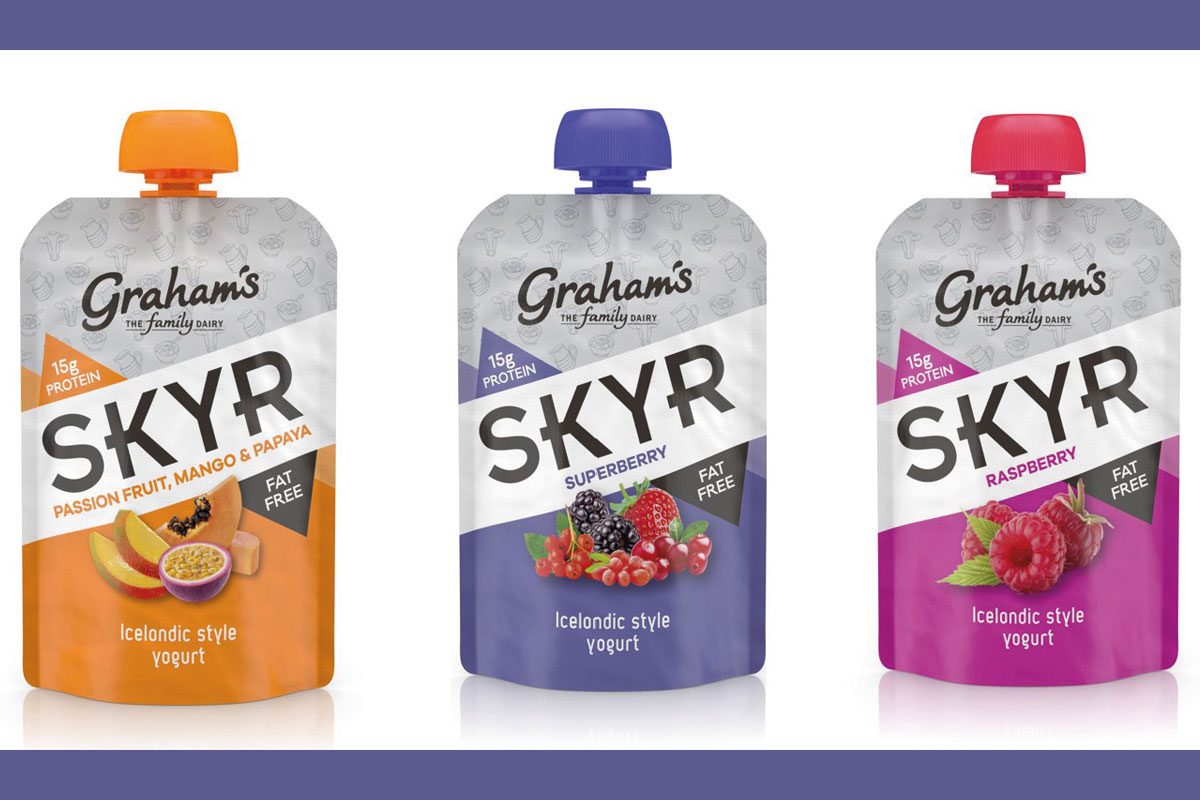 GRAHAM'S The Family Dairy has launched a new pouch range for Scandinavian-styled cultured dairy product – skyr.
Graham's Skyr pouches launched late last month in selected Spar Scotland stores.
The new range comprises three flavours: passion fruit, mango and papaya, and raspberry and superberry.
Graham's MD Robert Graham said he was "incredibly proud" to have worked with Spar Scotland wholesaler CJ Lang on the introduction of the new skyr pouch format.
The roll out of Graham's Skyr pouches coincided with the launch of a range of kefir – a cultured, fermented milk drink similar to yogurt, but thinner in consistency.
Graham's Goodness Kefir landed on shelves in Aldi last month. There are three flavours in the range, Kefir Natural, Kefir Papaya, and Kefir Cherry.
Graham commented on the kefir launch: "Developing new products to diversify the nutritional benefits of milk and dairy is always high on our agenda. We pride ourselves on being innovative, as well as responding to the needs of our customers."