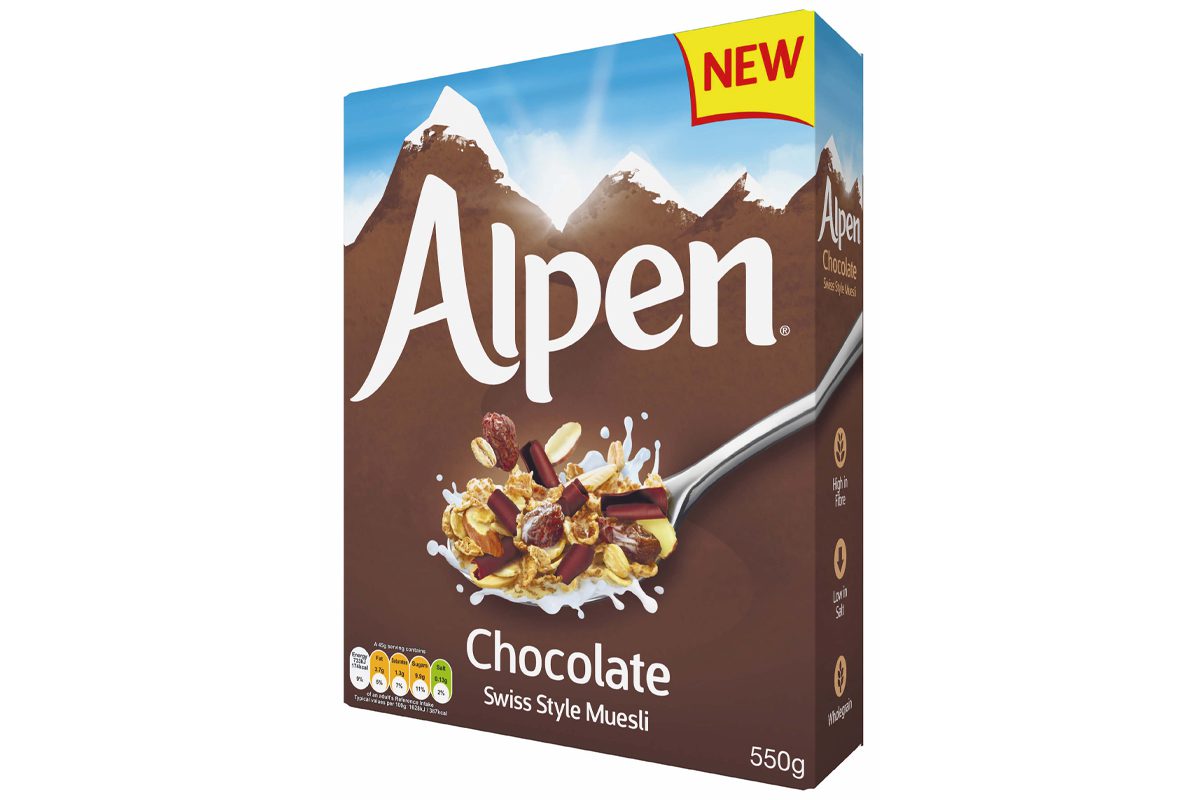 MUESLI brand Alpen has launched a new chocolate flavour.
Designed to 'add a bit of indulgence to breakfast', Alpen Chocolate includes oats, toasted wheat flakes, roasted almonds and hazelnuts, raisins and chocolate curls.
Helena Blincow, marketing manager at Alpen said: "We've consistently received consumer requests for an Alpen Chocolate variant and this latest product taps into the growing chocolate flavour trend, as well as offering more excitement at breakfast time.
"With Alpen Chocolate we've managed to create a delicious, satisfying taste whilst maintaining our important healthy brand values. As the only chocolate muesli SKU in market, its sure to be a popular choice."