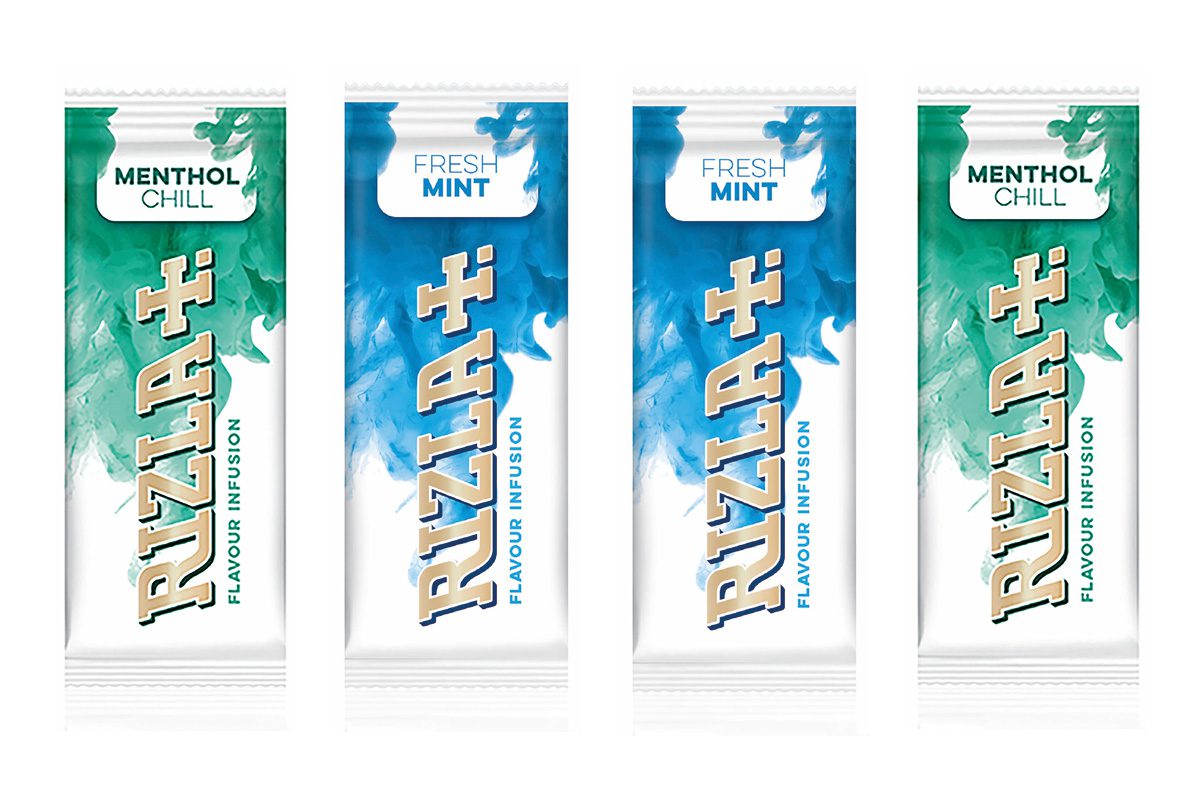 IMPERIAL Tobacco has launched a new Rizla range this month, as retailers prepare for the ban on menthol cigarettes coming into force this spring.
From 20 May, the sale of menthol cigarettes will be banned in the UK, however the new Rizla Flavour Infusions range will provide menthol shoppers with their preferred flavour.
Rizla Flavour Infusions comprise flavour cards that can be used to add menthol flavour to traditional factory made cigarettes, or roll your own tobacco products.
Two flavours are currently available in the range – Menthol Chill, which provides a strong flavour, and Fresh Mint, which is described as "slightly smoother and more mellow." Both variants are priced at 25p RRP.
To use the new product, existing adult smokers are instructed to place a flavour card into a packet of cigarettes or rolling tobacco and wait at least 60 minutes for the flavour to infuse.
Chris Street, market manager UK at Imperial Tobacco said: "When the menthol ban arrives in May 2020, many adult smokers will be left without their flavour of choice. This revolutionary new proposition from the world's leading rolling paper brand will allow these shoppers to discover a whole new way to flavour their tobacco products with Rizla Flavour Infusions."