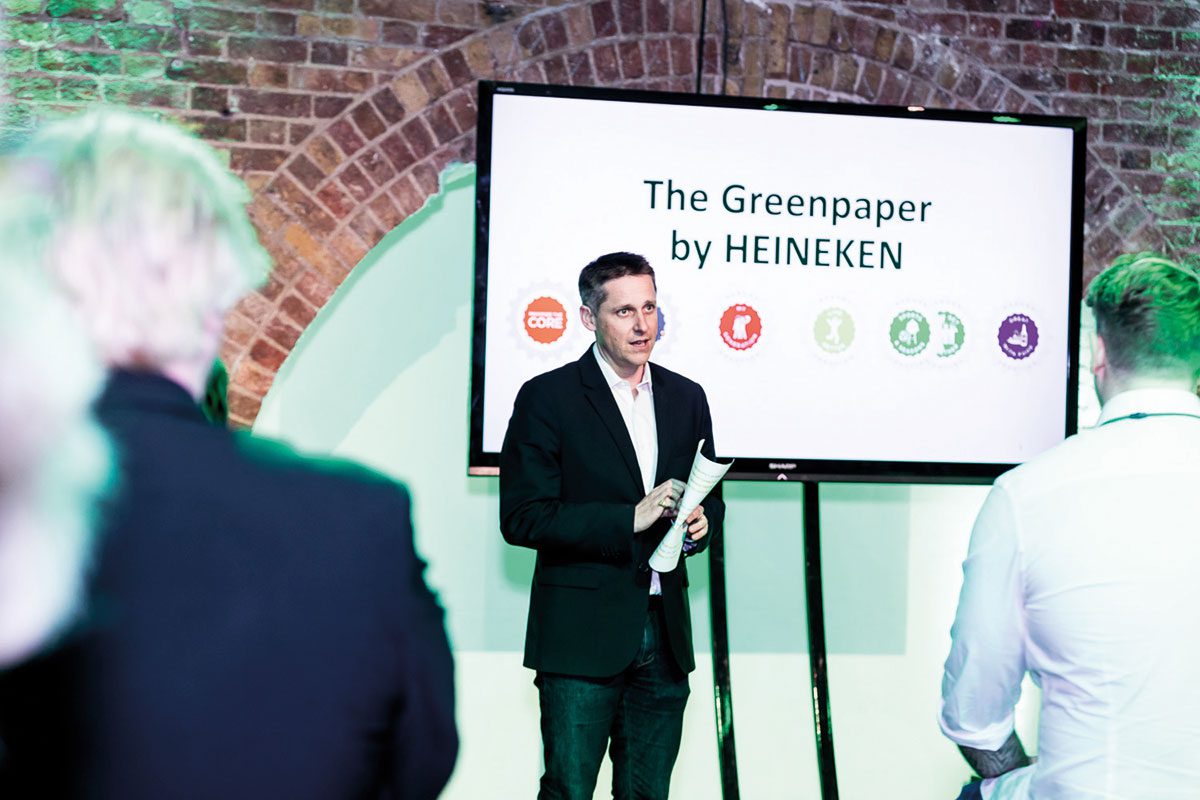 HEINEKEN has driven close to half a billion pounds in additional value sales into the beer and cider category since 2018, the brewer has claimed.
Speaking at the 2019 review of Heineken UK's greenpaper strategy, category and shopper marketing director Toby Lancaster said the brewer had generated £448m of additional value sales in the last two years.
Heineken's greenpaper is a three-year strategy which seeks to boost value sale by encouraging retailers to focus on six different sales 'drivers': sports & seasons, premium alternatives, healthier options, maximising the core, engaging with 18-24 year-olds, and food pairings.
The brewer now hopes to generate £182m of additional value sales this year to reach its three-year target of £670m.
Lancaster said: "You will recall that 2018 was hugely successful, not only for Heineken UK but also the category as a whole.
"An incredible dry January combined with a summer consisting of sun and sport meant that sales went through the roof, so the initial challenge for 2019 was to try and annualize this terrific performance.
"Luckily, the year did not disappoint and year two has added a further £132m, bringing our total to £448m.
"Looking to 2020, we've got several key opportunities in sight."