2019 proved to be another year of uncertainty, with the impact of Brexit, DRS and the promotions ban still unclear
THIS was supposed to be the year that Britain left the EU.
But while the March and October 'do or die' deadlines passed, retailers enter 2020 still none the wiser as to whether or not Brexit will happen on 31 January.
One thing that can be said for sure is that all the uncertainty does businesses no good.
Concerns about the economic impact of a no-deal Brexit coincided with a plummet in consumer confidence this year, with Lidl and Aldi among the few multiple retailers that managed to grow sales.
Many of the issues which affected retail in 2019 aren't likely to be solved anytime soon, with Brexit, DRS and the Scottish Government's health agenda expected to dominate the headlines in 2020 too.
Here is a summary of some of the key events from a busy 2019: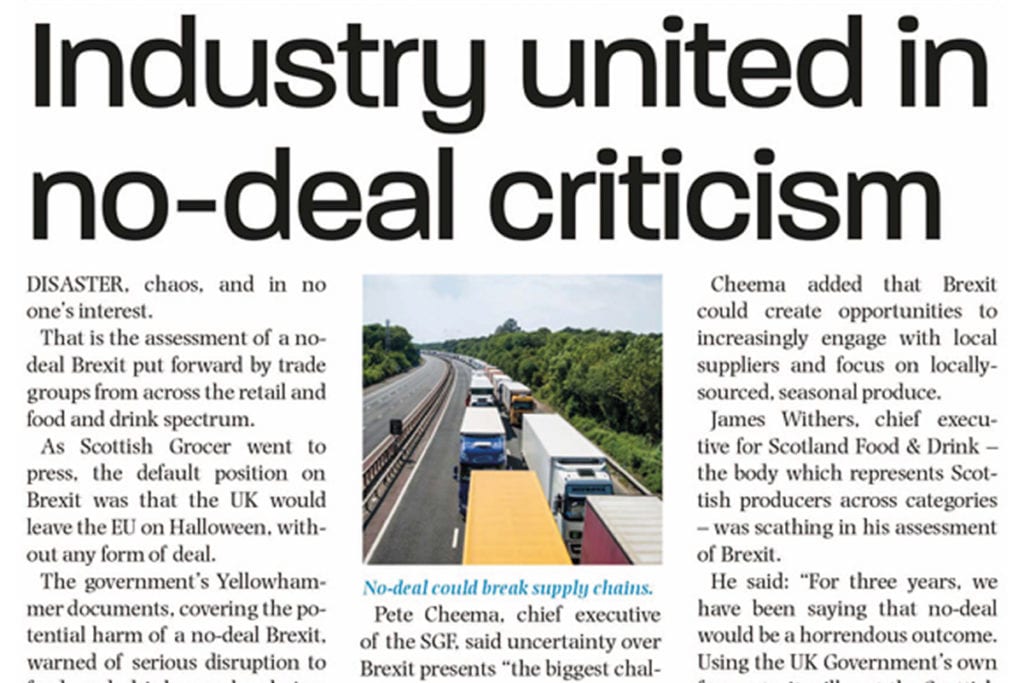 Brexit
The United Kingdom was supposed to leave the EU on March 29, but MPs in the House of Commons had different ideas and an extension was granted.
One Tory leadership contest later and new Prime Minister Boris Johnson vowed in July to leave 'deal or no-deal' by 31 October. That didn't happen either.
Despite deadlock at Westminster, Scottish businesses have consistently warned of the catastrophic impact that a no-deal Brexit would have (SG, October).
With an election now imminent, it remains to be seen what the next twist will be in the Brexit saga.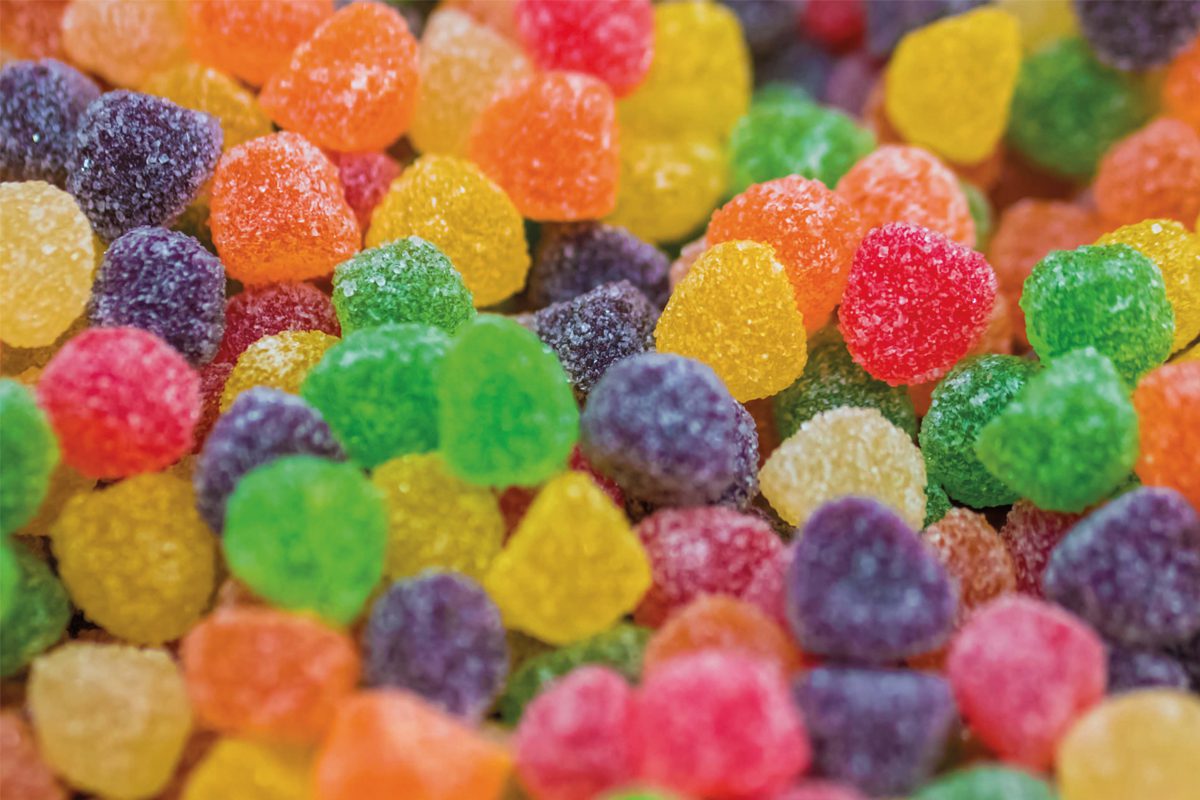 Mergers and Acquisitions
Following on from the successful merger of Tesco and Booker, and the Co-op's acquisition of Nisa, Sainsbury's and Asda took a spin at the wheel with an attempt to combine the businesses.
Two of Britain's biggest supermarkets becoming one raised serious concerns among retailers and suppliers, with stark warnings over the consequences for businesses and consumer choice.
Those concerns were heeded by the Competition and Markets Authority (CMA), and the deal was finally blocked in April, with the two businesses prevented from making a second attempt at a merger for at least another 10 years (SG, August).
Deposit Return Scheme
It isn't even due to come into force until April 2021, but DRS dictated a large chunk of this year's news agenda for Scotland's retailers.
In May, the Scottish Government unveiled the proposals for its deposit return scheme: glass included, no automatic exemptions for small stores and a proposed fee of 20p per container.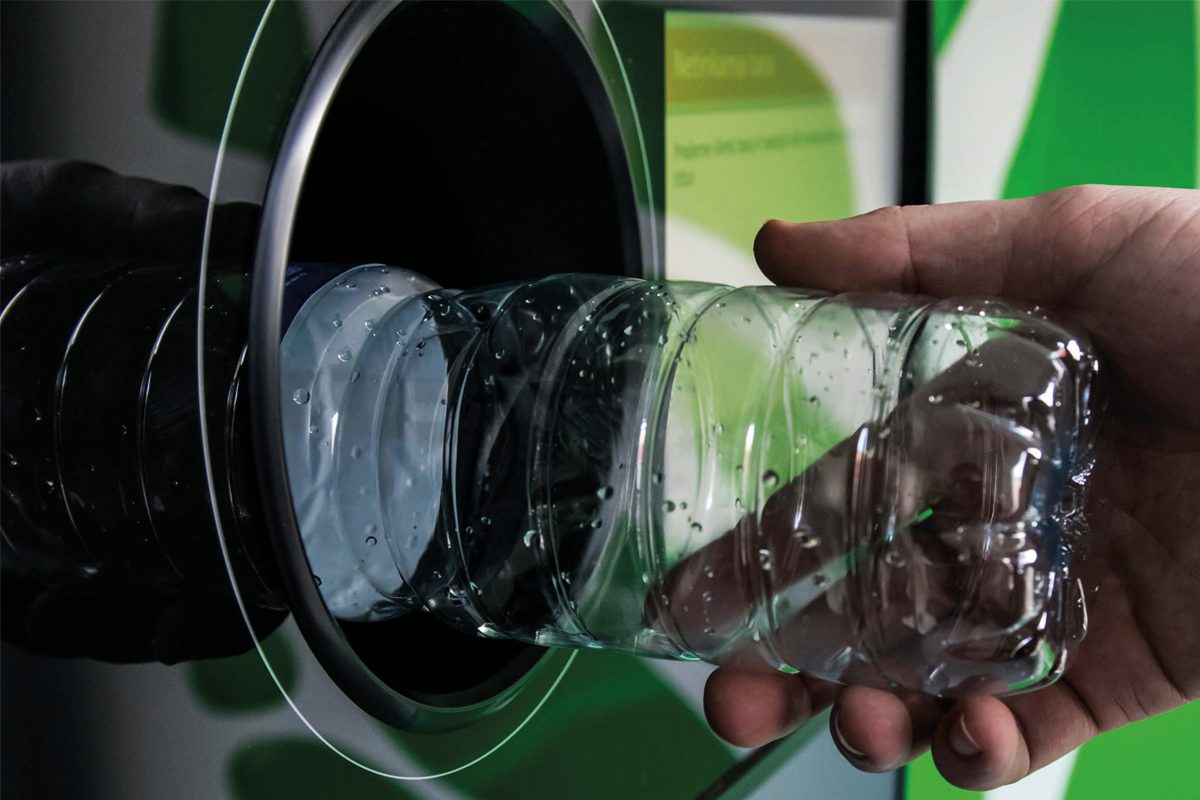 A test by a convenience store in Clydebank showed that glass was difficult to handle in small stores (SG, November) and several industry bodies opposed its inclusion, but environment secretary Roseanna Cunningham is determined to press on with a scheme that includes glass, plastic and aluminium from the outset.
Scottish Grocer also spoke to independent brewers who said that the scheme could "kill" small businesses like theirs (SG, November) and who felt that they had not been adequately consulted by Zero Waste Scotland.
In that same issue, David Barnes from Zero Waste Scotland – the man tasked with making the scheme a success – said that it was in the interest of the scheme administrator to keep the producer fee as low as possible. Time will tell.
With DRS proving such a polarising issue, it is safe to say that there will be more debate and discussion to be had throughout 2020.
Promotions ban
It was first floated in November 2017, but the Scottish Government's plan to restrict promotions on unhealthy food is still in the works.
A further consultation is expected soon on the proposals to ban multi-buys, upselling, and meal deals for products high in fat, sugar and salt.
In its 2019/20 programme for government, the Scottish Government reiterated its commitment to bringing forward legislation that "restricts food promotions."
Retailers can expect to hear more about this law as we move towards 2021. The Scottish Government is currently planning to introduce legislation in the next parliamentary session, which will kick off in autumn 2020.
Retail Crime
On a darker note, Scottish Grocer started the year reporting some harrowing stories from retailers who had fallen victim to retail crime.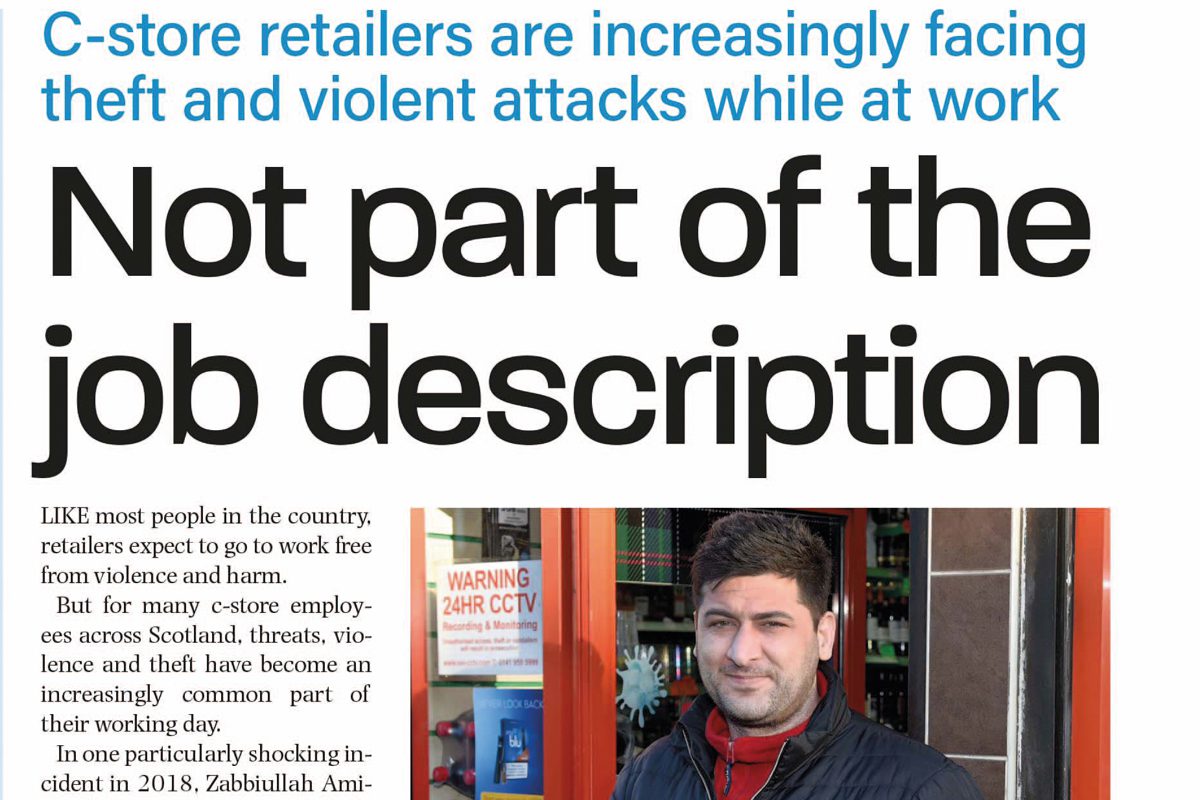 Last winter, retailers explained in detail the violence and aggression that they have experienced in the workplace, and called for more to be done (SG, February).
Hussan Lal suffered two major break-ins within one year in his Paisley store, while retailer Zabbi Amiri told Scottish Grocer how he was stabbed in the neck while trying to apprehend a shoplifter. The knife missed his main artery by an inch.
Crimes committed against the convenience sector cost an estimated £5,300 for every store in the UK (SG, April), with a Co-op funded report finding that the level of violence had reached 'epidemic' proportions as punishments for offenders failed to deter them (SG, October).
With Daniel Johnson's protection of retail workers bill (SG, November) now formally introduced to the Scottish Parliament, there is hope that retailers will have better legal protection soon.
Yet unless the root causes of the violence are addressed, the problem of retail crime won't go away any time soon.
Track and Trace
Following the implementation of EUTPD2 regulations, retailers had another tobacco law to get their head around in 2019.
The introduction of Track and Trace, on 20 May of this year meant retailers had to obtain two ID codes to legally purchase tobacco: an economic operator identifier code; and facility identifier codes for each location at which they store or sell tobacco.
Independent retailers weren't given much time to prepare, with ID issuer only opening applications for codes on 30 April – just three weeks before the regulations came into force (SG April).
Retailers can continue to sell through pre-Track and Trace stock until May 2020.
From 20 May 2024, Track and Trace will extend to all tobacco products, including pipe tobacco and cigars.