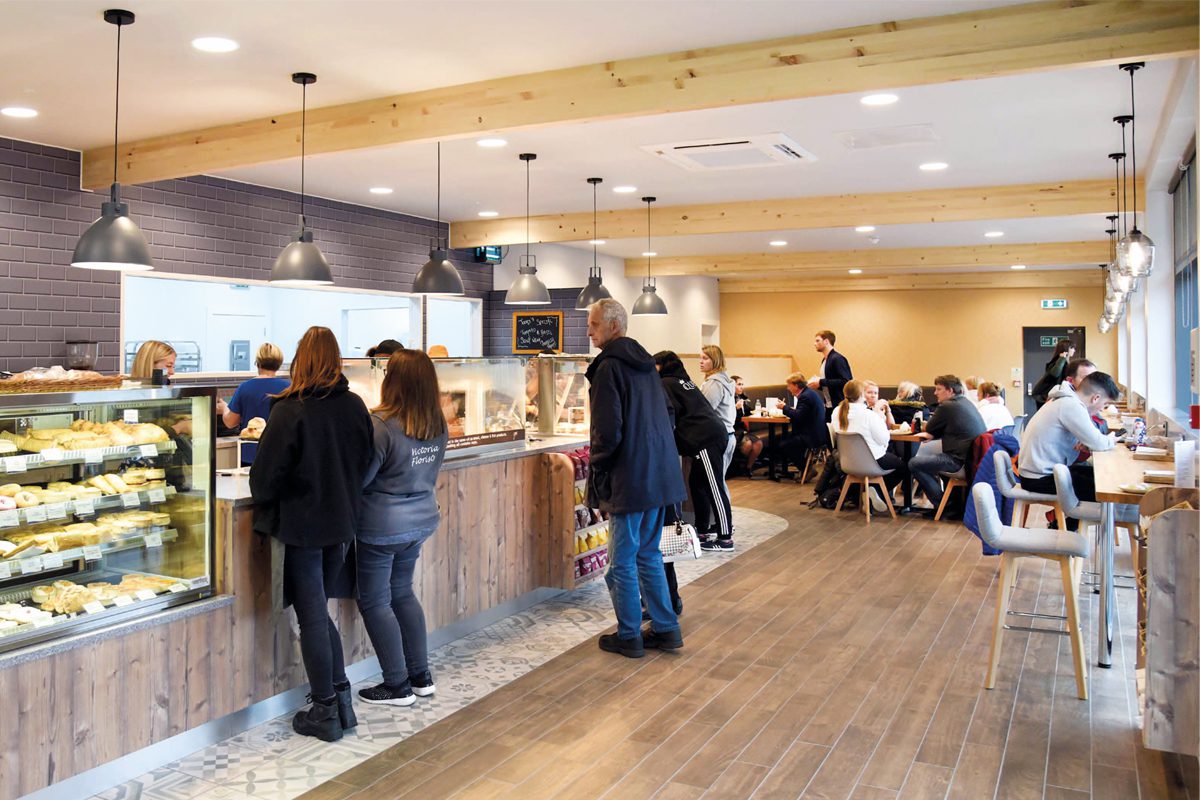 INNOVATIVE Scottish convenience chain David's Kitchen has opened its third outlet in Kirkcaldy, Fife.
The 5,000 sq foot store is the biggest site yet for the David Sands-owned firm, which already has stores in Glenrothes and Falkirk.
The Kirkcaldy store is even more focused on food to go than the existing David's Kitchen stores: with an extensive hot food counter that greets customers when they enter the door.
It also has a 50-cover seating area, with the traditional 'convenience store' section given only about one third of the floor space.
"I think the future of the convenience store is going to be more towards the freshly prepared food in store, and much less on ambient products," said David Sands.
"There's a lot of competition out there for every day, ambient products – this store is located next to Aldi.
"And we can't compete with the Aldi model, so we have to have something completely different.
"We have to be known for something else."
Products on offer in the store include cooked breakfasts, hot food like macaroni cheese and David's Kitchen-branded sandwiches and ready meals.
David's Kitchen Kirkcaldy also makes its own ice cream in store.
"What's that definition of convenience? Here, we have gone a long way to address the needs of a modern consumer," added Sands.
"When we first started, we would probably have three or four seats stuck in the corner, but in this store we want people to come in and sit down and be comfortable."