Fresh look for juice bottles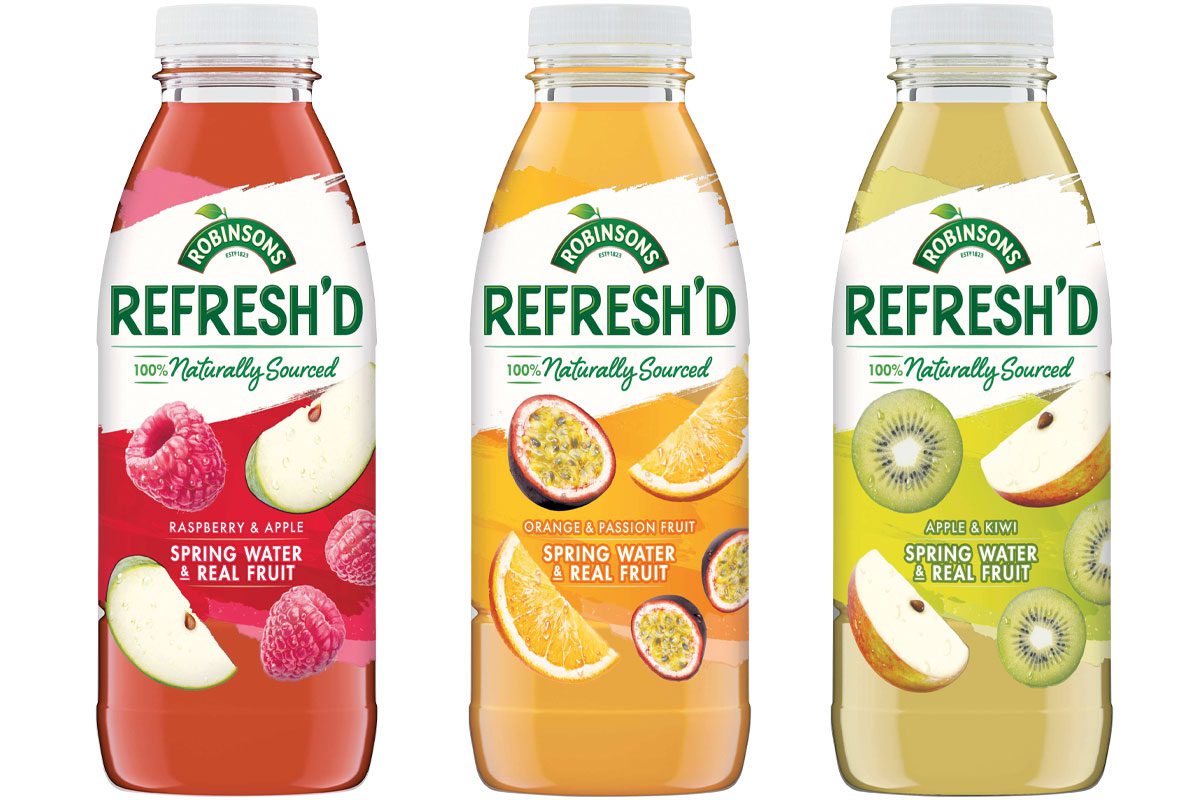 BRITVIC has revamped its Robinsons Refresh'd brand in time for the festive period.
The new look 500ml Refresh'd packs have been designed to feature the brand's '100% naturally sourced' claim more prominently.
Britvic has also opted to reposition the brand's logo and messaging in a bid to make it easier to read and to increase standout on shelf.
The new packaging is available now in a case size of 12 or 24, priced at £1.29 RRP per 500ml pack.
A Britvic spokesperson said: "As part of this family, Robinsons Refresh'd benefits from the high brand awareness and has seen +9.5% penetration growth over the last year, bringing in 211,200 more buyers year on year.
"Perfectly paired with food, the product is ideal for meal deal fixtures and food-on-the-go. It also taps into the growing trend for healthier soft drinks from health conscious shoppers, and the growing water plus category, worth £400m, with a predicted growth of 8.9% over the next five years.
"The latest refresh of the packaging will drive further awareness and will enhance the positive shopper perception the brand has."