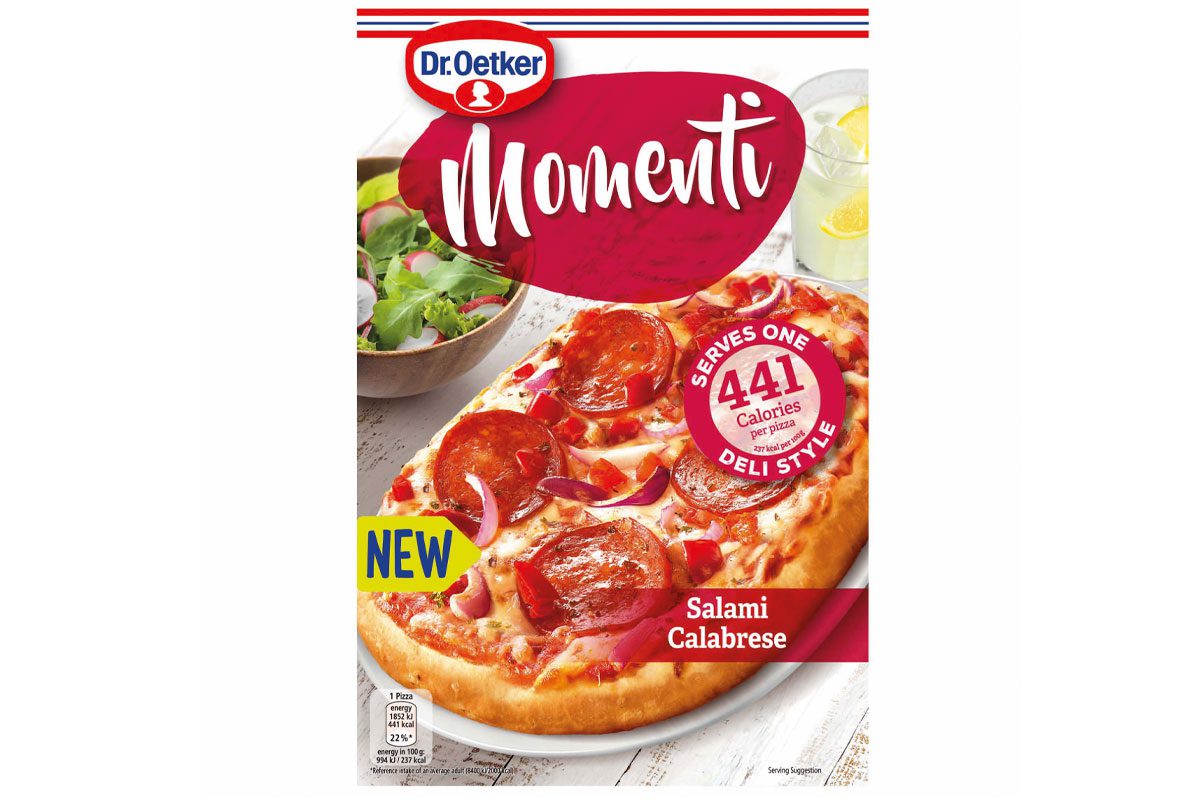 FROZEN specialist Dr. Oetker has launched a brand new range of pizzas designed to provide a meal for one.
There are three flavours in the new Momenti frozen pizza range: Tomato, Mozzarella and Pesto, Salami Calabrese and Grilled Vegetables & Ricotta.
Each oval-shaped Momenti is less than 450 calories per pizza.