Heineken report on premium beer makes for a positive read in the run up to Christmas season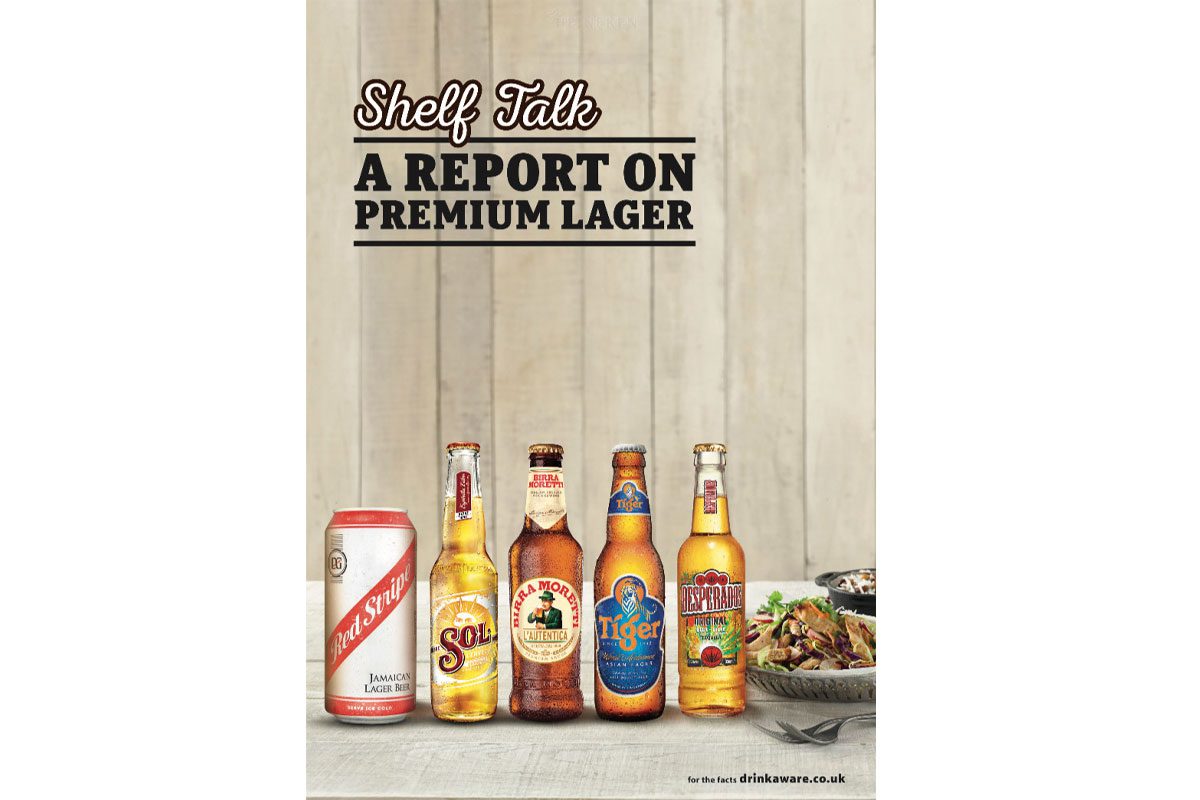 PREMIUM drinks get a lot of attention at Christmas, with high-end spirits and sparkling wine, in particular, enjoying a seasonal uplift.
But according to Heineken's latest 'Shelf Talk' report, premium lager also presents a valuable festive sales opportunity.
The third edition of Heineken's off-trade focused industry report, Shelf Talk has suggested the build-up to winter brings "huge sales opportunities" to retailers through occasions like the big night in.
Toby Lancaster, category and shopper marketing director for Heineken, said that the darker winter nights tended to encourage consumers to try and recreate premium experiences at home.
"The premium lager category is a huge source of revenue for the off trade, especially
towards the end of the year," he said.
Headline figures for the premium lager category would seem to support Lancaster's position, with the Shelf Talk report revealing a subcategory in the ascendancy.
Nielsen figures for the year to 13 July valued the UK's premium lager category at £783m, with value sales growing by 9.1%.
And according to Kantar data included in the report, premium lager has recruited an extra 150,000 UK consumers to the category year on year.
Within premium lager, Heineken has opted to split the category further by breaking it down into three parts: 'continental premium lager', 'world lager', and 'sunshine lager'.
Continental lager – which includes brands like Heineken's Italian offer Birra Moretti – has a 59% share of premium lager sales, and has enjoyed growth of 14% in the last year.
So-called 'sunshine' beers are the next biggest group within premium lager, with brands like Desperados and Sol accounting for 30% of premium beer sales. According to Heineken, these beers appeal strongly to 18-24 year old consumers.
World beers – including brands like Tiger – have been more or less stationery over the last year, accounting for 11% of premium lager sales with growth of just 1%.
To make the most of the opportunities premium lager presents, Lancaster suggested retailers cover all three of the subcategories identified by Heineken, to ensure customers are kept satisfied.
"It's essential to make sure a representative range is stocked across all varieties of premium lager.
"By stocking varieties of world, continental and sunshine lager in your store, you can offer consumers a premium lager fixture that provides options, driving sales as they look to trade up and try something new."