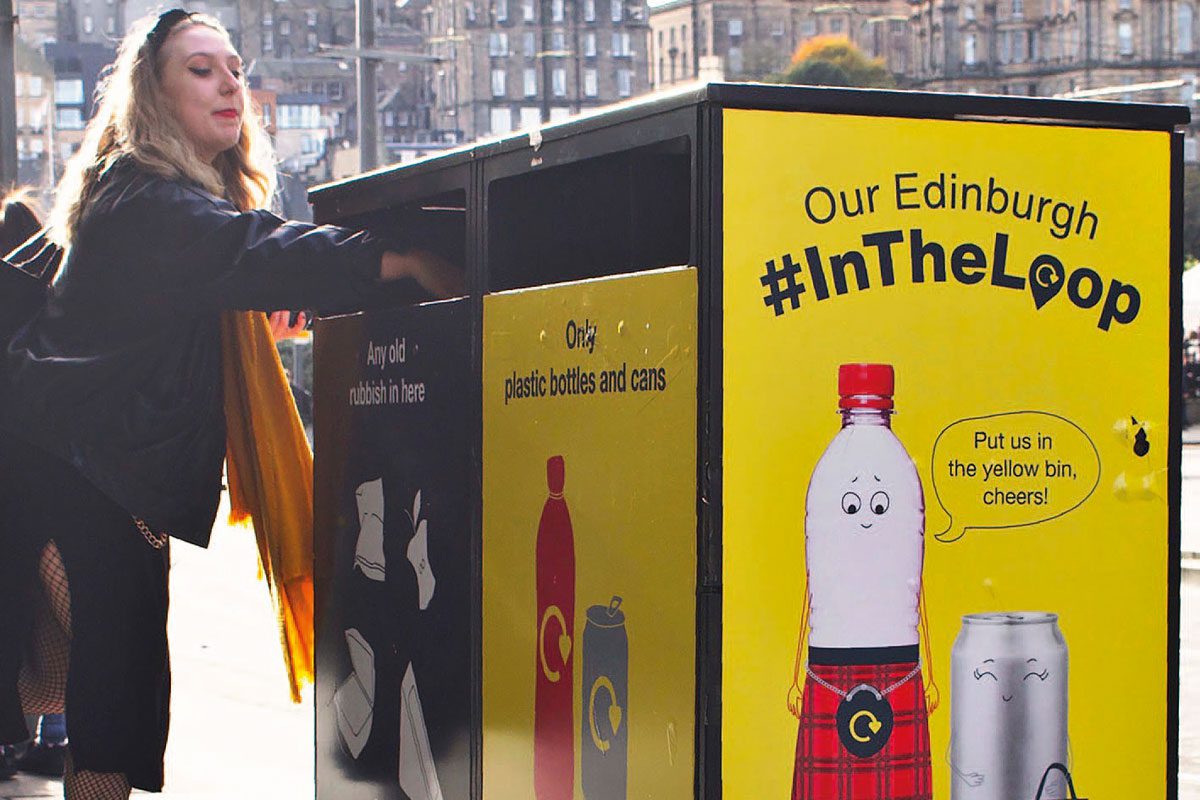 FOR the first time, people in Edinburgh will now be able to recycle coffee cups, plastic bottles and cans on the street.
The city is hosting a five-month trial organised by environmental charity Hubbub and Edinburgh Council, which will see colour-coded bins installed in busy locations.
The 'Edinburgh #InTheLoop' campaign is being backed by a number of major organisations including Coca-Cola GB, Costa Coffee, Highland Spring Group and McDonald's.
Coffee cups are usually hard to recycle, due to an internal layer of plastic that ensures they are waterproof. But in the new system, the cups will have their own dedicated recycling bin.
An art installation has also been launched in Edinburgh's St Andrew's Square to raise awareness of the new campaign.
A similar scheme, launched in Leeds in 2018, saw on-the-go recycling rates increase from 17% to 32% in six months.