Hot prospect in Aberdeen
FOR some stores, installing food to go is more straightforward than for others.
If you have ample floor space to work with, there's scope to fit in a kitchen area and food-to-go counter without causing too much disruption to the rest of the business.
But what do you do if your store is less than 500 square feet?
For Leslie Kilminster, owner of L&M Premier Stores in Aberdeen, that was exactly the situation he found himself in. Running two stores alongside his wife and parents, Leslie was well aware that food to go was the future for the convenience retail sector.
"With the wages going up, we need a bigger margin," he said. "And you aren't going to get it off any grocery product. That margin is not going to help you survive in this day and age.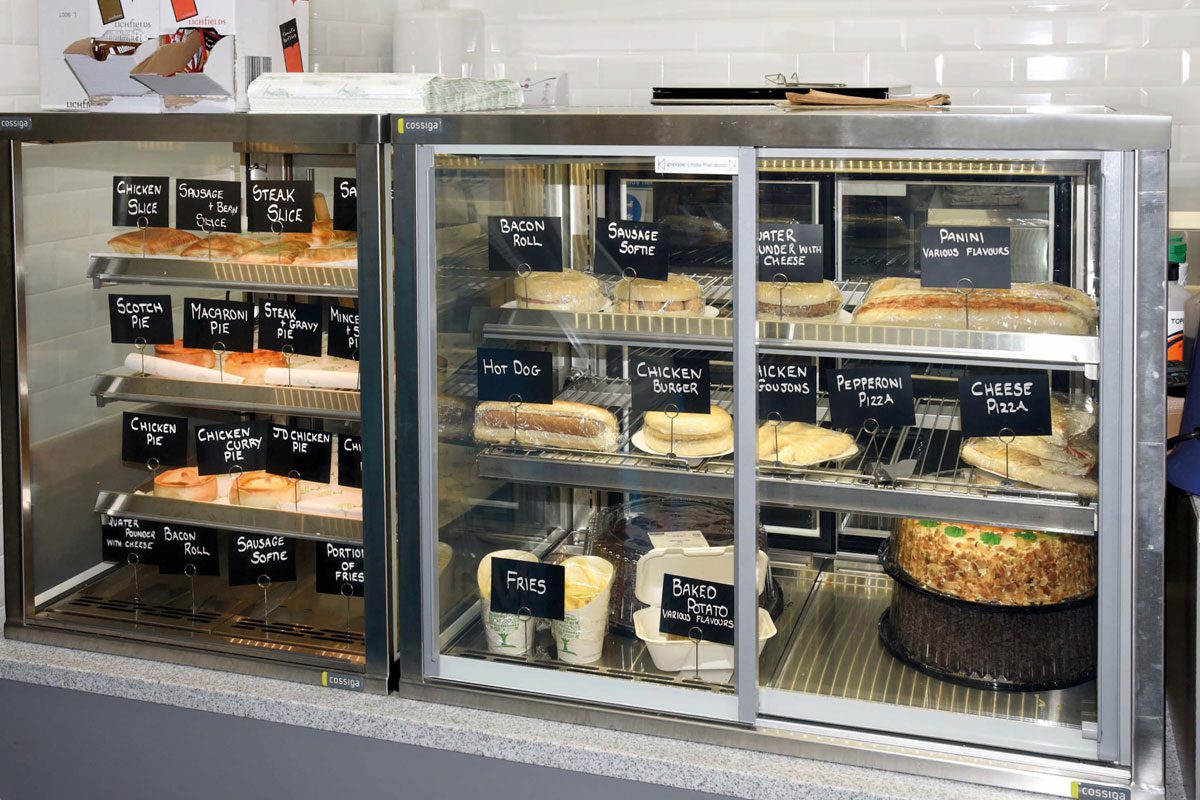 "On food to go you are looking at 50% margin on most items. And especially when the wage goes up to £10.50 an hour, you are going to need that 50% margin. You can't live on 20% and 25% any more."
But with only 479 square feet worth of shop to work with, installing a full food to go operation wasn't easy.
It involved spending nearly £70,000 on a refit – part-funded by the SGF-administered food to go grant – cutting magazines from four metres to one metre and taking out cards and stationery all together.
"We used to have a small pie counter, and we did quite well in sandwiches," explained Leslie.
"But when we had a good look at the store, we thought that although it is a very small shop, there was a lot of dead space in it.
"So we could tidy it up, instead of having two brands of everything maybe take it down to one brand – the best one – and then there will be a lot of free space.
"And what can we do with the free space? Food to go."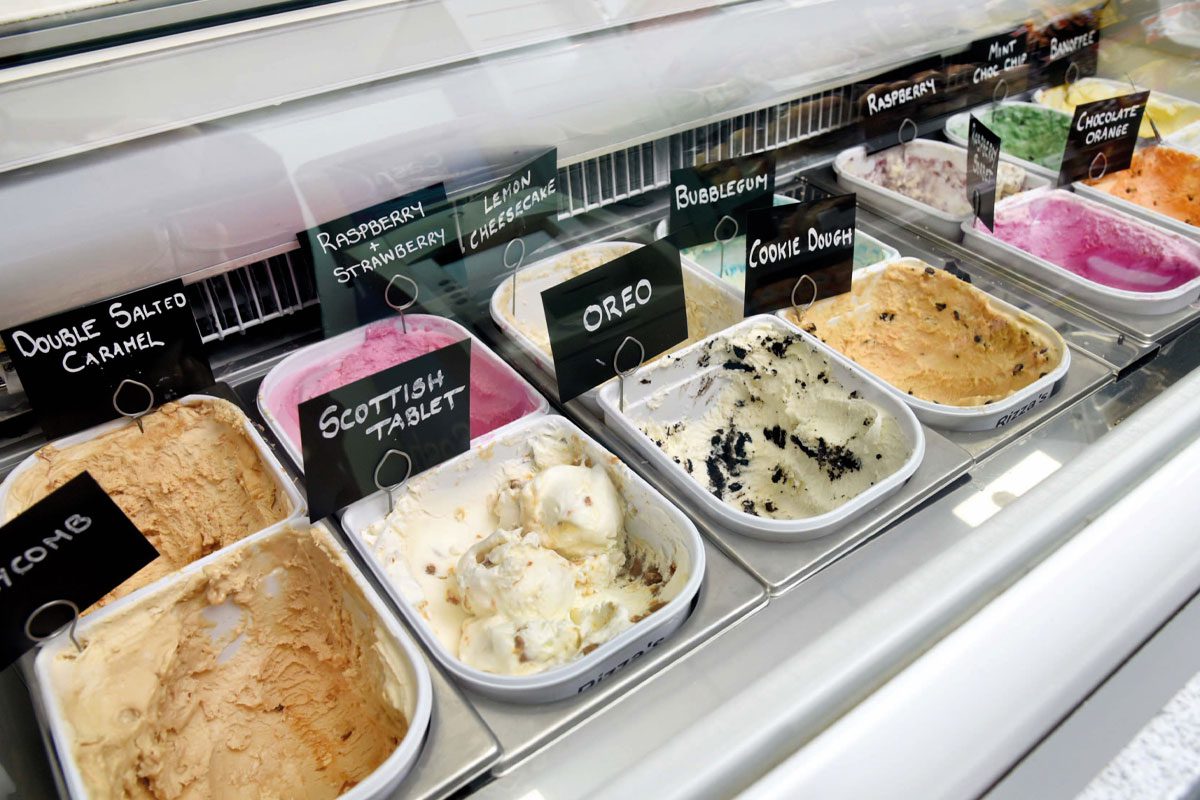 He admits it was a "huge investment for a tiny store," but in the four months since his renovated store opened, Leslie has seen strong results.
"We had a refit done about nine years ago and we saw the increase in sales that brought. And we knew that by doing it again that it would pay for itself.
"That's all you can ask for with a refit, that it pays for itself. And that's exactly what it's doing.
"The first month it was very quiet, and you panic a wee bit. But we can now see the sales going up week on week, every single week. We haven't reached our plateau yet, and it is still exciting."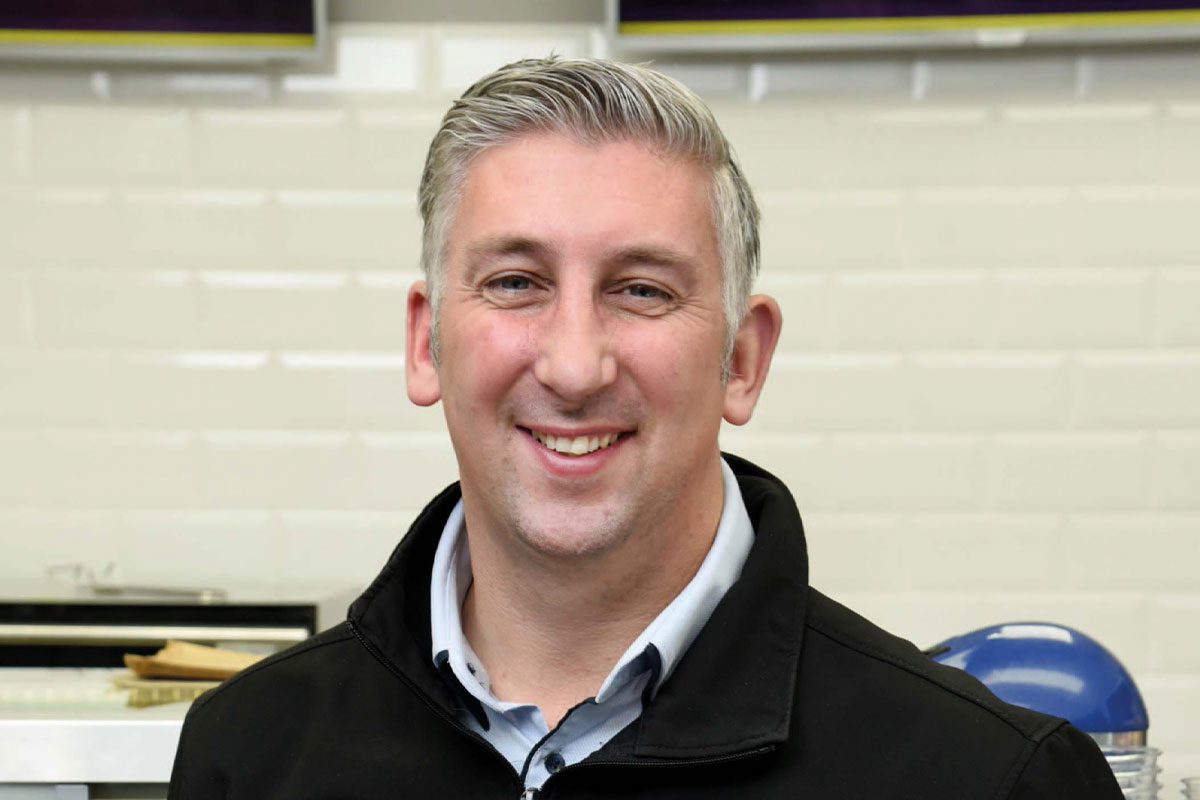 And although the expansion of food to go has been pretty rapid in the central belt, Leslie reckons his refit makes him a rarity in the north east of the country.
"Aberdeen isn't renowned for food to go in convenience stores, it is very much behind the times in Scotland.
"If you go around Aberdeen you won't find any shops with food to go, whereas if you go to Glasgow they are everywhere.
"So we are kind of ahead of our time in Aberdeen, which is what we wanted to be. Because in five years time I think most shops will have it. It is about getting ahead of that."
Leslie added that the reluctance to get behind food to go could be due to the cost barrier of the initial investment.
"People aren't ready to take that jump, they are scared. But you've just got to go with something if you think it is going to work.
"Every shop is different, and that's what you've got to consider. You can't copy anyone else, you've got to do what's right for your own store. There is no one model that works for everyone."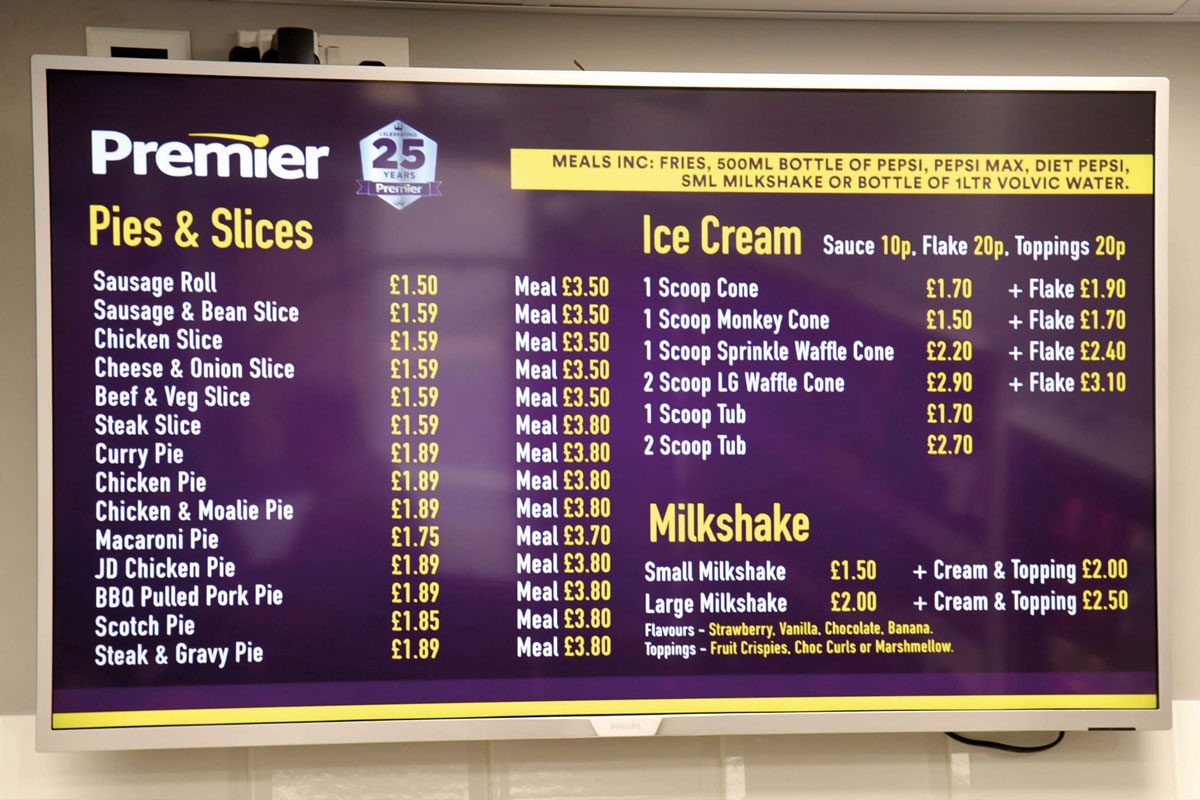 So what works for L&M Stores?
"We sell quarter pounders with cheese, all our pastries and hot pies that we did previously, chicken burgers, chicken goujons, slices of pizzas, hot dogs: basically what we thought was going to be the mainstream.
"Because we are so small, we really have to cut it back to what we think is on trend at the minute," he said.
It has certainly succeeded. Leslie said that food to go sales were up almost 75% after the refit, with shop-wide sales up by 12%.
"Everybody used to enter the first part of the store but never went into the rest, but now they are forced to walk the whole store.
"So now our grocery sales are up, because customers walk past it every single day, whereas before maybe two out of 10 would go into that part of the store.
"Everything is up, we are really flying at the minute. We have a bakers on our doorstep and people would normally go there, but now they are coming to us maybe every second day. We didn't see these customers before," he said.
And despite having no kitchen experience before opening his food-to-go counter, Leslie said he was reassured by the food to go tuition on offer at Fife Creamery.
You think of hot food and you think it is just a hassle, but when you go down there and you do a day's training with them you realise that it can be really simple.
"Going to their training showed us how simple it can be to run hot food."
"You think of hot food and you think it is just a hassle, but when you go down there and you do a day's training with them you realise that it can be really simple if you keep it simple.
"Keeping the menu small and tight gives you less waste as well."
Alan White is Aberdeen's regional development manager for Booker. Attending a community open day for L&M's new food-to-go counter, he said that the refitted store was "chalk and cheese" compared to before."
"It is so much brighter, they have obviously looked into what the retail sector is looking for," he said.
And for those who were considering installing food to go, Alan had familiar advice to offer.
"Start small. See how it goes, and then create a bit more space for the food to go side of it. Reduce and maybe condense some of the slow-selling lines, and try and get a section within the store for food to go."
"We would encourage starting off with a coffee machine and a wee pie counter, a patisserie stand, so that it is more of an impulse purchase alongside the coffee," he said.
For Leslie, there is no debate to be had about the benefits that food to go can bring.
"We try not to stand still, so everything changes continuously. It is an exciting time for the store, it gets me out of bed nice and early.
"Retail is a hard one because it is long slogs, lots of lifting, we do everything.
"But food to go has certainly brought the spark back," he said.