Limited edition Irn-Bru for the festive season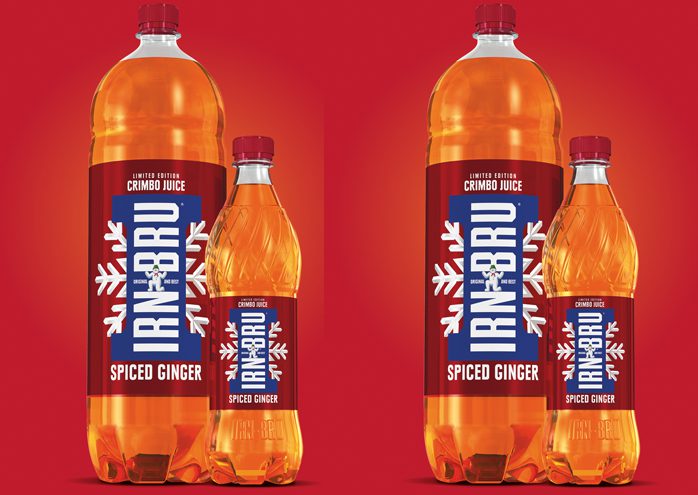 AG Barr is ready to make waves this Christmas with the launch of a seasonal Irn-Bru.
Irn-Bru Crimbo Juice will offer shoppers the chance to pick up a 'spiced ginger' version of Scotland's other national drink for a limited time.
The festive Irn-Bru is available in 500ml, 2L and price-marked packs in Scotland only.
Irn-Bru Crimbo Juice is made from regular Irn-Bru with added ginger, clove and cinnamon notes.
The launch is being supported by a wide-ranging consumer focused PR and social media campaign as well as point-of-sale kits for retailers.
Adrian Troy, marketing director at AG Barr said: "Timely NPD of this kind delivers premium value, creates a feel-good factor and opens up profitable new consumption occasions.
"In the last year, limited edition flavours have added almost £190m to the soft drinks category and we are confident that Irn-Bru Crimbo Juice will add excitement to the soft drinks fixture and incremental retailers sales during the festive period."