Mackie's ice cream honoured at awards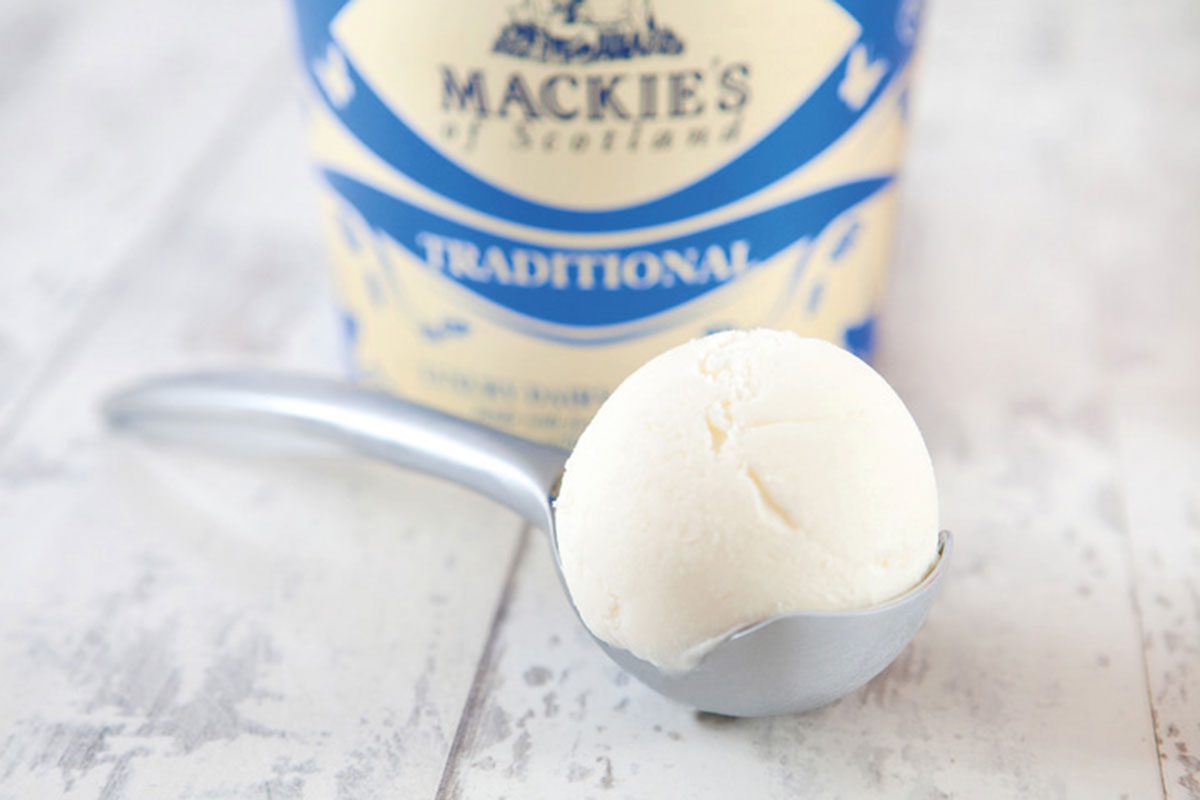 SCOTTISH ice cream maker Mackie's had reason to celebrate when this year's Great Taste Award winners were announced.
The brand scooped two Great Taste stars for its Traditional Real Dairy Ice Cream, with competition judges commenting that it has: "A very pure taste of milk. Almost as if the milk and cream had been simply frozen – it is that pure."
While there's no doubt that NPD can bring some excitement into any category, success for Mackie's Traditional Real Dairy Ice Cream at the Great Taste Awards made a good taste for consistency – the product has been made with the same recipe since 1986, according to Mackie's.
The Great Taste stars coincide with a successful period of trading for Mackie's. Traditional Ice Cream sales increased by 14.2% according to Kantar data for the year to 14 July. The company as a whole has been enjoying growth too, with IRI finding volume sales rising by 8% and value sales up 7%.
Karin Hayhow, marketing director at Mackie's said: "The public are increasingly interested in buying local, honest products and are willing to pay a little bit more for a treat – and our tubs fit perfectly into that category.
"Our sales do increase in the hot weather, but both we and the Scottish public believe that it's never too cold for ice cream and, as a result, we see steady sales all year round, thanks to people enjoying a wee snack or a big night in."
Local-sourcing is one trend that is affecting sales performance across categories in retail, but another big one for 2019 is undoubtedly a turn towards lower calorie options.
And while some Scottish brands may have chosen to go down the low-cal reformulation route, it seems unlikely Mackie's will go down a similar avenue, as Hayhow explained.
"The new low calorie ice cream on the market is something that we're keeping an eye on, but we don't think that the popularity of this option replaces the indulgent product people are looking for when they buy ice cream, so we're not expecting our loyal customers to make the switch," she said.