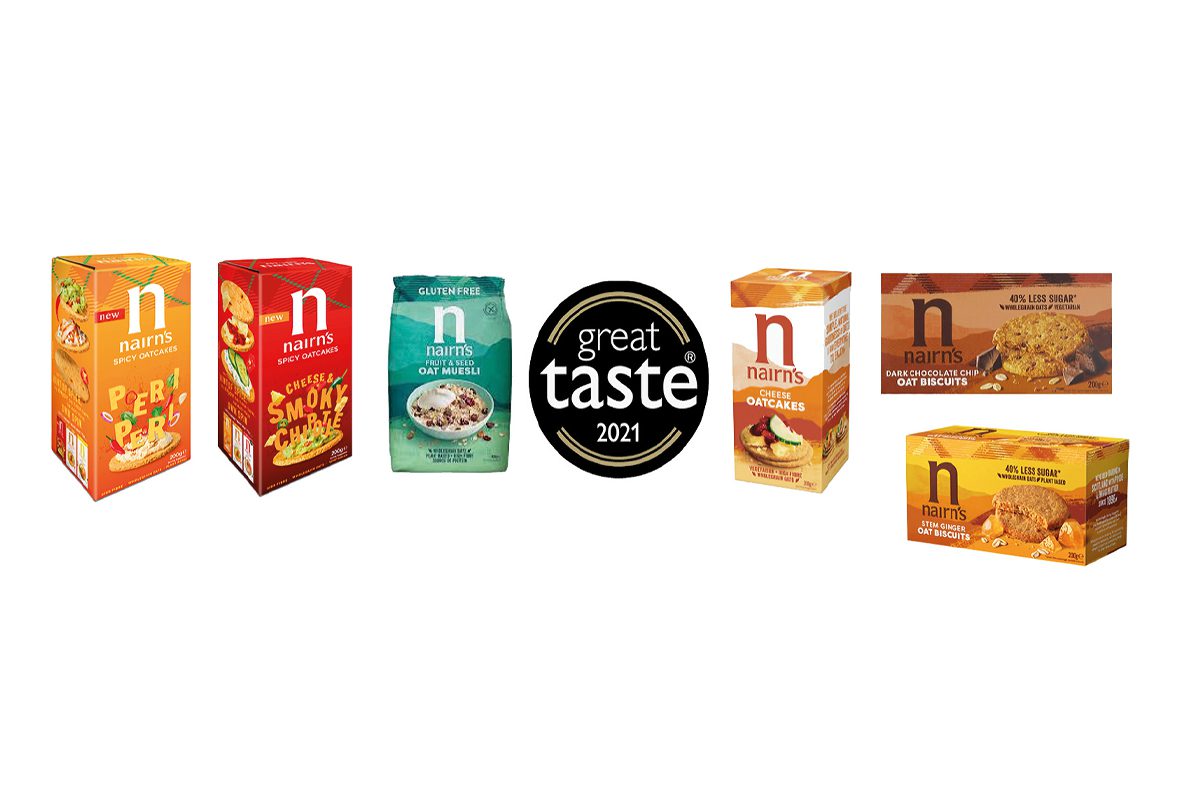 NAIRN'S scored a double hat-trick at the Great Taste Awards 2021.
Six of Nairn's products can now carry the competition's black and gold logo with its star rating, which will be seen across the winning products.
The winning products were: Nairn's Cheese Oatcakes; Nairn's Cheese & Smoky Chipotle Oatcakes; Nairn's Peri Peri Oatcakes; Nairn's Dark Chocolate Chip Oat Biscuits; Nairn's Stem Ginger Oat Biscuits; and Nairn's Fruit & Seed Muesli.
Emma Heath, head of marketing at Nairn's, said: "Making the best quality, healthy products that taste great is our top priority at Nairn's, and has been for 125 years."
Heath added that the recognition was a great morale boost for staff at Nairn's.
She said: "Winning six Great Taste Awards this year is not only a great boost for our teams at the bakery, but important recognition that experts and customers alike found our products to be delicious and enjoyable.
"We look forward to entering some of our new products into the 2022 awards."
• Organised by The Guild of Fine Food, The Great Taste Awards have sought to reward excellence and signal quality to consumers since they were founded in 1993.