Price-marked is a 'staple' of convenience retailing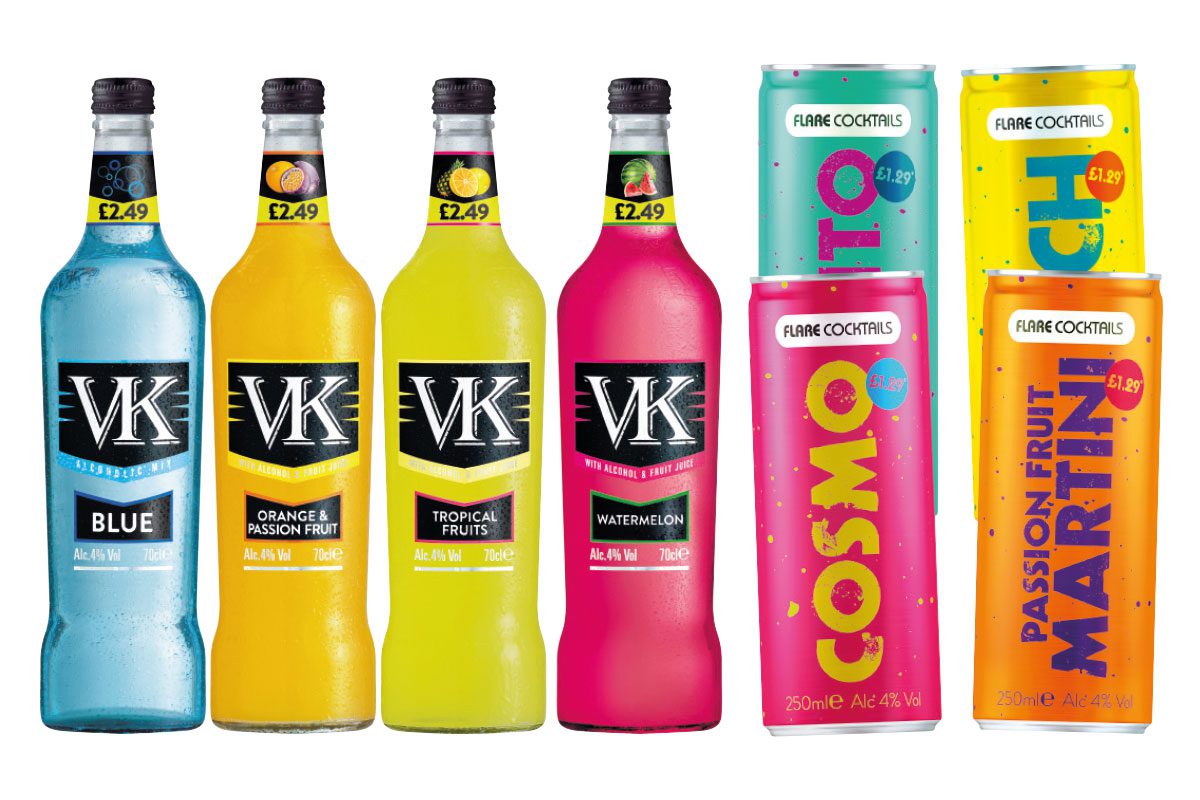 THE power of price-marking alcohol is not lost on Global Brands, which has grown its portfolio of PMPs in recent months.
The firm behind brands including VK and Hooch takes a keen approach to price marking, according to trade marketing controller Thomas Bennett, which he said was in line with consumer expectations.
"A staple of the independent retail landscape, 82% of consumers seek out PMPs whilst shopping, with 61% believing that they offer better value for money.
"This in turn drives sales for convenience retailers," he said.
Global Brands offers a wide range of price-marked products, including across its RTD brand VK.
The brand offers a £2.49 70cl PMP across core flavours including VK Blue, VK Tropical Fruits, VK Orange & Passion Fruit, VK Black Cherry, and VK Apple & Mango. VK's latest addition, VK Watermelon, was also released in a 70cl format, which Bennett said sold out upon launch.
Across the wider Global Brands portfolio, RTD Hooch and tequila-flavoured beer Amigos are both available as PMPs, while Global Brands' recently launched Flare Cocktails brand has rolled out with a PMP.
Bennett said: "A stand out product for retailers to stock, Flare is outperforming many established brands, growing 32% in both value and volume year-on-year in impulse.
"Recently rebranded to enhance its shelf visibility, Flare has also expanded its range in the form of new flavour Passion Fruit Martini, which is price marked at £1.29.
"The new Passion Fruit Martini flavour will enable retailers to capitalise on ready-to-serve cocktail cans off trade growth, which is 35% year-on-year in volume and value.
"The carbonated passion fruit drink is made using real fruit juice to capture the taste of the Porn Star Martini – one of the most popular cocktail serves in the on trade.
"With passion fruit flavoured drinks growing 52% in the off trade, the new flavour is a great addition to a retailer's offering as well as complementing the existing popular three flavours, On The Beach, Mojito and Cosmo."
To make the most out of Global Brands' selection of price-marked packs, Bennett said retailers should always position best-selling PMPs at eye level, adding that grouping these products together on shelf ends and gondolas "is key."