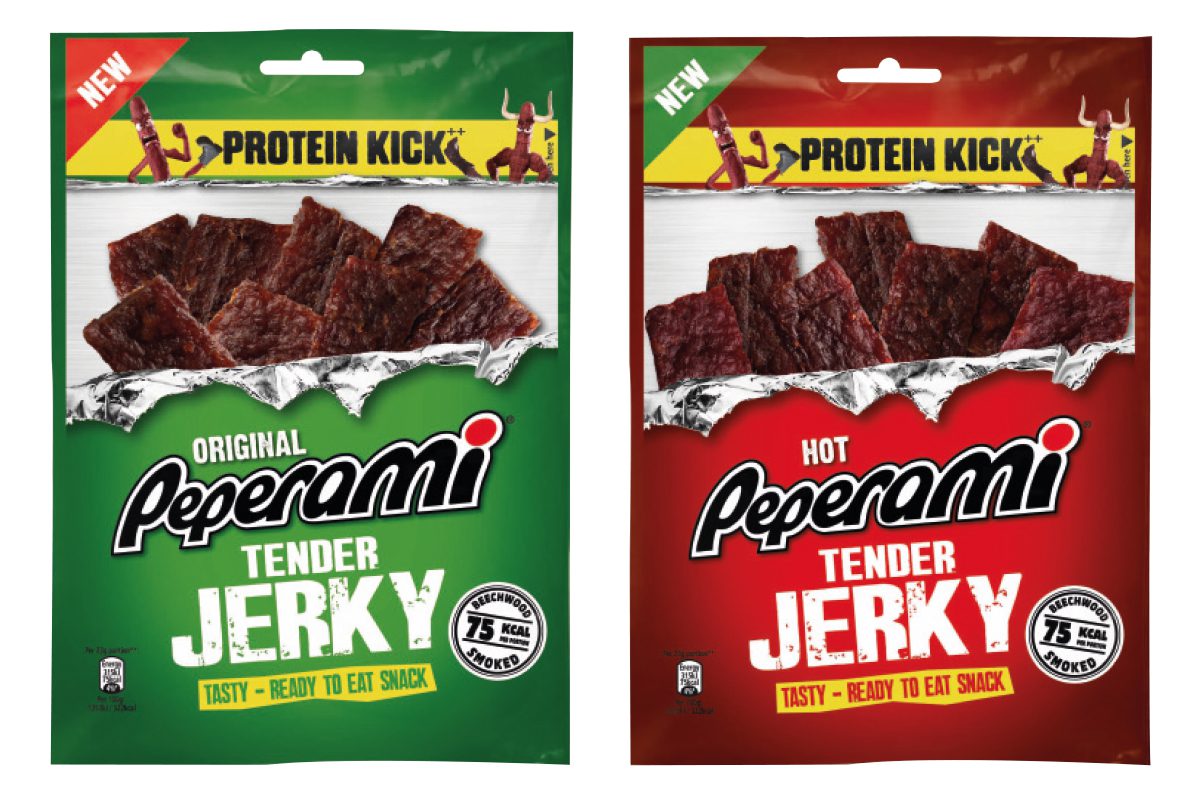 HIGH in protein and low in calories, beef jerky is an ideal snack for image-conscious, gym-going consumers.
And meat snacking brand Peperami is looking to get in on some of that action, with the launch of two new 'Tender Jerky' products.
Available in Original and Hot flavours, Peperami jerky blends cured, dried and smoked beef and pork to create a more tender texture.
Pavan Chandra, marketing manager at Peperami said: "Our new ready to eat jerky provides a great opportunity for retailers to drive sales within their current meat snacks portfolio, whilst also providing shoppers with a convenient post-workout or afternoon protein snack."
Peperami Tender Jerky has an RRP of £2.75 per 70g pack.