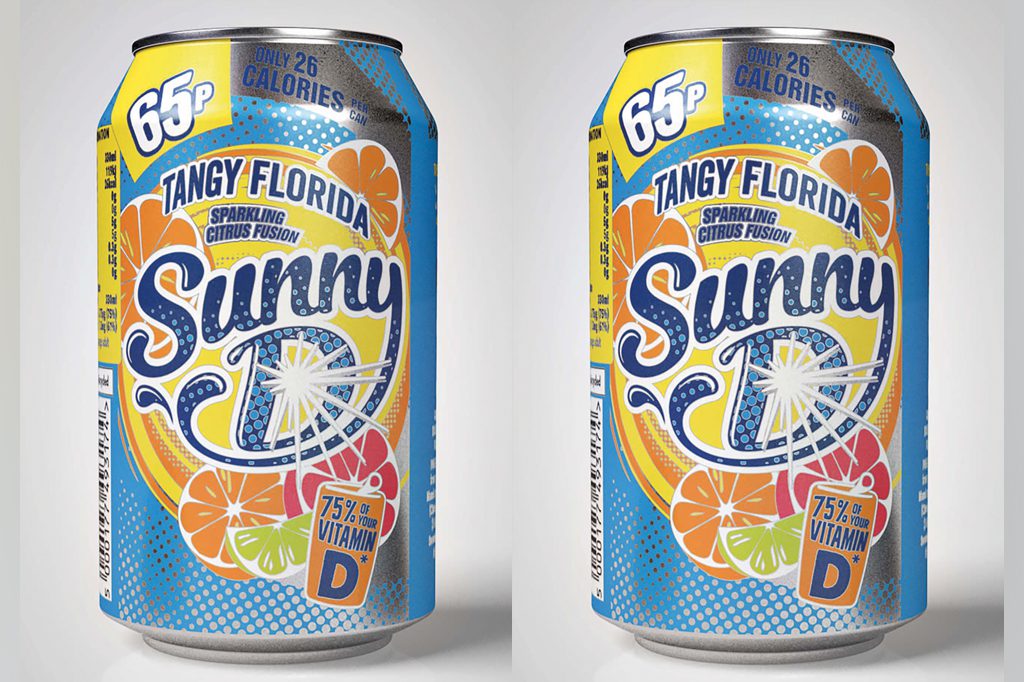 REFRESCO has released a carbonated version of its Sunny D Florida juice drink.
The fizzy Sunny D – which comes in a 65p price-marked can – is being distributed across the wholesale and independent channel.
Containing 13% juice, sparkling water and only 26 calories per can, the new Sunny D is targeted at those who are looking for a 'healthier drink'.
It also has no added sugar and a high vitamin D content, with 75% of the recommended daily intake.
Sunny D Florida is currently the subject of a nationwide sampling campaign which Refresco said will see over 57,000 samples handed out across 17 cities.
James Logan, commercial director for Refresco UK said: "We're confident the new carbonated Sunny D Florida will prove popular with teenagers and adults.
"The fruit CSD's category is in growth and the new Sunny D Florida is based on the flavour consumers already love with the health benefits more shoppers are seeking."