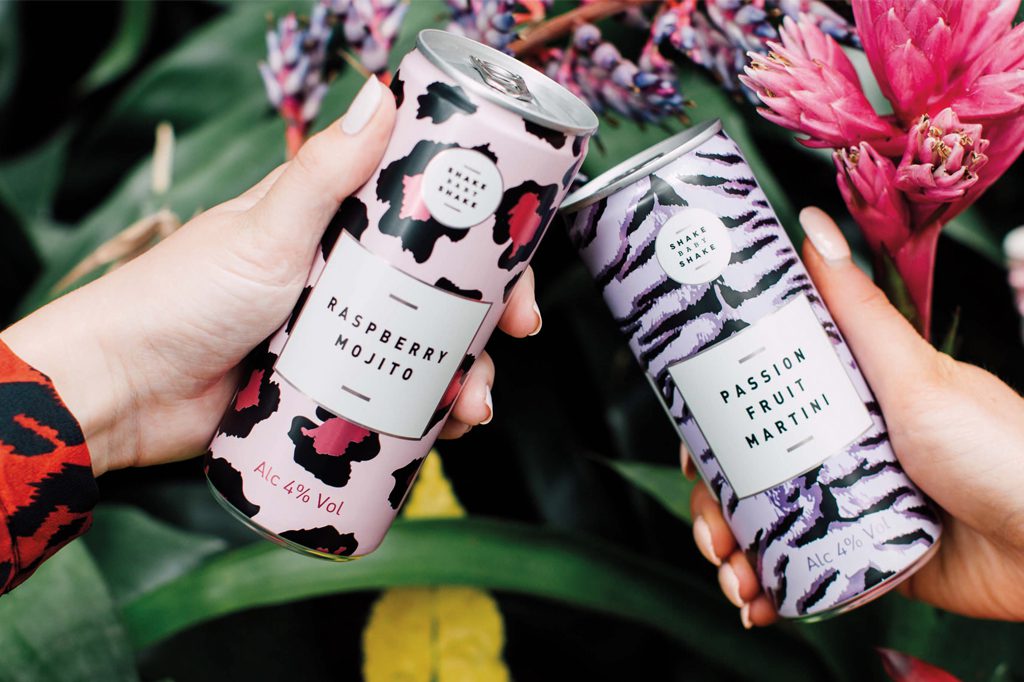 READY-to-drink cans haven't traditionally been seen as the most glamorous looking drinks.
Global Brands is aiming to change that with its new cocktail brand Shake Baby Shake, which is aimed squarely at millenial consumers.
The Shake Baby Shake premixed cocktail cans come in two flavours – Passion Fruit Martini and new Raspberry Mojito – and are now also available in a four-pack format.
The animal print design on the 4% ABV cans is designed to appeal to the 'instagram generation', with Global Brands using social media influencers to promote its #shakeitup campaign.
Christian Sarginson, brand controller at Global Brands said: "Shake Baby Shake cans stand out on shelves and appeal to shoppers who are proud to share serves on social platforms."