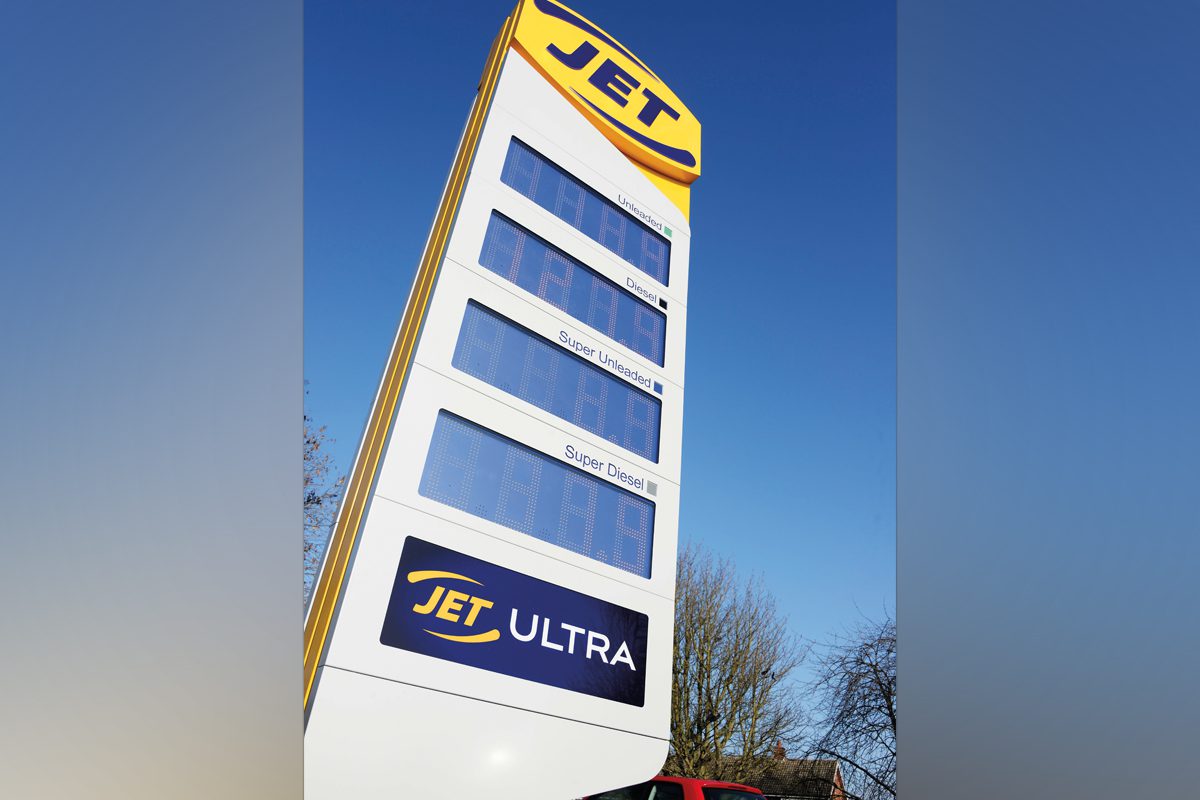 JET has launched a new range of premium fuels – Jet Ultra.
The new Jet Ultra Premium Unleaded and Jet Ultra Premium Diesel have been rolled out across all UK forecourts that previously offered the brand's premium fuels.
Jet is also trialling a new four-price pole sign.
Oliver Müller, retail business manager at Jet parent firm Phillips 66 said: "Introducing an attractive and recognisable premium fuel offering was one of our main objectives for 2019.
"The pole sign mirrors our new soft-angled canopy design, whilst our Jet Ultra branding is an eye-catching ultramarine blue which stands out on the forecourt."