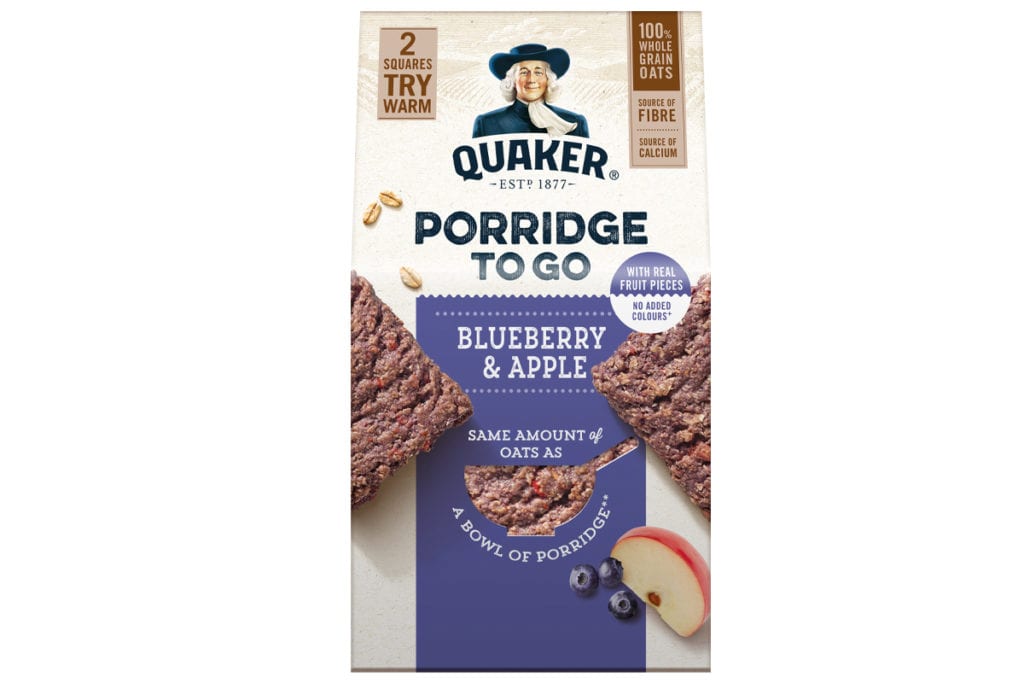 PEPSICO has launched a new fruit flavour to its Quaker porridge to go range.
The new Quaker Blueberry & Apple flavour contains real fruit pieces and comes in a 55g pack priced at £1.39 RRP.
Quaker's new porridge bar is being supported by a digital campaign as well as in-store point of sale materials.
Stephanie Okell, senior marketing manager at Pepsico said: "The new flavour will be a great addition for retailers because Apple & Blueberry is Quaker's number three flavour across Oat So Simple pots and sachets.
"We're confident this new porridge to go flavour will perform well given the entire range has nearly doubled in the past year.
"The new flavour contains 100% wholegrain oats and provides the same amount as a bowl of Oat So Simple porridge.
"The squares are a great opportunity for retailers to target customers with tight schedules and busy mornings."