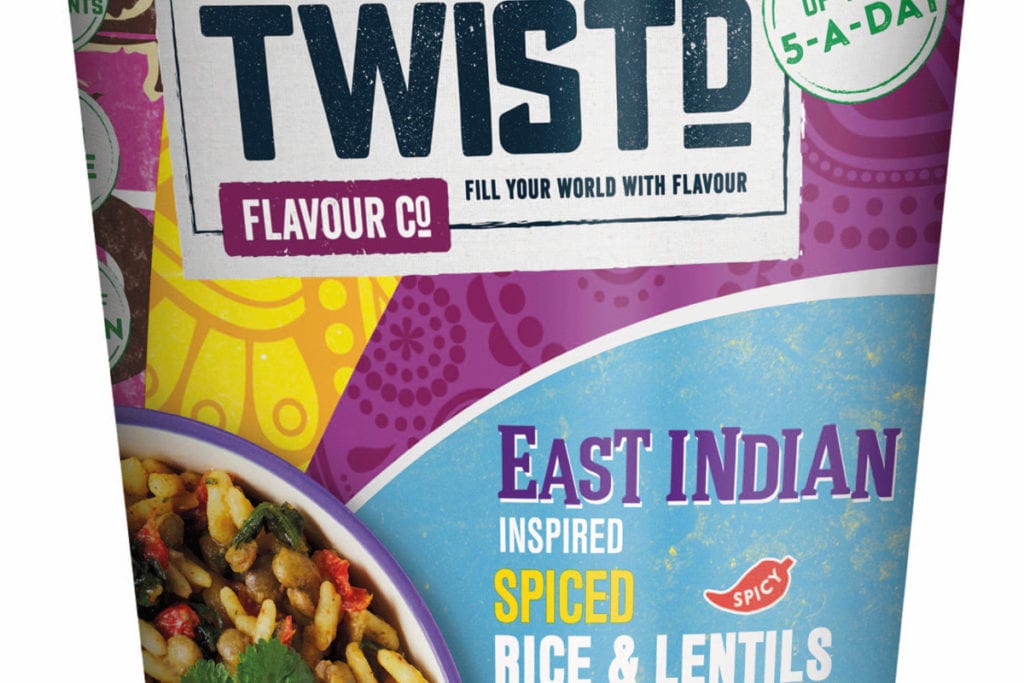 Symington's launches new brand and extends Mug Shot
WHETHER it's coming home late from a hard shift, or a quick pick me up before heading to the gym, there are plenty of reasons why consumers will seek out quick and convenient snack options.
In a bid to tap into this demand, Symington's has launched its new Twistd brand – offering a range of pot snacks and pouches that pack in flavours from across the globe.
The new brand comprises:
• Super Grain Sachets, available in Mexican Jalapeno Couscous, Bulgar Wheat, and Rice & Lentils flavours.
• Express Grains & Pulses Pouches, in Peruvian Smokey Grains and Wild Rice & Bulgar Wheat flavours.
• Flavoured Risotto, in Italian Sundried Tomato & Mascarpone, Spanish Red Pepper & Goats Cheese, English Real Ale Risotto & Mushroom, and Malaysian Rendang Risotto.
• Snack Pots, in Thai Aromatic Green Curry with Rice & Red Lentil, Mexican Chilli Beans & Rice, and East Indian Rice & Lentils flavours.
• World Flavoured Rice, in Jamaican Rice & Pea, Singapore Aromatic Spiced Rice, Mexican Smoky Paprika & Lime, Nigerian Jollof, Thai Coconut, Chilli & Lemongrass Rice, and Korean BBQ Rice.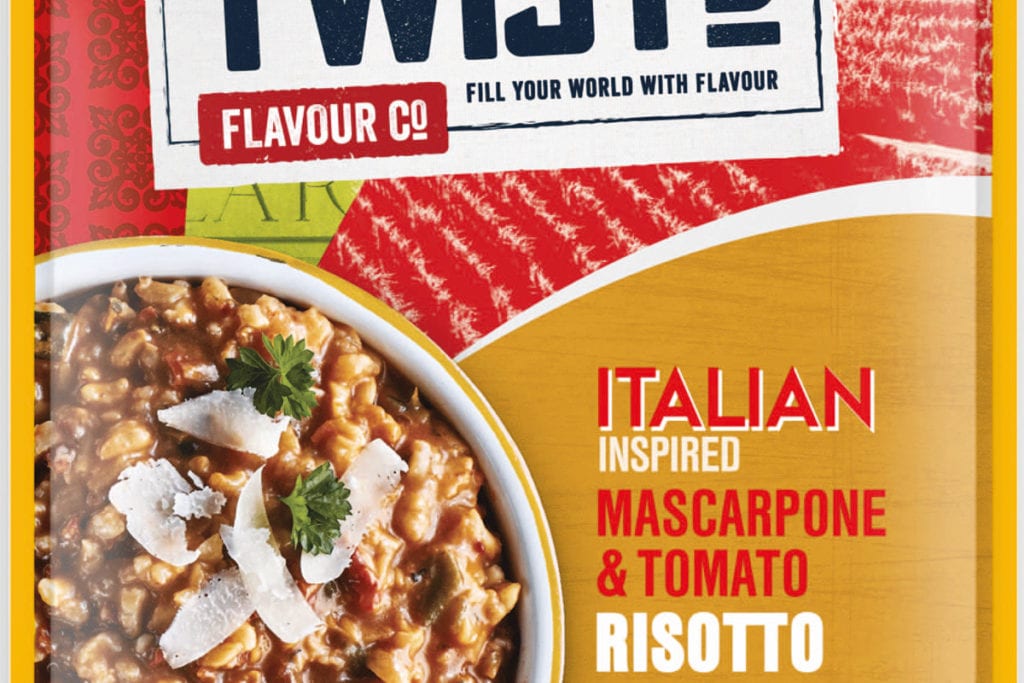 Kevin Butterworth, marketing director at Symington's, said the new range is "based on global food trends and authentic flavours."
"The brand will appeal to hectic young professionals, culinary explorers and health minded shoppers and will deliver a truly authentic taste sensation, transporting global flavours into your home.
"Twistd is based on in-depth consumer research and meets the demand for experimenting with different global flavours. The range provides a convenient and healthy way to add a dash of colour and culture to every eating occasion," he said.
The Twistd range is available at various price points: 85p RRP for Super Grain Sachets; Express Grains & Pulses pouches, £1.99 RRP; Flavoured Risotto, £1.99 RRP; Snack pots, £1.29 RRP; World Flavoured Rice, 80p RRP.
Twistd isn't the only area where Symington's has expanded its offer – the firm has also extended its Mug Shot range.
New SKUs in the Mug Shot range include:
• Protein Pots, in Roast Chicken, Chicken Tikka, Mac & Cheese, and Rogan Josh flavours.
• Vegetable Pots, in Mediterranean, Thai, Mexican, and Indian flavours.
• On The Go Rice Pots, with new flavours Cheese & Broccoli Pasta, and Chicken Tikka.
Butterworth commented: "We've enjoyed great success with Mug Shot in the last couple of years, so we're continuing to invest in the brand as we know it has the potential to grow even further.
'We spent a great deal of time interrogating insights we've received from customers and consumers when it came to developing new Mug Shot products, and we're pleased with what we've managed to achieve with both the new SKUs and the work we've done on nutrition.
"Mug Shot is now the category leader from a nutritional perspective, and we feel that this fact – coupled with additional consumers the new products will win – puts the brand in a strong position."