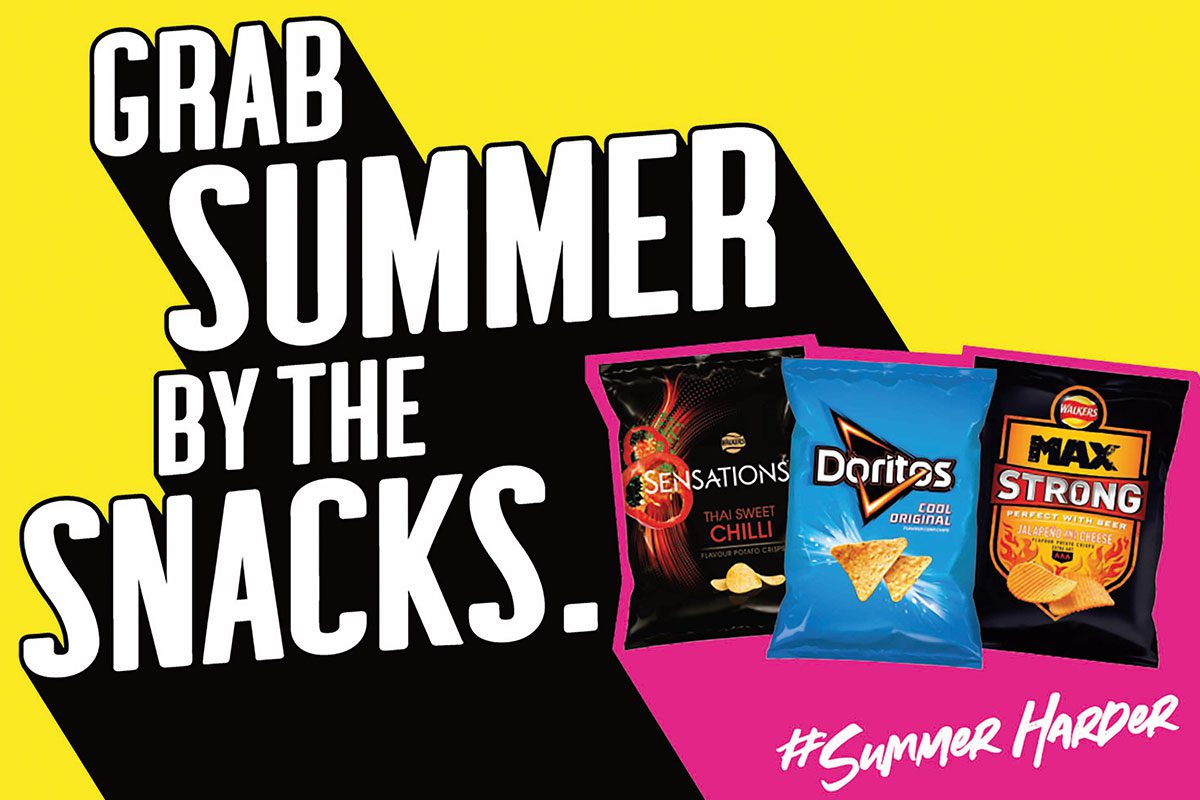 PEPSICO has joined some of its biggest brands together in a major promotion to drive summer sales.
Walkers Max Strong, Sensations and Doritos are joined by 7up Free and Pepsi Max as part of the new 'Grab Summer by the Snacks' campaign.
Outdoor advertising will be displayed near parks and at airports, while in-store POS will help retailers to push the snacking message.