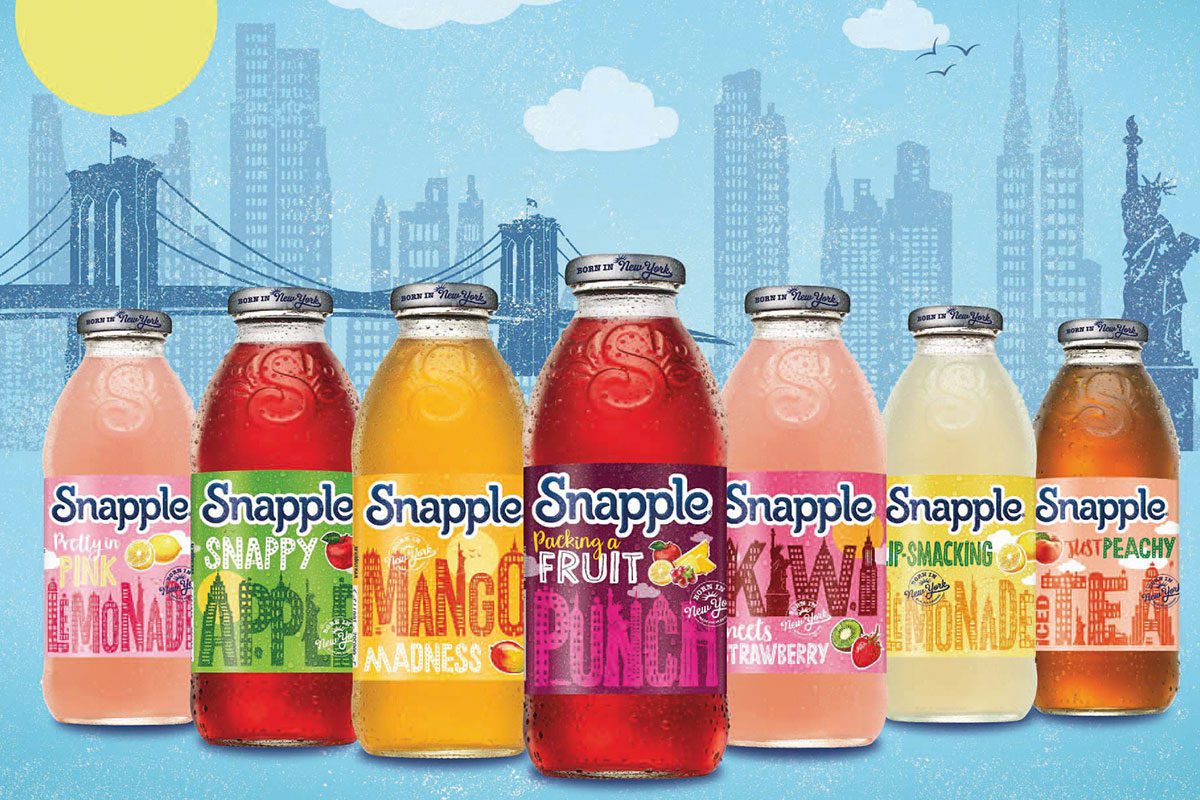 AG Barr has revealed a brand new look for its premium US juice drinks brand Snapple.
Focusing on Snapple's New York City roots, the revamped bottles feature skyscraper-style lettering and new names for each of the seven variants.
Barr has recommended placing Snapple in an adult soft drinks fixture alongside other premium soft drinks.